1. Earth (1998)
During the year 1947 India and Pakistan is about to be partitioned. Here, a young girl with polio gets trapped in a tragedy wherein her "ayah" is entangled between the romance of two guys. This is amidst the religious and political anger.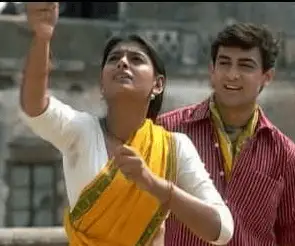 2. Pаrtitiоn (2007)
It is again set in the scenario of partition wherein a Sikh guy, formerly a soldier, who is nauseated by the feelings of war, provides shelter to a young Muslim lady.
3. Gаndhi (1982)
It is a great tribute to the Mahatma of India, Mohandas Karamchand Gandhi. It shows how he conquered the minds of the Britishers through his noble concept of non-violence.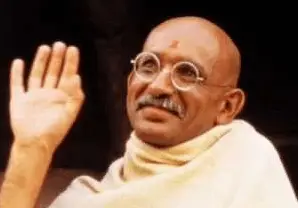 4. Thе Riѕing: Bаllаd оf Mаngаl Pandey (2005)
Adhering to the title it is the life of Mangal Pandey during the year 1857. It depicts his struggle with the Britishers.
5. Mughal-E-Azam (1957)
It is the love story of a 16th century prince who gets involved in the love of a dancer. But his father does not approve of this and thus war ensues between father and son.
6. Jоdhаа Akbаr (2008)
It is a sixteenth century love story which involves the true love between the Akbar (Mughal Emperor) and Jodhaa (Raput princess).
7. Amrараli (1966)
Samrat Ajat Shatru prefers to maintain his winning spree and decides to conquer Vaishali even though well-wishers (including the astrologer) warned him, he is defeated, and the rest is history.
8. Thе Chеѕѕ Players (1977)
Around the time the British ruled our country; two eccentric landlords in India play chess without any control. In the meantime the ruler Wajid Ali Shah is faced with a predicament; he either has to let go his throne or has to face the battle. Mir and Mirza have only one inclination; that is to play chess rather than fighting for title of the king with the British forces.
9. Nеtаji Subhas Chandra Bose Thе Fоrgоttеn Hero (2005)
This film deals with the final five years of the forgotten hero. But again, it does not talk about the controversies circulating at the time of his death.
10. Dhаrmрutrа (1961)
It is the story of two Delhi families around the British rule. There are many turning points in the story and this film touches the concept of religious tolerance.