Songs play a very important role in making a film hit. They are released first, and if the songs are a hit, there are more chances of a film being a blockbuster hit. They generate a lot of buzz for the movie and can gather a lot of audience for the film. And as Bollywood is evolving every day, so are its methods. And so, to give a more authentic feel to the songs, the actors themselves are doing the playback singing as well. So here is the list of some actors and actresses that have done playback singing and are pretty good at it too.
Apart from her acting skills which are getting better day by day from each movie she is doing, we also came across her new hidden talent "singing." She first sang a song for her movie " Ek Villain" when she sang "Teri Galliyan" which was one of the top songs that year. After getting so much praise, she continued singing and sang all her songs in the movie " Rock On 2". We hope she continues this venture as we all love her voice.
This great man is a complete powerhouse and has immense talent which we can only wonder to have. His acting skills don't need an explanation, and by doing so, we will only be doing injustice to his work. But apart from the wonderful work that he has done on the screen, he is equally good behind screen that is in singing. He has sung some songs in the films " Baghban", " Silsila", "Kabhi Kushi Kabhi Gham", etc. He has a great voice which is loved by the audiences a lot.
3. Alia Bhatt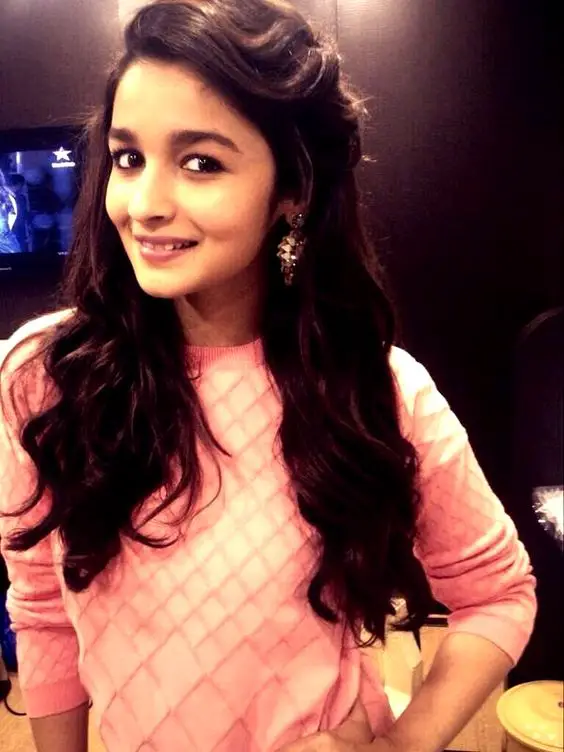 This Bollywood newbie is slowly and gradually making everyone in the industry envy her with her multiple talents. One of those is playback singing. Her first song was the female version of "Main Tennu Samjhawan" which won the hearts of all the audiences. She has also given her voice to the songs in " Highway" and " Udta Punjab".
4. Salman Khan
The Bhai of Bollywood is also full of talents. And his newly discovered talent is singing. And boy we love it. This all started way back when he sang a song in the movie " Hello Brother". Then we had to wait for years to hear his voice again when he sung three songs for his movie " Kick". But after this time he has taken singing seriously and has also sung a song in the movie " Hero" the title track, and the song became an instant hit.
This desi girl of Bollywood is the only one who has made it big not only in Bollywood but also internationally in pop singing and has made the whole world her fan. She has worked with top international singers like 'Pitbull' and has released three pop songs. "I can't make you love me" is the latest of the lot.
This lad is also one volcano of talent. He is a genius and can perform each task related to movies. You name it, and he has done that, be it direction, producing a movie, acting and what not. Singing is also no exception and Farhan has shown us that he is no amateur in that. We first heard his voice in the musical drama " Rock On!!" and the rest is history. After the success of this movie Farhan has never looked back and has lent his voice to some other movies too.
The latest entry to the club of Bollywood actors becoming playback singers is Sonakshi Sinha. She made her singing debut from the film " Tevar", and after that she also released a music video.
8. Akshay Kumar
Khiladi Kumar is also following the trend of Bollywood actors turning into singers and is new to this club. His step was majorly taken to promote the film, but after seeing the success of his film he has continued with this step and he sometimes sings a song for his films.
We famously say that like father like son, but Junior Bachchan has proved it. Just like Amitabh Bachchan he also is famous for his rapping skills. He has sung a song in his movies " Bluffmaster!" and " Bol Bachchan".
10. Shah Rukh Khan
King Khan is also not left far away from this club. His first song was that tapori song from the film " Josh", "Apun Bola" and after that it took him several years to sing again. He gave his voice to the songs in his movies " Jab Tak Hai Jaan" and " Happy New Year".