Bollywood has over the ages accepted everyone and anyone who has entered. If one is pretty and knows how to act, chances are that they will make a name for themselves in the industry. One thing that definitely does not stop you in this industry is age. You may be 16, or you maybe 40, Bollywood will still give you a chance to prove yourself.
Today we will talk about 20 actors who are extremely young and are still rocking the tinsel town.
1. Diana Penty Diana Penty is an Indian actress born in Mumbai on >> Read More...
...
The actress was initially a model who came into prominence right after her debut in the film ' Cocktail Click to look into! >> Read More... ' that also starred Deepika Padukone Deepika Padukone is an Indian actress and model. S >> Read More... and . She was last seen in the film Happy Bhaag Jayegi, which did fairly well at the box office. She was born in 1985 and is currently in a relationship with Harsh Sagar, who is a diamond merchant.
2. Sonakshi Sinha Sonakshi Sinha is a well-known Indian Actress. She >> Read More...
...
The actress debuted alongside Salman Khan Salman Khan is a very famous Indian actor and a pr >> Read More... in the film ' Dabangg Click to look into! >> Read More... '. Salman also helped her through the initial stages of her career, including suggesting her to lose weight. The actress has now finally started to do films where her role is at least moderately relevant. She is the daughter of veteran stars Shatrughan Sinha Shatrughan sinha is a well known name of the Hindi >> Read More... and Poonam and is a self-confessed animal lover. She was born in the year 1987.
...
3.
The actresses is one of the first in Bollywood who realized her duty as a public figure when she started to do films where women were not mere parts of the backdrop with the male lead doing everything. She has never been shy of voicing her opinion and has even rejected a 2 crore deal with a fairness cream because women of all colors are beautiful. She was born in the year 1987.
...
4. Jacqueline Fernandez Jacqueline Fernandez is one of the top actresses i >> Read More...
...
Born in the year 1985, the actress has already achieved some big things in her life. She had graduated in mass communication, worked as a journalist, won the Miss Universe beauty pageant and achieved success as a Bollywood heroine. As far as her love life is concerned, she was said to be dating the Bahraini prince, the director Sajid Khan Sajid Khan is a Bollywood director, producer and e >> Read More... and then there were some rumors of a relationship with Salman Khan during the filming of the movie ' Kick Click to look into! >> Read More... '.
5. Sonam Kapoor Sonam Kapoor, Daughter of Anil Kapoor and model Su >> Read More...
...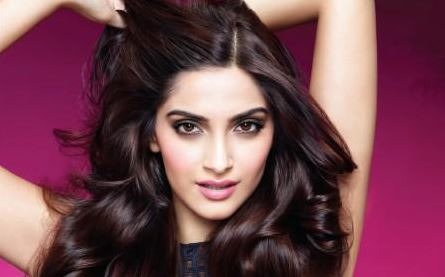 Born in the year 1985, the actress has frequently been described as the most fashionable Bollywood actress. She has walked the red carpet at Cannes several times and is the face of some big brands. Her most successful film till date, which both critically acclaimed and a commercial success was ' Neerja Click to look into! >> Read More... ', which was the biopic of the air hostess and model Neerja who gave her life but saved that of her passenger during a hijack.
...
6. Deepika Padukone
The beautiful actress was born in the year 1986 and is the daughter of an international badminton player. Leaving everything behind, she chose to become a model and subsequently an actress. She is extremely successful and is also working with big names in Hollywood. Her personal life too has been a hot topic ever since her breakup wirth Ranbir Kapoor Ranbir Kapoor is a noted Indian film actor. He was >> Read More... and her sync up with Ranveer Singh Ranveer Singh Bhavnani is an Indian movie actor wh >> Read More... .
7. Anushka Sharma Born in an army family to Col. Ajay Kumar and Ashi >> Read More...
The actress became hugely successful right after opposite Shah Rukh Khan Shah Rukh Khan or also known as SRK is a prominent >> Read More... in " Rab Ne Bana Di Jodi Click to look into! >> Read More... ". The actress started off as a model and has now also become a producer. Her love life is also a center of attraction as she is dating Virat Kohli Virat is counted amongst the very best players, th >> Read More... , who is also an ace cricket and insanely successful. The actress has become a vegetarian with effect from 2015.
8. Parineeti Chopra The bubbly actress, born on 22nd October 1988, lan >> Read More...
The actress was born in the year 1988. At one point of time, she was only known as ' Priyanka Chopra Born on 18 July 1982, Priyanka Chopra is an establ >> Read More... 's cousin. Later, the actress picked herself up and made her own career. She fought for herself when she was fat shamed and lost weight when she wanted to. She did a few films, after which she took a break to work on herself. She will now be seen in the film Meri Pyaari Bindu Click to look into! >> Read More... with Ayushmann Khurrana This Vicky donor worked as radio jockey, Video joc >> Read More... .
9. Shraddha Kapoor Shraddha Kapoor, born on March 3rd, 1989, is a you >> Read More...
The actress was born in the year 1989, as the daughter of yesteryears' villain, Shakti Kapoor Personal life: Shakti Kapoor was born in Delhi, In >> Read More... . The actress received her first true break in the film "Aashiqui 2" opposite Aditya Roy Kapur Aditya Roy Kapur, a young and successful actor wa >> Read More... , a film that lifted both of their careers. She then also appeared in some substantial roles, like in ' Haider Click to look into! >> Read More... ', where appeared opposite Shahid Kapoor Shahid Kapoor also identifies as the name Shahid K >> Read More... .
10. Alia Bhatt Alia Bhatt is a trendsetting actress from Mumbai, >> Read More...
The actress is young and extremely beautiful. She was born in the year 1993 and because she is so young, connects wonderfully with the younger generation who have loved her from her very first film, " Student Of The Year Click to look into! >> Read More... ". She also proved her metal as an actor with the film ' Highway Click to look into! >> Read More... ', where she plays a girl who soon develops Stockholm Syndrome. She also owns a clothing line of her own.
11. Tamannaah Bhatia Tamannaah Bhatia is a well known actress in Tamil >> Read More...
The actor may have just become a part of Bollywood, but she has been a part of the South Indian film industry for a long time. She is an integral part of the film 'Baahubali' that has been crossing all limits of earnings. In Bollywood, she is a part of some integral projects and endorses some really big brands like Ching's with Ranveer Singh.
12. Aditya Roy Kapur
Born in the year 1985, the actor has been winning hearts left and right ever since his first big break in the film Aashiqui 2. He has since then given some successful films, but one of his most memorable projects is " Yeh Jawaani Hai Deewani Click to look into! >> Read More... ", which is not a good film, but is still fast on its way to become a cult classic. He was also a part of the critically acclaimed film ' Guzaarish Click to look into! >> Read More... '.
13. Avika Gor Avika Gor is an Indian Television Actress who was >> Read More...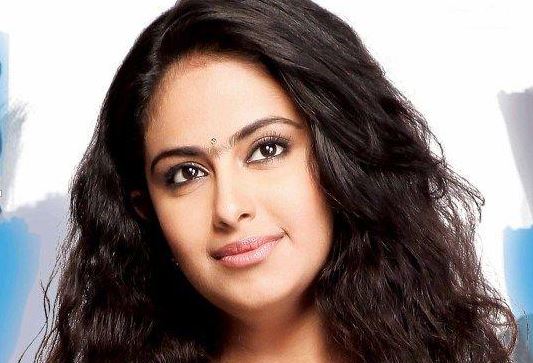 The actress has been into acting for several years now, but even today, she is all of 19 years in age. She has done two of the biggest shows on Indian television today, including and Sasural Simar Ka Sasural Simar Kaa is a famous Indian daily soap op >> Read More... which are both huge sensations in households, irrespective of their content. She has portrayed a child, a teenager and a grown woman with equal ease which has proven her expertise as an actress.
14. Digangana Suryavanshi Digangana Suryavanshi was born on 15 October 1997 >> Read More...
Aged 19, the actress first appeared as a child actress. Then, she grew up to become a lead actress and lead her own show on a popular channel. After the show ended, the actress appeared in the reality show " Bigg Boss Season 9 Bigg Boss has been ruling over the other Indian Re >> Read More... ", becoming one of the youngest celebrities to be a part of the show.
15. Surbhi Jyoti Surbhi Jyoti is at present one of the most popular >> Read More...
The actress worked in Qubool Hai Qubool Hai is an Indian TV opera soap regarding th >> Read More... , eventually became a producer and then moved on to the show ' Ishqbaaz Ishqbaaz that means lovers is a Hindi daily soap w >> Read More... ', where she did a short but memorable cameo. It took little time for the beautiful actress who is 29 to start ruling the television industry with her bubbly and frank vibe.
16. Varun Dhawan Varun Dhawan, a new comer entered Bollywood with h >> Read More...
He is a director's son, but the 29 year old actor is a lot more than just that. He has proven himself as an actor and as a dancer, especially in the film " ABCD 2 Click to look into! >> Read More... ". In a short career, he has done films of several genres including romance, action and has not shied away from doing films that have him in the supporting roles.
17. Bhumi Pednekar Bhumi Pednekar is Maharashtrian unconventional act >> Read More...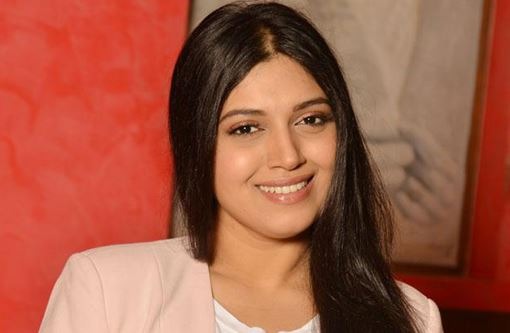 The 27 year old actress is barely a film old in Bollywood but has already proved how committed she is towards her craft. For her film " Dum Laga Ke Haisha Click to look into! >> Read More... ", the actress gained a lot of weight, which is not something that actresses are generally willing to do. Then, she went ahead and lost all the weight she had gained.
18. Vivian Dsena Vivian Dsena is a charming, young and talented tel >> Read More...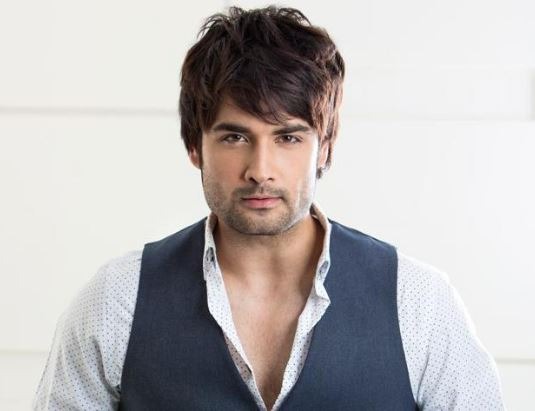 This handsome hunk born in 1988 first came into prominence with his role in the show " Pyaar Kii Ye Ek Kahaani Pyaar Kii Ye Ek Kahani is an Indian series on Tele >> Read More... ", where he played a vampire. The show became insanely successful and the actor also found his life partner in one of his co-stars. Later the actor appeared in the show Madhubala, which became an even bigger hit.
19. Rubina Dilaik Born and raised in Shimla, (on the 26th of August >> Read More...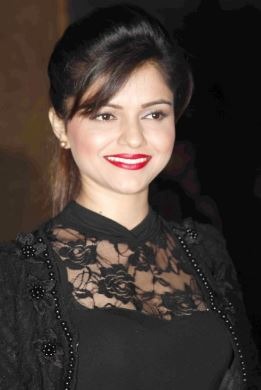 The actress was born in 1989 and has done regular shows until now. But now she is appearing in the show "", where she plays a transgender who must protect herself. Although the show does not have a very impressive storyline, it must be acknowledged that the concept is extremely brave and revolutionary.
20. Rithvik Dhanjani Rithvik Dhanjani is a popular television actor, da >> Read More...
The actor achieved great fame with his stint in the show Pyaar Kii Ye Ek Kahaani. He became a popular face and also appeared in the popular show Pavitra Rishta One of the popular Hindi serials, Pavitra Rishta >> Read More... . There he also met Asha Negi Asha Negis is Indian tv actress and model, she was >> Read More... , who is now his girlfriend. After that the actor has appeared in several shows as the host. He has proven himself an energetic and capable host and is counted among the best anchors on Indian television today.