Indian television is a very fickle industry to be a part of. In the movies, they wait for over a week to see if the movie is doing well. But when it comes to television, the moment a show's TRP ratings dip, they show a complete change in the plot, and when nothing works, they immediately stop the show, irrespective of their fans' feelings. No one can control this except the producers, who think of nothing but money. A lot of times, even the stars come out to give statements regarding this, and complaint how their lives are completely ruled by TRPs, but they can do nothing except complaining and are forced to follow commands. What is worse is that when a plot manages to get enough TRPs, the producers decide to keep it running for as long as it will work, even if it is a few days, weeks, months, or years! The following are a few shows that were brought to an end for similar reasons in 2015.
1. ' Bharat Ka Veer Putra Maharana Pratap Abhimanyu Singh is the creator of this historical >> Read More... '
...
Faisal Khan Faisal Khan was born in 1999 in Mumbai. His father >> Read More... was doing a wonderful job as the younger version of Maharana Pratap, and Sharad Malhotra Sharad Malhotra, who is an Indian actor, was born >> Read More... did fairly well after the show took a leap. The natural way in which Faisal portrayed his character was indeed missing in Sharad, but it still went well, until the time of the Haldi Ghati war sequence. This war had also brought an end to the real Maharana Pratap's life, so the show had to end on the sad note.
2. ''
...
The show ran for 7 months complete. Although it was doing fairly well, the makers introduced a completely new twist out of the blue, where all the men of the show were killed off. New characters came in, but the audience did not take this sudden change well, and the show had to end.
3. ' Tere Sheher Mein Tere Sheher Mai is Indian drama-based televisions >> Read More... '
...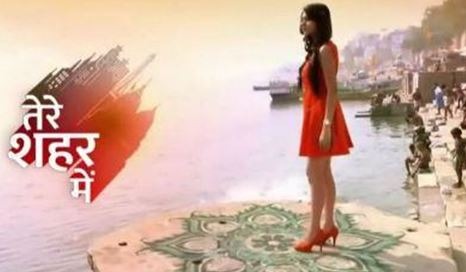 Despite the heavy promotions done for the show, it never did well with the audience. It began with a predictable plot and although the makers introduced many twists and new entries, like that of actor Kinshuk Mahajan Kinshuk Mahajan is a TV actor and model that raise >> Read More... , the show could not gain viewers, and after the news hung in the air for a while, the makers finally ended the show.
4. ' Tu Mera Hero Tu Mera Hero is a show based on a Bollywood movie >> Read More... '
...
The show had a cute plot, but it could not strike a chord with the audience. Its leads, Sonia Balani Sonia Balani is a young notable TV Actress. She wa >> Read More... and Priyansh Jora had a good enough chemistry between them, but sadly the audience did not think so, and the show was pulled off air.
...
5. ''
...
Medical dramas have almost always done tremendously well on Indian television, be it 'Sanjeevni', Dill Mill Gaye, and so on. Thus, this show was also expected to do just as well. However, it failed miserably in living up to those expectations and was on air for a total of four months.
6. ' Razia Sultan Razia Sultan belongs to the genre of Indian histor >> Read More... '
...
The show was launched in March and ended in October. Although most historic shows are taken well by the audience, this one failed to do so and had to bite the dust in no time at all.
7. ' Dilli Wali Thakur Gurls This show is 2015, Hindi light-hearted soap opera >> Read More... '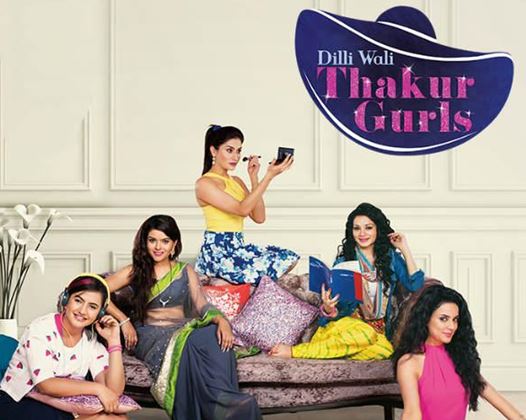 The show was apparently doing so badly that the makers did not even care that the shows that had to replace this show were not ready yet. ' Gangaa Gangaa is an Indian soap opera drama created by Sp >> Read More... ', another show on the same channel ran for an hour for some 3 months before the replacement shows were ready to be aired. Although based on a popular novel, Those Pricey Thakur Girls by Anuja Chauhan Anuja Chauhan is an Indian Author and Screenwriter >> Read More... , the show could not garner viewership.
8. ' 2025 Jaane Kya Hoga Aage The possibilities and dreams about future have bee >> Read More... '
The show had to be pulled off air in just 2 months! The concept was slightly new, with a dead woman being brought to life in the form of a hologram, and the show also had a different setting, that of 2025, but nothing worked and the show came to an abrupt end.
9. ' Reporters Reporters is a fiction based newsroom drama series >> Read More... '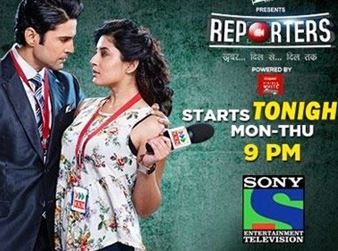 The show had Rajeev Khandelwal Rajeev Khandelwal is a model turned film and telev >> Read More... and as its leads, had other popular faces and had a great fan following. The show peeped into the drama and adventure involved in the world of journalism, and the viewers lapped it up. However, the makers decided to not stretch the show too much and the show ended leaving an imprint on the audiences' hearts.
10. ''
The show ran for 2 years, and did moderately well before the makers decided to end it abruptly. Its male lead was replaced, at a time when the female lead had decided to make an exit. A time leap was then introduced in the show and a lot of new characters were brought into the picture but it all came to an end with the makers' decision.
11. ' Shastri Sisters Shastri Sisters are a family drama of Indian Telev >> Read More... '
The show ended with a happy end, with its male and female leads finally reuniting. From August 10, it was replaced by ' Ishq Ka Rang Safed This series is an Indian television drama series t >> Read More... '. The actors celebrated with a farewell party at the end of their shoot.
12. ' Dil Ki Baatein Dil Hi Jaane Dil Ki Baatein Dil Hi Jaane is a drama-based India >> Read More... '
The show had a touching theme, with a man trying hard to hold on to his dying wife, and his wife wanting to die so she can save the family from the ensuing misery that comes with cancer. Then, after her death, we see how her family fights the challenges that are thrown at them. However, despite having insanely popular television actors like Ram Kapoor Ram Kapoor is an acclaimed and renowned television >> Read More... , the show came to an end.
13. 'Aahat Season 6'
The haunting show ended with a promise to return soon. The last episode featured a joker abducting kids. A car accident was also a part of the sequence, and the car that had been chosen for the shot had been involved in a real, major car accident. The actors say that the shoot was a bittersweet experience, as they were celebrating the end of a season.
14. 'Ek Veer Ki Ardaas… Veera'
The show had an adorable storyline, with a brother taking complete responsibility of his half-sister, but the show had to end as the makers claimed that they had been through all possible story lines. Sneha Wagh A versatile Indian TV performing artist, Sneha Wag >> Read More... too had made an exit from the show and the remaining female leads refused to get along. The makers had to handle their tantrums, which were becoming more and more impossible to handle.
15. ' Service Wali Bahu This show is a 2015 Hindi drama produced by Raakes >> Read More... '
Launched in February 2015, the show ended in July of the same year. The last shot day was July 11, and the show bid adieu to television.
16. ' Jodha Akbar Jodha Akbar is a very popular epic historical tele >> Read More... '
An extension of the movie Jodhaa Akbar Click to look into! >> Read More... , the show ran extremely successfully for a long time. The actors, Rajat Tokas Rajat Tokas is a prominent Indian television actor >> Read More... and Paridhi Sharma Paridhi Sharma is popularly known as the beautiful >> Read More... performed their roles surprisingly well. However, when the show took a leap and the Salim-Anarkali track was brought into focus, the TRPs dipped. Every time the focus shifted back to Jodha-Akbar, the TRPs would rise again. However, the makers felt that their story had been completely explored and the show's slot was given to 'Tashn-E-Ishq'.
17. ' Nisha Aur Uske Cousins Nisha Aur Uske Cousins was an Indian television so >> Read More... '
The show focused on the youth of the country. It had relevant plotlines and was interesting, but sadly, it failed to connect with the audience. Its fans mourned its end that came even before the show had completed a year on television, but they loved the chemistry that Mishkat Verma and Aneri Vajnani shared, so they were even asked to do an episode of Ye Hai Aashiqui together. The show, Nisha Aur Uske Cousins was replaced by 'Manmarziya' on Star Plus.
18. ' Uttaran Uttaran (cast-offs), Indian television Hindi seria >> Read More... '
The protagonist of the show, Tina Dutta, played not only herself, but also her own daughter. As it is, the sheer amount of time that the show had run for was not enough, the protagonist, Mithi, also ended up on the border of Pakistan. Thankfully the show ended in 2015.
19. 'Ajeeb Dastaan Hai Yeh'
The show was based on an American show called The Good Wife and was produced under Balaji Telefilms. It had some great actors, like Sonali Bendre Sonali Bendre, the epitome of beauty and grace was >> Read More... , and a very bold issue at its core. However, the Indian audience could not accept a married woman with kids breaking off her marriage and accepting another man in her life, despite her husband being a cheat and a criminal. So, the show was pulled off air and replaced by Dream Girl Dream Girl is a drama based Indian show that runs >> Read More... .
20. ' Laut Aao Trisha 'Laut Aao Trisha' belongs to drama genre ( >> Read More... '
Although the show ran for a lot more time than expected, it had to be pulled off air sometime after two of its leads, Eijaz Khan Eijaz Khan, who is an Indian film cum television a >> Read More... and Bhagyashree Patwardhan Born and brought up in Mumbai, this film and TV ac >> Read More... left it. It was undeniably a bold show, but because the topic was so serious, it could not be stretched beyond a certain limit.