Some celebrities do not even need to step out of their house in order to be in the news. There is also a second type of celebrities. These are the ones who have to work hard to stay on the minds of the people. They frequently hold press conferences for the most inconsequential matters. The media goes where it is invited so that they can fill their papers. Many of these celebrities also cross the line by doing things like trying to shed their clothes while in the public eye, get intimate with someone in front of the cameras, and give over the top replies to the media's questions that make no sense at all. The following is a list of 20 such celebrities who are ready to do just about anything and everything, including getting into fake controversies in order to be a part of the news.
1. Rakhi Sawant Rakhi Sawant, the well-known drama queen of the In >> Read More...
The woman has no boundaries and no filter in her mouth. She believes herself to be the equivalent of Madonna and Jennifer Lopez Jennifer Lopez aka Jennifer Lynn Lopez is an Ameri >> Read More... , and does not like to be compared with Sunny Leone Sunny Leone, a famous porn star, has recently ente >> Read More... . When the trailer of her movie was released, she created a whole another controversy due to the censor board's decisions regarding the film. She also joined politics when Modi and Kejriwal were in the running and lost after having received less than five votes. Earlier too, perhaps in the worst controversy ever, she made very bad use of the victim card when Mika Singh Mika Singh is an actor, singer, stage presenter an >> Read More... kissed her on stage.
...
2. Kamaal Rashid Khan Kamaal Rashid Khan better known as KRK is a reali >> Read More...
He is so egoistic that he changed his country when the Modi government came into power. There, he sits behind his camera and insults actors and actresses who have become successful. He does not really mind if the people he insults are half his age or double his age. The only thing he wants is to become the center of attraction. Now, he has begun to call himself a film critic, and reviews movies that no one would cast him in. Some of his recent, forced controversies include passing lewd comments at Alia Bhatt Alia Bhatt is a trendsetting actress from Mumbai, >> Read More... , and causing the tiff between Ajay Devgan Ajay Devgn is an Indian film actor. He is perhaps >> Read More... and Karan Johar Karan Johar is one among the top ten celebrities i >> Read More... , whose movies were releasing on the same day. He praised Karan's movie while demeaning Ajay's. When he got exposed and it became clear that he had taken money from Karan, he started to blame Ajay for trying to bribe him. The entire thing made as little sense as is possible.
...
3. Mallika Sherawat Mallika Sherawat is a glamorous Model turned bold >> Read More...
...
Remembered only for the amount of skin she exposes, her last two Hollywood films went into the theatres and went off with barely any audience. After trying to draw support by stating the fact that she is a Haryana based girl, she also tried desperately to turn the cameras towards her and show off her non-existent connection by jumping next to the former American President and clicking a picture with him without giving him time to understand what was happening. Then she thought doing intimate scenes with someone as old as Om Puri Om Rajesh Puri is one of the widely noted senior a >> Read More... would bring her some fame, but nothing seems to have worked. When she first attended a big award show at Hollywood, she proved herself to be a snob and a show off by live tweeting the entire event with an air of arrogance and superiority.
4. Sherlyn Chopra Sherlyn Chopra is a renowned Bollywood actress, wh >> Read More...
...
She is the first woman from India to pose for the cover of Playboy magazine in her baby suit. She has tried her hand at everything that can make her famous. In 2013, she even released a music video entitled "Bad Girl." Later, she also did Kamasutra, a film which the Indian audience never got to see, because the bold scenes in the film got it banned in India. She is known to frequently post nude pictures of herself on social media in order to create a stir and increase her followers.
...
5. Poonam Pandey Poonam Pandey is a film actress from Bollywood and >> Read More...
Poonam has been desperately trying to shed her clothes for quite a while. When India won the cricket World Cup in the year 2012 after several years, she had promised to strip but could not do so due to unavoidable reasons. Later, she went ahead and shed all her clothes for the IPL team Kolkata Knight Riders.
...
6. Qandeel Baloch
...
She was originally a Pakistani actress, and was counted among the more courageous ones. She would frequently post videos of herself online, which would not make much sense. But she was still revolutionary, since being a Pakistani, it is not very usual for a woman to be so vocal about her opinions. Her own brother murdered the actress because he thought she was violating their religion.
7. Ashmit Patel Ashmit Patel is an Indian film actor and director >> Read More...
Ashmit is Ameesha Patel's brother, who herself has disappeared from the industry. None of his films stood out and the only popularity he gained was due to his stay at the Bigg Boss Bigg Boss Tamil is the Tamil language version of t >> Read More... house. There, he had an affair with . The then couple, did everything they possibly could to prove to the world that they had fallen in love. However, as soon as the show ended, they parted ways. They were seen a lot closer than anyone ever has been on national television and did it all just to get votes.
8.
Rahul Mahajan is the sorry son of Pramod Mahajan. He appears on any platform that will get him in the public eye. Twice, he became a contestant in Bigg Boss. In the latter season, his former wife Dimpy Ganguly Dimpy Ganguly, an Indian model and actress was bor >> Read More... was also a contestant of the show. She was already living separately by then, and was very vocal about the physical abuse that Rahul had put her through. He does not know how to dance but goes to dance reality shows on television. He has been arrested for substance abuse and is guilty of several other crimes.
9. Sambhavna Seth Sambhavna Seth is an Indian dancer, Hindi televisi >> Read More...
She is another one of those Bigg Boss contestants who was part of two seasons. It became evident with her behavior on the show that she craved for public attention even if that meant demeaning others and screaming her head off. She had the desire to become an item girl on television due to which she had her breasts enhanced, but when things did not go her way, she resorted to doing anything that will let her remain a celebrity.
10. Raja Chowdhry
He is also a former Bigg Boss contestant, but the only reason that he is famous is because he physically abused his wife and daughter. Every few days, there was a news article on how he created a ruckus after drinking too much alcohol. Shweta Tiwari Shweta Tiwari is the well known face of Indian Tel >> Read More... had divorced him and taken custody of their daughter. The conflict became very public, thanks to his attention-seeking ways.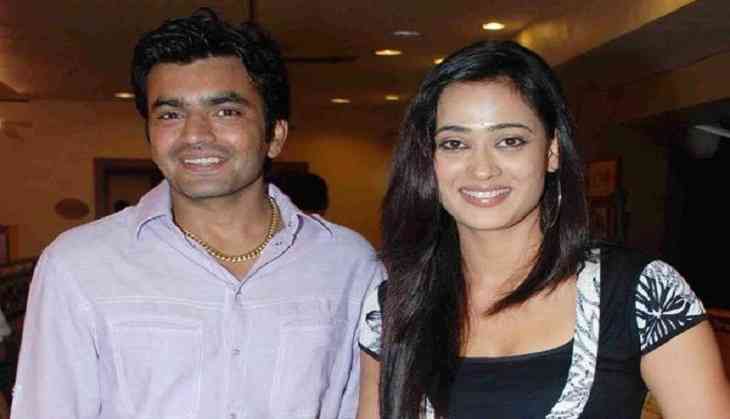 11. Ajaz Khan Ajaz Khan is a very popular model and radio jockey >> Read More...
He is one man who is thirsty for limelight. He had accused Kapil Sharma Kapil Sharma was born in a small town of Amritsa >> Read More... of cutting out the episode in which he had performed on Kapil's show. This went on for several days, with Ajaz throwing accusations as Kapil just balanced them out with either his silence or his sensible replies, until the episode finally went on air. In his latest antic, he had abused Fawad Khan in extremely derogatory terms, just because he could.
12. Kashmira Shah Kashmira Shah or also known as Kashmera or Kash, i >> Read More...
She was a contestant of Bigg Boss's first season. Since then, she tried and failed to remain in the limelight. She did a few small roles in films and daily soaps. When none of it seemed to be working well, she tried a different technique. She has revealed more about her life with her husband than any woman has ever revealed to the media and she reveals a little more every time the topic is introduced.
13. Pooja Mishra Pooja Mishra is an Indian video jockey and model, >> Read More...
There really is not much to her professional life. In her personal life, she stated that in 2015, she was molested by a man in April and then raped by a man in August. Both the men were unidentified. However, if these allegations are true, then our deepest sympathies are with her and hope to see her succeed in her search for justice.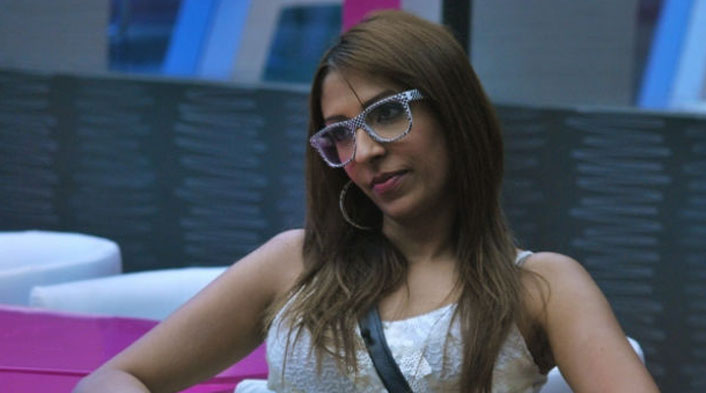 14.
Sofia has given up materialistic worldly ways and converted herself into a nun. To make this announcement, she called a press conference and waved her removed silicone implants to the cameras. Then, a few days later, she posted a very revealing picture of herself praying. When people protested, she stated that she was wearing a lot more clothes than people like Ramdev.
15. Gauhar Khan Gauhar Khan or Gauahar Khan or Gauahar Zafar Khan >> Read More...
The actress first rose to fame when she brought 'Keeping Up with the Kardashians' to India in the form of ''. She has done everything to remain in the public eye, including the classic stint at the Bigg Boss house. The most recent incident was when she was slapped while hosting the finale of 'Raw Star' by a man in the audience for being a Muslim and still wearing a short dress. What arouses doubt is the fact that the audience fo such a show is always paid for by the makers of the show.
16. Veena Malik
She became pretty popular in India after her alleged affair with Ashmit Patel and their intimacy in Bigg Boss. The actress was last in news when she was been sentenced to 26 years in prison.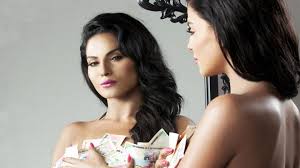 17. Dolly Bindra Dolly Bindra is an Indian film and TV actress and >> Read More...
Dolly Bindra is hard to forget. For a long time, she was cast in stock characters. Then, when she appeared as a contestant in Bigg Boss, it became clear that she is an unbearably loud, abusive, and demeaning woman.
18. Karishma Tanna Karishma Tanna is an Indian Television actress bor >> Read More...
The actress will do practically anything to win and come on top. She has cheated in every reality show that she ever entered. She does all she can to win and be the center of attraction.
19. Mandana Karimi Mandana Karimi is an Iranian model and actress; li >> Read More...
She is probably the biggest cheater in the Bigg Boss house ever. She would get into a fight over nothing, and then she would cry over it in the corner trying to get any sympathy that she could. She was in the news lately when she appeared on the latest season of the Bigg Boss house.
20. Ali Quli Mirza Ali Quli Mirza, whose full name is Nawab Ali Quli >> Read More...
He was a part of Bigg Boss in one of its best seasons, and proved to be one of the most clever and multi-talented contestants on the show. He had annoyed Salman Khan Salman Khan is a very famous Indian actor and a pr >> Read More... to bits on the show and then later claimed that he had been offered a role in Bajrangi Bhaijaan Click to look into! >> Read More... .