Item songs are a trend in Bollywood, without which it seems to be incomplete. Especially action movies will always have an item number, and it becomes hit too. But these songs do not last in the super-hit list for a longer period because of its meaningless and cheap music. They just come up, make news, and then gets played in marriages and 'puja visarjans', after that these numbers are gone. Here we have a list of worst 'Item Numbers in Bollywood.'
1. Jalebi Bai – Mallika Sherawat Mallika Sherawat is a glamorous Model turned bold >> Read More...
...
Mallika Sherawat is best known for her horrible acting and useless seductive roles. But the worst thing about her is the horrific dance numbers she has done. One of such song is Jalebi Bai. Just because 'Munni Badnaam' and 'Sheila Ki Jawaani' became a hit, does not mean any random title will make it a blockbuster.
2. Jaaneman Aah – ' Dishoom Click to look into! >> Read More... '
...
" Parineeti Chopra The bubbly actress, born on 22nd October 1988, lan >> Read More... "s makeover is the best news, and she is looking extra gorgeous, but her comeback is not so welcoming, as the film in itself is torturous and the track 'Jaaneman Aah' is terrible. We wish Parineeti Chopra came back with a better music video and not the one dancing like a weirdo, opposite to Varun Dhawan Varun Dhawan, a new comer entered Bollywood with h >> Read More... .
3. Channo –
...
Veena Malik is an item girl. The publicity thirst within her has grown even more than what we saw in Bigg Boss Bigg Boss Tamil is the Tamil language version of t >> Read More... , and now she is back in the news for her obnoxious video Channo. She has danced worst than ever, and the lyrics are as senseless as the music.
4. Fevicol Se – Kareena Kapoor Khan Kareena Kapoor is a super hit actress working in I >> Read More...
...
Kareena Kapoor is the top most actress of Bollywood and her item song 'Halkat Jawaani' in ' Heroine Click to look into! >> Read More... ' is a hit, but that does not mean any item number will be as good as this song. Fevicol is a big hit because of Kareena Kapoor and Salman Khan Salman Khan is a very famous Indian actor and a pr >> Read More... in it, but the lyrics and the picture of it are very a big flop. "Main Toh Tandoori Murgi Hu Yaar", "Gatka Le Saiyan Alcohol Se," the meaning of this song is even cheaper than most of the songs for which some singers are accusing the composers of insulting women.
...
5. Mehbooba – Urmila Matondkar Urmila Matondkar is an Indian actress born on 4th >> Read More...
...
Urmila Matondkar is a great actress but Ram Gopal Varma Ram Gopal Varma is a famed Indian film director an >> Read More... has ruined her as well as the movie "RGV Ki Aag." In the music video of Mehbooba, Urmila is looking ugly and not sensuous, the dark makeup and hideous clothes have added to the bad remake of the hit number 'Mehbooba.'
6. Tinku Jiya – Yamla Pagla Deewana Click to look into! >> Read More...
...
Tinku Jiya is another shameful song of Bollywood from Yamla Pagla Deewana, where the eldest and respectable actor '' has to ruin his image. He is seen dancing grisly with a young girl with his sons.
7. Mehbooba – Mallika Sherawat
Some of the film directors have taken an oath to ruin the classic songs, just like Mehbooba, first RGV ruin it and then once again by Himesh Reshammiya Intro: Himesh Reshammiya got his stardom after win >> Read More... . Mallika Sherawat has performed as poorly as always and has ruined this track as well.
8. Kashmakash – Esha Deol Esha Deol is an Indian film actress, who was born >> Read More...
Esha Deol is following her father Dharmendra's foot-step in making one of the worst item number songs, and she has done it in Kashmakash.
9. Dekhta Hai Tu Kya – Rakhi Sawant Rakhi Sawant, the well-known drama queen of the In >> Read More...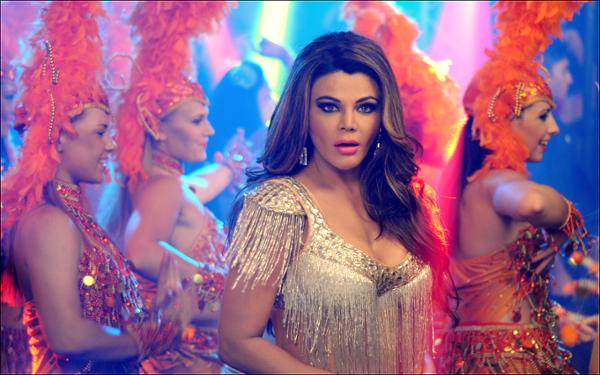 A worst item number list is incomplete without the queen Rakhi Sawant. Her dance number "Dekhta Hai Tu Kya" from " Krazzy 4 Click to look into! >> Read More... " is terrible and irritating at the same time.
10. Hichki – Tanushree Dutta Tanushree Dutta is an actress and model from India >> Read More...
Tanushree Dutta is also a part of this blunder, from her song Hichki. She has never done anything good in movies and neither in music videos.