Movies are a way of presenting the real life situations in an out of a box way. Some of the best films are taken from true incidents, or it represents some part of the crowd, they have something special in them. So let us see some of the movies, that shows the life of a journalist, the things they have to go through in their daily lives, some stories which are fictional but still have an impact towards the society and the people as well.
1. ""
...
Phir Bhi Dil Hai Hindustani is a film which has given us a glimpse of the real world behind the cameras, the reality of politicians, and what are the reasons that the news becomes a hit. The power of media and politics can do anything; it just depends on our thinking.
2. Dil Se
...
Shah Rukh Khan Shah Rukh Khan or also known as SRK is a prominent >> Read More... plays the role of a journalist in Dil Se, where he falls in love with a terrorist; he is a brilliant actor and has shown the pain of his profession and love coming together.
3. " Page 3 Page 3 is a one of a kind Behind the Scenes Photos >> Read More... "
...
Page 3 gives us the correct outlook of the story behind glitz and glamour, the real face which is behind the makeup which is hidden by the fake beauty is the main storyline of this film. The life of people belonging to fashion and film industry, and an innocent reporter girl Konkona Sen Sharma Konkona Sen Sharma is a Bollywood actress hailing >> Read More... gets lost in the charm of this lifestyle.
4. ' Lakshya Click to look into! >> Read More... '
...
Preity Zinta Preity, also known as Preity Zinta is a famous Act >> Read More... playing a modern press person is an inspiration, as it is on the real-life of a journalist who went to the Kargil War to telecast it live. And Priety did her part as perfectly as she always does.
...
5. " Yeh Jawaani Hai Deewani Click to look into! >> Read More... "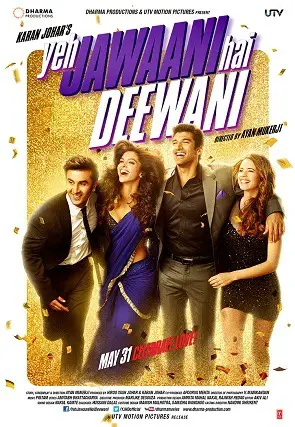 ...
Yeh Jawaani Hai Deewani has shown us the personal life of a photographer; their life is not as easy as it seems. They have to stay away from their beloved ones to fulfil their dreams, and they have to travel all around the world.
6. "No One Killed Jessica"
...
No One Killed Jessica is based on an event which happened years ago, and Rani Mukerji Rani Mukerji is one of the most celebrated Indian >> Read More... plays the role of a dominant media, whhich uses its power to help the common man and not misuse it. Their life is not easy, especially for a female journalist as they have to fight a lot in this male dominated world.
7. Peepli Live
Peepli Live is a film which shows the real life of people from the village and their struggles which is an entertainment for the media. And their simple life becomes news for the upper class.
8. ' Satyagraha Click to look into! >> Read More... '
Kareena Kapoor Khan Kareena Kapoor is a super hit actress working in I >> Read More... is another great actor, she is a vigorous press person and helps out to fight against corruption with the middle-class society in the film Satyagraha.
9. ' Kurbaan Click to look into! >> Read More... '
Kurbaan is a movie which has shown us the struggles of Muslim journalist in an American state, the problems they face. But some people do not go in the wrong way as they take their profession seriously.
10. Madras Cafe Click to look into! >> Read More...
Madras Cafe is a film based on bomb attacks, and Nargis Fakhri Nargis Fakhri is an actress who pivotally works in >> Read More... gave her best as this is the first time she did a serious role.