Every individual has his own share of success and failures. Not everyone starts with a diamond spoon and sometimes has to work all the way through. We know of some people who struggled their way through the hardships of not having enough food to having mansions worth millions. As for our celebrities, we have some of them who not only worked extremely hard for a debut role but also with their living conditions. Here is the list to motivate you to work hard and not be degraded by the downsides of life.
Born to a Humble family in Delhi, Shah Rukh Khan had a middle-class living. He spent his time studying and working his way to Mumbai. After arriving in his city of dreams he had to stay in cheap-priced places so that he could save up and fulfil his dream of being an actor. His family conditions worsened in the initial phase of his debut however, now he is not only known by everyone in the country but also worldwide.
...
The talented actor was born in 1974 in the state of Uttar Pradesh to a family of zamindari family. Being the eldest of the eight siblings he had several responsibilities on his shoulders. Even after getting minor roles in various project, he had to go a long way to reach where he is today. He deserves every ounce of fame.
3. Rajinikanth
The widely known actor, is a recipient of Padma Bhushan and Padma Vibhushan. The superstar actor had his own share of struggles before he made it big. He has even worked as a bus conductor in Bangalore and work several jobs. And after all those struggles, he had finally made his name to be associated with the words 'Best' in every way.
...
Samantha as we know today was born in a humble home of Tamil Nadu. Her father is Telugu and mother hails form Kerala, the actress was an undergraduate while she started working as a model. It was during her modelling days that a filmmaker spotted her and she made it to the big screen.
...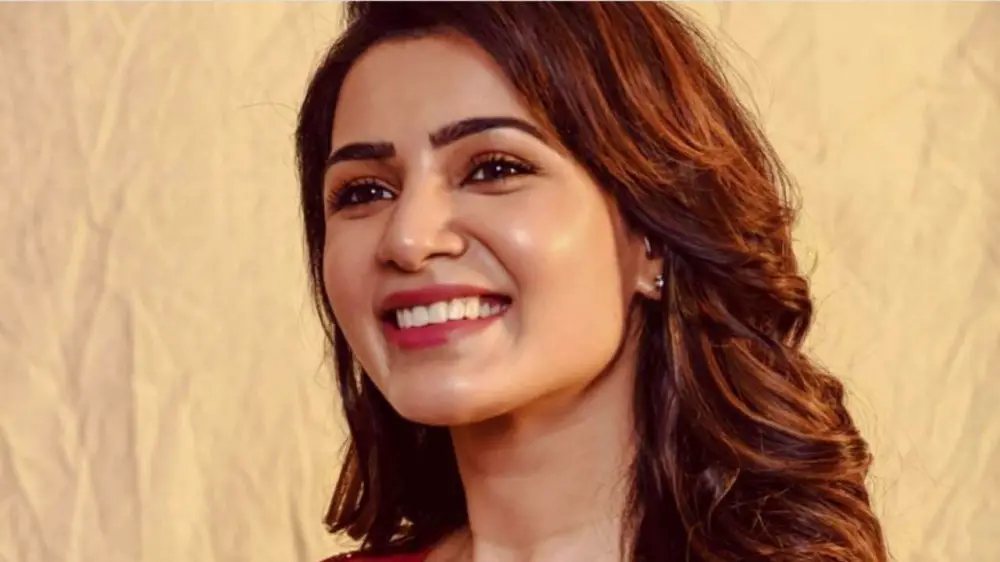 The actor was born and brought up in Andhra Pradesh, his father used to work as a television serial director. The work was a small one and soon his father quit, due to being unsuccessful in the work. Vijay made his debut with 'Nuvvila' in 2011 and took him a lot of works to come to the point of being recognised and loved by a large audience.
...
One of the most inspirational persons to be there, the actor suffered from Dyslexia as well as ADHD. His father passed away 6 months before his birth and on growing up the actor had to take a 2-year waiter course. He worked as a waiter, for room service and also managed a bakery. He saved up and brought a camera to sell his pictures, finally he could act in advertisements. He made his debut in 2000.
...
7. Yash
Naveen Kumar Gowda, was born in Karnataka to a simple family. His father worked as a driver for the state transportation while his mother was a homemaker. He participated in various theatres and plays, he also used to take care of the family's small provision store. After convincing his parents he finally took his chance at acting and eventually he became a backup actor.
...
The Indian film director and producer saw several hardships along her way. Her parents separated while she was very young and her family went through the scarcity in finances. She and her sibling had to stay in different homes due to the financial conditions. Her fate changed after her marriage in 2004.
...
The late actor was born in British Indian period to an advocate father. He left his home after graduation and moved to Bombay. He used to work for a salary of Rs. 65 in military's censor office and later as a clerk for a monthly salary of Rs. 85. The actor made his way to his debut 'Hum ek hain' in 1946 and he was soon known for his acting, looks and confidence.
10. Dharmendra
Also referred to as the 'He-Man of Bollywood' the actor was born in Punjab. He completed his studies in Phagwara, Punjab and soon moved to Mumbai. His father was a village school headmaster. Dharmendra made his debut in 1960 when he won the new talent award organised by Filmfare's magazine.
These celebrities have through their perseverance proved that it is your hard work that counts. If you don't give up and aim for your dreams then only you can succeed.
Thank you for reading this one and we request you to post your comments.