Lisa Haydon Lisa Haydon is an Indo Australian model, who born >> Read More... is one of the most glamorous divas that we have in Bollywood. She is an amalgamation of bohemian spirit and high fashion. She is oozing with natural sensuality. But that's only a part of her character that's showcased.
Here are some facts I bet you didn't know about the actress.
...
1. Her mother, Anna Haydon is of Australian origin and her father Venkat is an Indian. She has an elder sister, Mallika Haydon Malika Haydon is an Indian Film Actress and Model. >> Read More... . She was born in Chennai and brought up in Australia. As a child, she was conscious about her skinny figure and frizzy and curly hair. Her friends teased her calling 'toothpick on twirls.'
...
2. The wackiest thing she did was piercing her belly when she was thirteen. Shakira was her role model then. She looked up to the models like Kate Moss Kate Moss is a famous model of English origin. She >> Read More... and never really knew that she would become one.
...
3. Her hobbies are skateboarding, surfing, and exercising. It made her look really confident.
...
Guys you would be jealous seeing this one:
...
...
4. She has a real talent which is playing guitar. She is also a trained Bharat Natyam dancer. She trained herself with Shiamak Davar Shiamak Davar, the well-known Choreographer of Ind >> Read More... for five years.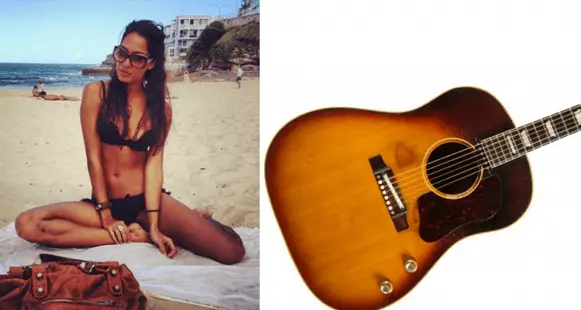 ...
5. Her prince charming should be chivalrous, charming, sophisticated, free spirited and a traveller. That's a long list. May she finds' her prince charming.
6. Lisa Haydon doesn't shop the ordinary way. She finds shopping boring. She shops once in a while online or just when on a vacation. That's so cool. She buys shoes and bags in equal amount. She loves bags with long chains that add to her boho chick look.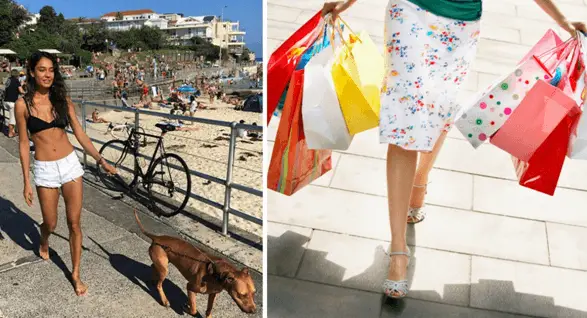 7. Lisa Haydon has her own organic beauty line, Naked. It sells organic products online which are safe to use and are preservative free.
8. According to Lisa skinny jeans, plain white shirt, a black dress and high heels are must haves. She believes that style is expression of one's self. And we should dress according to comfort level and sophistication.
9. Her first commercial was shot with Hrithik Roshan Hrithik Roshan with his unimaginable dance moves i >> Read More... . Lisa says, "Hrithik is a very positive person". She hopes that she would be casted opposite to him someday. She is a big fan of Hrithik since her childhood.
10. Lisa Haydon worked as a waitress before becoming a model. She opted for modeling to earn aid for her psychology degree. She walked on ramp for the first time when she was just Nineteen. She met Anil Kapoor Anil Kapoor was born on 24th December 1956 in Mumb >> Read More... by chance at a coffee shop. He then casted her in the movie ' Aisha Click to look into! >> Read More... '.