It is often asked what matters the most in a film. One very significant thing turns out to be is the story. In the age of new and more realistic films, the public today look for more eloquent storylines. Many blockbusters fail to have the story as an important ingredient. Today, in the growing age, films with more expressive stories need to be more recognized than the ones that have unrealistic lines. Here are some of those movies that are high on value on account of their immensely powerful stories.
1. Anand
This 1971 film starring Rajesh Khanna Born as Jatin Khanna on 29th December 1942, the ch >> Read More... and Amitabh Bachchan is one such movie that can never be forgotten. With such a strong cast and immensely impactful storyline, it can never be missed in the list of one of the best stories ever. It talks about a cancer patient, Anand who teaches people the essence of living. He lives his life to the fullest. He also inspires his doctor, Bhaskar, so much that he ends up writing a book on Anand's life.
...
2. Sholay
The 1975 film has one of the strongest stories ever written for a Hindi movie. Adding to that is the excellent cast including Amitabh Bachchan, Dharmendra, Sanjeev Kumar Sanjeev Kumar was born on July 9th, 1938 in Mumbai >> Read More... , Hema Malini Hema Malini is perhaps the only dream girl of the >> Read More... , and Jaya Bachchan Born on 9th April 1948 Jaya Bachchan is an Indian >> Read More... who make this film worth watching even for the zillionth time. The story shows Jai and Veeru, who are small-time crooks, hired by Thakur Baldev Singh to rip off Gabbar to avenge the death of his family and also to protect the villagers of Ramgarh from the torture that Gabbar incurs on them.
...
3. Lagaan
...
It is a 2001 sports-drama film that stars Aamir Khan Aamir Khan or Mohammed Aamir Hussain Khan is Bolly >> Read More... in the lead. It gives a very different story of the time of the British rule that nobody can create again. When harassed to pay the increasing tax, the people of the village headed by a vivacious young man challenge the British for a cricket match. If they win, they would never have to pay their land tax. However, the problem is that none of the people even know the basic rules of the game.
4. Kahaani
...
Released in 2012, Kahaani is a suspense film with a story that will make you fasten your seats till you reach the end. It involves a young pregnant woman, who travels all the way from London to Kolkata just to look for her missing husband. However, as she takes the help of the police officers, there is a lot more than what we get to see. Starring Vidya Balan in the lead as Vidya Bagchi, Parambrata Chatterjee Parambrata Chatterjee, born on 27th June 1980, is >> Read More... , Nawazuddin Siddiqui Nawazuddin Siddiqui was born in Budhana in Muzaffa >> Read More... and others, the film does not let you forget it pretty soon.
...
5. Rang de Basanti
Rang de Basanti is a 2006 film mostly concentrating on the idea of patriotism. The story, which is immensely powerful and touching, talks about Sue who comes to India with the intention to portray in a documentary film with the role of various freedom fighters in the Indian freedom struggle with the help of a few students. Unintentionally, this awakens the patriotic feeling among these students, and when a major incident takes place in their lives, they begin to fight for it. The mental and emotional phases that these students undergo are major aspects of the film.
...
6. Masaan
...
Masaan is a 2015 Indian drama film set up in Varanasi. The film's story is very strong and represents those social aspects that are highly significant today. It brings together various stories: of a girl who is discovering her sexuality, a love affair between people of two different castes, and a father who is trying to raise enough money so that he can pay off a hefty bribe. Adding to the immensely strong storyline, it has so much reality that makes it so intense and powerful. The cast includes Richa Chadda Richa Chadda is a new and sultry Indian actress. S >> Read More... , Shweta Tripathi Shweta Tripathi was born on the 6th of July in the >> Read More... , Vicky Kaushal Vicky Kaushal is a famous Indian movie actor. He w >> Read More... , and Sanjay Mishra Sanjay Mishra is an Indian comedian, most famous f >> Read More... .
7. Stanley Ka Dabba Click to look into! >> Read More...
Released in 2011, Stanley Ka Dabba has a story which makes it a must for it to be a part of this list. It revolves around Stanley who does not bring a lunch box to school, which comes to the notice of his teacher and it forces his classmates to share lunch with him. The teacher also warns him to get a lunchbox as soon as possible. The twist at the end is so strong that it grabs you by the throat in spite of having so many other innocent and positive aspects.
8. The Lunchbox Click to look into! >> Read More...
The Lunchbox is one movie with such a simple yet good storyline that you could never forget it. Such is its simplicity that it holds you and one could never imagine how beautiful a film like this could be. The story revolves around the mix-up done by a tiffin-carrier service (the dabbawalas). They send by mistake the lunchbox given by a middle-aged woman, Ila, which is supposed to be for her husband, to Saajan Fernandes, an old widower. A bond develops between the two after this and unknowingly they share their deepest thoughts to each other just through the exchange of letters in the tiffin boxes.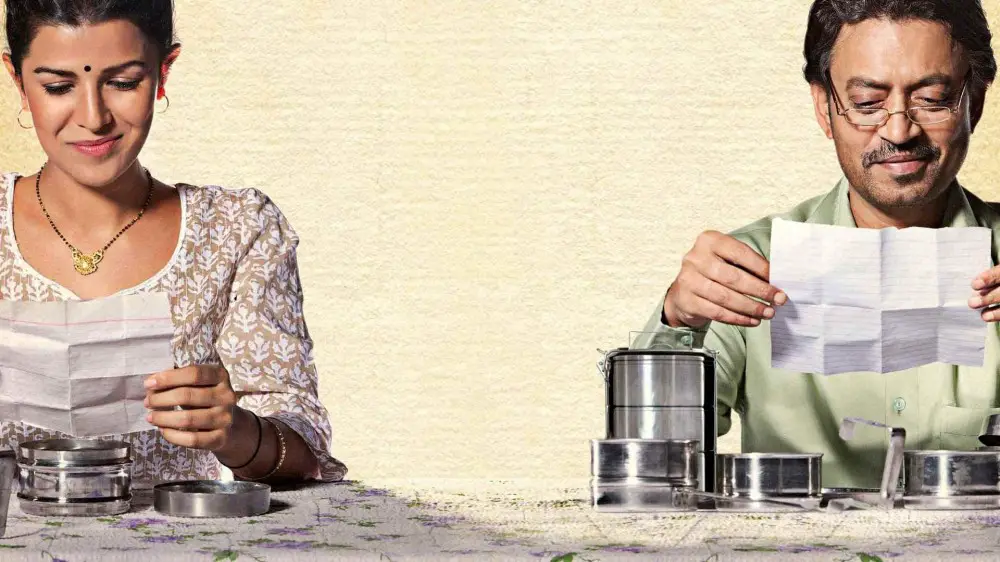 9. Taare Zameen Par Click to look into! >> Read More...
Probably one of the most touching stories with the most heart-warming scenes, Taare Zameen Par has a story that deals with curing an 8-year-old boy suffering from Dyslexia. When Ishaan does nothing but daydream the whole day, his parents are forced to send him to a boarding school only for him to meet his art teacher Ram Shankar Nikumbh who helps him discover who he is. With a story this simple and excellent portrayal of characters by Aamir Khan and Darsheel Safary In the annals of Hindi cinema, instances of stella >> Read More... , the film has to be in the list.
10. Udaan
Udaan is a 2010 film that concentrates on the life of 17-year-old Rohan after he is thrown out from a very prestigious school. He returns home to stay with his stern father and half-brother of whom he is unaware. Rohan's father forces him to work in the factory without letting him pursue his dream of writing. The way things turn out and whether Rohan is at last able to follow his desired path or not is what forms the story.