We, as the audience, might be excited to watch all those upcoming award ceremonies on television. The way we invest those 2 hours glued to TV to watch the performances of our favorite actors/actresses, listening carefully to the announcement of award winners, and not to forget those hilarious hosts. But, some of the Bollywood celebrities have decided not to be a part of any of these events. Their reason for not attending these functions is that they believe them to be nothing more than annual functions in school. Moreover they have accused these functions for their lack of righteous judgment and not been able to pay the appropriate amount to the ones who attend it. Following are those celebrity figures who believe in staying away from these get-together.
1. Aamir Khan Aamir Khan or Mohammed Aamir Hussain Khan is Bolly >> Read More...
Well, this name quite remembered in Bollywood when it comes to "not attending" award functions. It has been over a decade now since Aamir Khan made an appearance in any of these. If we're to believe the rumors, they say it was because of the best actor award, which was given to SRK for DDLJ while Aamir was expecting himself to take it away for his movie Rangeela. After that we never got to witness his presence in these events (except for when he got nominated for Lagaan).
...
2. Emraan Hashmi Emraan Hashmi is one of the most successful & cont >> Read More...
...
No doubt, he has done wonders with his roles in all of his movies, but we rarely see him in the award-giving ceremonies. When asked in an interview, he said that he'd be glad to pass on his award to someone else. As for him, audience's appreciation matters the most! Also, the condition that he puts forth to attend these shows is that, he must get paid for attending one and performing in it. Although, now it seems like it has become quite difficult for him to sit through the whole event.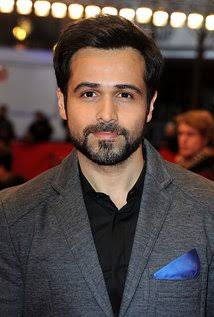 ...
3. Ajay Devgan Ajay Devgn is an Indian film actor. He is perhaps >> Read More...
He is all about giving 'spiced up' performances in events and not being part of it. It has been 15 years ever since he went to one. According to him, all these events are unfair, and the main aim of the organizers is to earn enough money. Most of the films and actors, that are worthy of receiving these awards get ignored due to the money-making business. Thus, why should one waste time in watching some random performances by celebs!
...
...
4.
What happens when you have a lots of awards at your place, and you have no idea what meaning do they actually hold? Kangana's theory says that you stop going to any award function after it! Besides, she states that she is indifferent to who-so-ever receives the accolade, as she doesn't even believe in those awards and titles and winning. Not to forget her remark that she has much better things to do in life than to sit there, doing some unproductive niche. Savage much!
...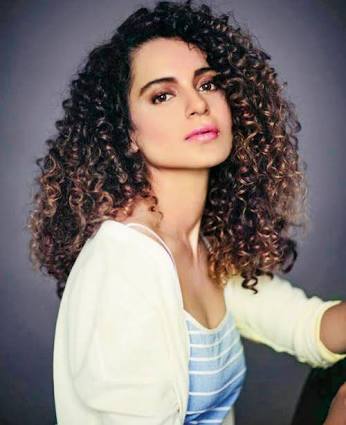 ...
5. Nawazuddin Siddiqui Nawazuddin Siddiqui was born in Budhana in Muzaffa >> Read More...
We all know who Siddiqui is. Widely praised throughout India for his acting in films like " Raees Click to look into! >> Read More... ", " Bajrangi Bhaijaan Click to look into! >> Read More... ", "Gangs of Wasseypur" and "Manjhi: The mountain man", this actor has stayed away from the whole business of award-giving. His criteria for judgment is, the audience who truly love him for his hard-work and not any award from some biased jury members.
6.
Akshay Kumar, The Khiladi of Bollywood, has announced that he won't be a part of any award functions in future. Soon after, he was honored with the award for the best actor, for a film he considered unworthy of award. He thinks that, getting paid for an event and taking home one of those awards stand meaningless in front of the efforts put in by any celebrity in his/her work.
7. Taapsee Pannu Taapsee Pannu is an actress and model of Indian or >> Read More...
This actress gave a remarkably good performance in movie " Pink Pink is an American Songwriter, Singer, and Actres >> Read More... ". She said that she had always been sidelined by the organizers of such events and thus, she didn't receive a single award for her work. Adding on, she insists that support from audience matters the most to her, even if her work goes unrecognized by the jury. She refers to these events as some "Indian television show" watched for the mere purpose of entertainment.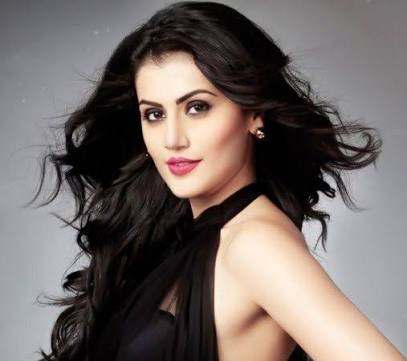 8. Sridevi
Sridevi, who was informed that she would win the Best Actress award for her movie, " English Vinglish Click to look into! >> Read More... ", was denied the award at last moment, which left her shocked and soon after she decided not to be present at any more of these ceremonies.
9. John Abraham Like some of our sexy stars, John Abraham has had >> Read More...
John was nominated many times for awards like "Best Actor" and "Best Supporting Actor". He has now refused to attend any of the award ceremonies. He considers them to be meaningless and illogical shows that are happening for fun and nothing more than it.
10. Sunny Deol Sunny Deol is a film actor, director and producer. >> Read More...
The actor with the most powerful image in movies (being the strongest), has restrained himself from going to these functions after SRK's "Dil toh Pagal Hai" got preference over his highly impactful movie- Border.