Bollywood is a mysterious place. There is a complete difference in the reel and real life. The off-screen life is very complicated, and finding happiness is very difficult according to the news we hear. To seek happiness, some actresses may have crossed the line, and went way beyond anyone's expectations. They are now labelled as the marriage breakers, and they know it. They have somehow poisoned someone's life for their benefit. Although, it is the personal choice of the couple and their very own decisions.
1. Shilpa Shetty A model turned actress, producer, entrepreneur and >> Read More...
The heart throb of India was married to the businessman Raj Kundra Raj Kundra, a business magnet from London, United >> Read More... in 2009, and they now have a cute son. Their love is not hidden, and the businessman knows exactly how to express love his way; everyone can see that big rock on Shilpa's finger. Little did we know, she is accused of breaking Raj's first marriage with his first wife Kavita.
...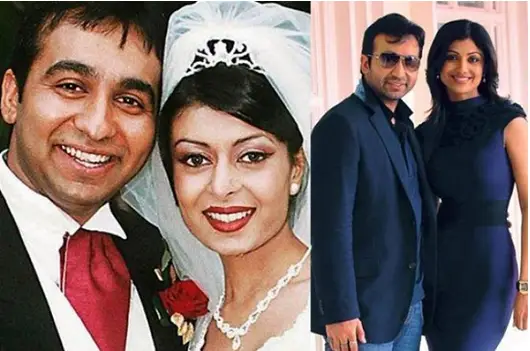 2. Rani Mukherjee
She was the lead for many movies under the productions, and eventually fell for Aditya Chopra Aditya Chopra is an Indian film director, scriptwr >> Read More... . Because of a lot of working together they came close, and this was when Aditya decided to end his seven-year-old marriage with Payal.
...
3. Kiran Rao She is an Indian film producer, screen writer and >> Read More...
...
Aamir, the Mr. Perfectionist, had a perfect life too. He lived the Bollywood story in the real world. He and Reena were in love, and they left their homes for marrying each other. They were doing well until Aamir met Kiran Rao on the sets of Lagaan, and eventually fell for her. He then decided to end his 15 years of happy marriage for Kiran.
4. Lara Dutta Lara Dutta is an Indian actress, model, movie prod >> Read More...
...
Lara Dutta has various titles from Miss Universe to Marriage Breaker. She and Mahesh were dating, while he was still married to his first wife, Shvetha. Lara Dutta is accused for breaking a happily married life.
...
5. Shabana Azmi Shabana Azmi is a film actress of Indian origin an >> Read More...
This great actress attacked the home of Javed Akhtar Javed Akhtar is an Indian poet, lyricist, film scr >> Read More... who was already married, and had two kids with his first wife. Javed too fell for her, and later divorced his first wife. This news was quite uninvited.
...
6. ' Sridevi Sridevi is an Indian an actress renowned for her w >> Read More... '
...
This wonderful actress was close to Boney Kapoor Achal Kapoor or Boney Kapoor is a very famous Indi >> Read More... , and she entered their house as his rakhi sister. Later, the chemistry between the two brewed, and they decided to marry each other. Mona, Boney's first wife, didn't divorce him till the day she died.
7. Raveena Tandon Raveena Tandon is an Indian film actress who is kn >> Read More...
Raveena used her magic towards Anil Thadani Anil Thadani is a distributor and a husband of Bol >> Read More... . He was already marry to Natasha Sippy, but could not control his feeling for the gorgeous Raveena, and later divorced his wife for her.
8. Hema Malini Hema Malini is perhaps the only dream girl of the >> Read More...
The Dream Girl of Bollywood worked her magic on her co-star Dharmendra. They gave 28 hits, and their chemistry on the sets was unmatchable. Dharmendra was already married to Praveen Kaur and she was against the divorce. The two then ran away, changed their religion, and got married.
9. Rosa Catalano Rosa Catalano (also known Rozza) is a well known S >> Read More...
She was an Italian model who was rumoured to be Saif Ali Khan's girlfriend, while he was still married to Amrita. They both had a short-lived marriage of 10 years, and have two kids together.
10. Smita Patil This versatile actress was born on the 17th of Oct >> Read More...
Raj Babbar Raj Babbar is an actor turned politician. He is re >> Read More... was already a married man promised to Nadira, But because their movies Smita and Raj came closer, and grew fond of each other. However, Smita died at the age of 31 during child birth, and now Raj is back with his first wife.