Death is a part of life which everyone has to embrace. Sadly, there are times when people get so attached to someone; it is quite difficult to leave. This is the case of the Bollywood celebs that have made their special places in our hearts. It becomes quite impossible to accept the fact that our most favourite stars would now not be seen. The year 2017, and 2018 gave many hits, but they were responsible for many tears too.
1. Narendra Jha Narendra Jha is an actor from India who is best kn >> Read More...
This talented actor passed away on 13th March, 2018. The cause of death was declared as a massive heart attack, and he could not be saved. He was merely 55, and still had a fresh face. His persistent illness was also the cause. He gave appearances in many movies, and TV Soaps.
...
2. Nargis Rabadi
She was also known as "Shammi Aunty" on the sets. She gave over 200 appearances, and was very much appreciated for her acting. She passed away at the age of 87 on 6th March, 2018. With her demise, stars like were in grief. He also tweeted about how he was feeling after hearing this news.
...
3. ' Sridevi Sridevi is an Indian an actress renowned for her w >> Read More... '
...
This memorable actress passed away at the age of 54. The reason for her death is still unknown. She left us on 24th February, 2018. She died while attending her nephew's marriage. The whole India was shocked to hear this news, and was grief-stricken.
4. Vinod Khanna Vinod Khanna, the name of the tinsel town, is alwa >> Read More...
...
The veteran actor left us on 27th July, 2018. The cause of his death was bladder cancer. He passed away at the age of 70. We all knew that he was struggling for his life for a long time, and maybe this gave him peace. This superstar gave many hits worth remembering.
...
5. Om Puri Om Rajesh Puri is one of the widely noted senior a >> Read More...
He left us last year on 6th January because of a cardiac arrest. He was a very much appreciated actor and was known to get into the character, and get it all. The way he delivered his dialogues were remarkable. None shall replace his place in the industry.
...
6. Reema Lagoo Reema Lagoo is an Indian television and film actre >> Read More...
...
The favorite mother Bollywood had. She had played many motherly characters in many movies, and was picturized as the ideal mother. She left us at an early age of 58 years because of heart failure. The day she passed away was 18th May 2017. She made many fans, and was loved.
7. Lekh Tandon Lekh Tandon is primarily an Indian director but ha >> Read More...
The veteran actor passed away on 15th October, 2017. He was 88 years old, and was bedridden. His illness was quite persistent. In the last stages, he was very critical. We all have seen him performing in many outstanding movies like Chennai Express Click to look into! >> Read More... , Rang De Basanti Click to look into! >> Read More... , and Swades.
8. Sitaram Panchal Bio Coming Soon... >> Read More...
He was born as a natural actor. Lately, he was suffering from financial crisis despite being so talented. He had kidney, and lung cancer. He also asked his fans to help him, and many came forward but he left us on 10th August, 2017.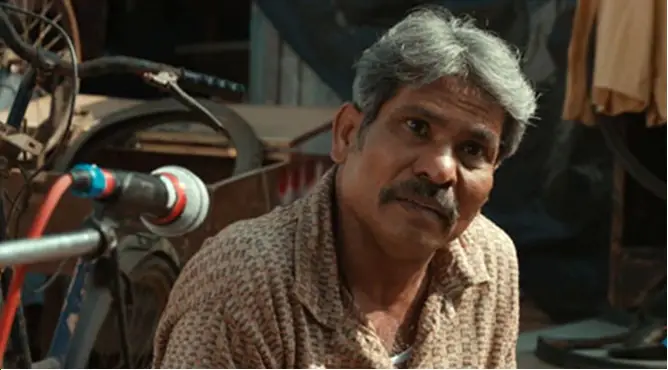 9. Neeraj Vohra
This comedy actor died because of cancer on 14th December, 2017. He was an actor and director. He gave remarkable performances in movies like Khiladi, Mann, etc.
10.
Our very own hero died on 4th December,2017. He gave remarkable appearances in many movies, and made us his fan. We all know how badly we miss him.