Ajay Devgan Ajay Devgn is an Indian film actor. He is perhaps >> Read More... , one of the talented actors in the Film Industry. Ajay is not just a hero but also a producer and director. He is very choosy about his scripts and works on the movies which he feel is a strong project. He has been active in Bollywood more than 25 years; his popularity is increased and have a hard competition with Khan's movies. He's fans awaits for his performances in the motion pictures.
1. Deewangee- 2002
This movie is about a person who is suffering from split personality disorder. Ajay Devgan acted so well that audience loved his acting of an insane person. His acting, and the script went so well with each other that it was Ajay's best movie till date.
...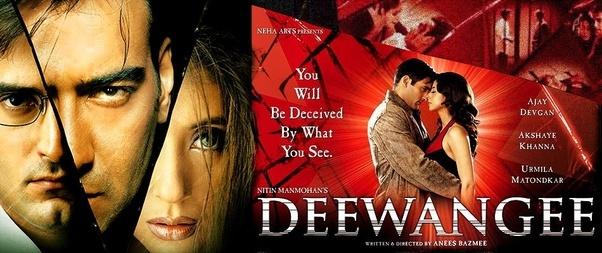 2. Company- 2002
This movie was subjected to underworld gang, and this credit goes to Ajay Devgan for his acting. He played the lead role, and Vivek Oberoi Vivek Anand Oberoi's birth was on 3rd Septembe >> Read More... supported him throughout the picture that the movie became a Blockbuster. In the movie, Ajay Devgan was the leader of the gang and fought so intensely that the film got hit for his notable performance.
...
3. Legend Of Bhagat Singh- 2002
...
Legend of Bhagat Singh showcases us about his declination and sacrifice for our country which people cannot forget even today. Ajay Devgan went through so much pressure to play the personality of Bhagat Singh absolutely.
4. Gangaajal- 2003
...
This movie is based on an honest police officer in Bihar, it is a real story, and Ajay Devgan's acting was awesome. He helped the Bihar village from cold-blooded government and the corrupt police officer. The movie had many serious scenes that attracted the audiences.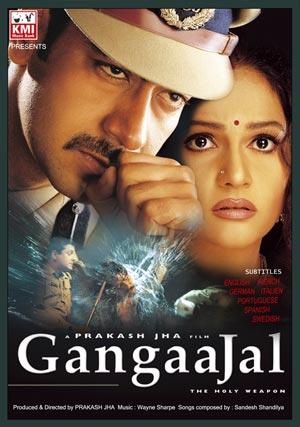 ...
5. Omkara-2006
Omkara is a classic picture and is a surprise for Bollywood fans that something they know about the Othello novel written by Shakespeare. Vishal Bhardwaj The most outstanding of a successful film producer >> Read More... filmed Omkara. Ajay Devgan was good for his acting including Kareena, , Vivek Oberoi and others who put effort to make it a success.
...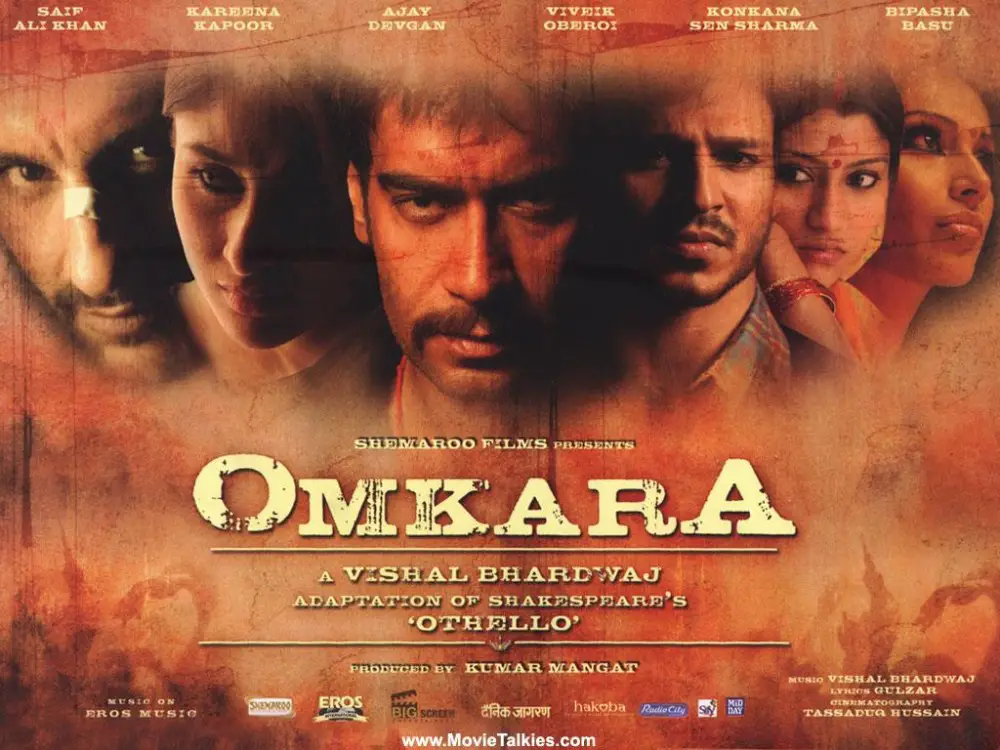 6. Halla  Bol- 2008
...
Halla Bol, a picture where all talented people worked in it like Vidya Balan Vidya Balan is an award winning Bollywood actress >> Read More... , Pankaj Kapoor, and Ajay Devgan, directed by Rajkumar Santoshi Rajkumar Santoshi is an Indian filmmaker who shot >> Read More... . This film is of a movie star who were a theater artist before and turned into a witness of a murder case. After all, the scenes were exaggerated into Bollywood style, but the lead actor's performance was unpredictable.
7. Raajneeti- 2010
Ajay Devgan was not much in scenes, but he steals the show with his marvelous acting. This screenplay was crime drama and inspired from Indian Mahabharat and Godfather.
8. Once Upon a Time In Mumbaai- 2010
Ajay Devgan is a versatile actor. In this motion picture, he was characterized as gangster Sultan Mirja, he was inspired by Haji Matan and worked on his role intensely. Throughout the drama, he wears white clothes and looks attractive and adorable.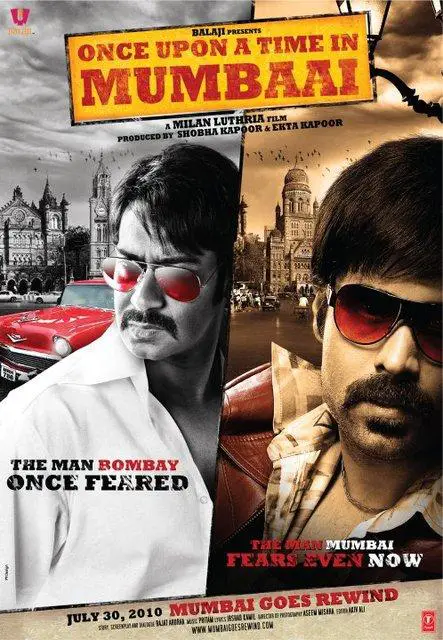 9. Singham- 2011
Ajay plays a role of honest police officer and helps people from immoral society. This action movie were influenciable for the kids who imitated the dialogue of Ajay. Rohit Shetty Rohit Shetty is a famous Director in Bollywood who >> Read More... directed the film so well that it looked as a higher level movie with flying cars which made the special and attractive performance of Devgan.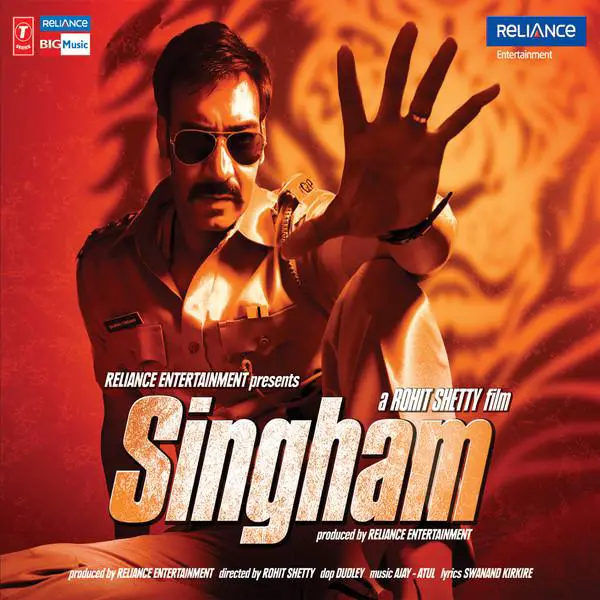 10. Drishyam- 2015
In this cinematic story where a man defends his family were his daughter accidentally murders the police officer's son. This picture is remodeled of a Malayalam movie. Ajay's substantial dialogue won large audience heart.