Here's the list of top 10 TV shows trending among Delhi students.
1. ''
...
The top of the list is crowned by the well-known TV series with a lot of controversies. It features the seven royal families fighting for control and the Iron Throne at the mythical land of Westeros. Friction between the houses intensifies enough to cause a vicious war. Meanwhile, a mystical evil awakens in the farthest north, beyond the Empire of the Starks. In the thick of war, an omitted military order of misfits, the Night's Watch, is the only line of defence between the region of human and the icy beasts beyond.
It's a thriller loaded with adventure and is a roller coaster ride filled with suspense. It's a must watch for the action and fiction loving audience and is probably more addictive than morphine. Even the prediction pundits can't guess what's going to happen next. Enjoy watching the most thrilling and exciting quest for the throne with jaw-dropping twists.
...
2. ' Quantico Click to look into! >> Read More... '
...
This drama explores the lives of the young FBI recruits who have been selected for a training of 21 weeks at Quantico to become special agents. The recruits were screened thoroughly and are considered the best of the best. But each one possesses secrets, including enshrouded reasons for the enlisting. One recruit possesses the biggest secret of all, and ends up becoming the suspect for being the mastermind of the most lethal attack on the U.S. soil since 9/11.
Alex Perish is the recruit who is suspected and pursuits her way out of chaos and proves herself innocent. After all that she becomes renowned and this opens for her the gates to CIA, where she is recruited as an operative and works undercover. It's a spellbinding television series filled with action and thriller drama.
...
3. ' Breaking Bad Season 1 Breaking Bad was one of the very famous American T >> Read More... '
...
It's a fictional story of Dr Walter White, a struggling high school teacher who is diagnosed with lung cancer. After witnessing the amount of money involved in the world of drugs, he turns to a life of crime, of cooking and selling illegal drug Methamphetamine accompanied by his former student, Jessie Pinkman, with an aim of securing his family's financial future before he loses his life to cancer.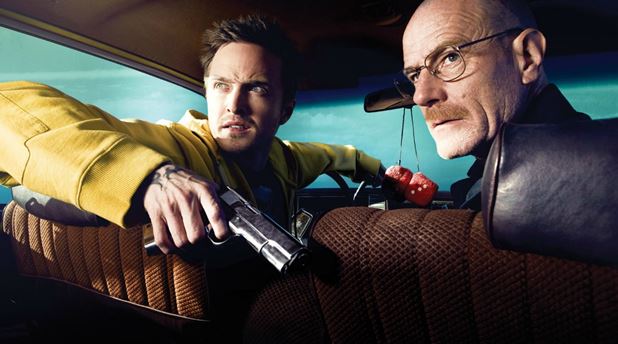 ...
He took up his trade name as Heisenberg and made a new version of Methamphetamine, famously known as blue meth which went viral due to its purity. In his venture to collect money he loses his family and faith but manages to collect enough for his family's survival but with a tragic end. It's loaded with suspense and highly addictive.
4. ' The Walking Dead Season 1 The Walking Dead is a television series prepared b >> Read More... '
...
This series is based upon one of the popular black and white comic book series by Robert Kirkman. It features an epidemic which went on as an apocalypse and washed away the entire human race. But the problem was that the dead didn't stay dead. The dead rose and fed upon the living.
It was just a matter of time when the world is ruled by the dead. This series follows a local sheriff, who was wounded and ended up in a coma. But when he awoke, he realised that the world he knew was gone. Looking for his family he teamed up with a group of survivors facing the odds and surviving the mayhem of the dead.
5. ' Sherlock Series 1 The legendary brainchild of Sir Arthur Conan Doyle >> Read More... '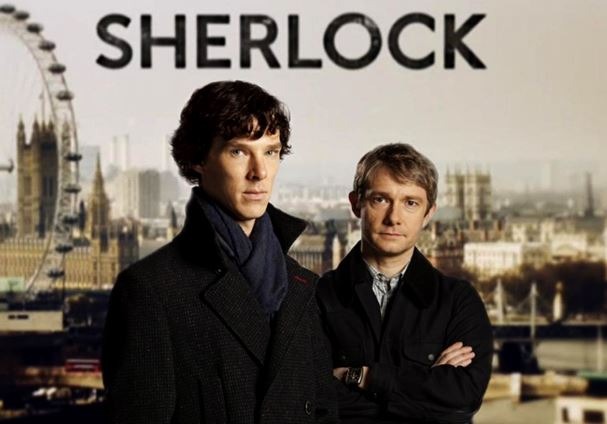 As the name suggests, we all know Sherlock Holmes is the oldest epic and the wittiest series in the class of crime till now. It's based on the old fantasies of the comic Sherlock Holmes, featuring as a TV series. . "I am not a psychopath, I am just a high-functioning sociopath" is the most famous quote by Sherlock. Mr Holmes with his friend Dr. Watson solves the mystery crime cases that are one of the most adventurous and the dangerous ones.
It's one of the most awaited series of all times and has aired 3 seasons till now with highest all-time 9.2 rating by IMDB. It's the most action-packed thrilling series with the wittiest stories ever, and the best in class. So, don't forget the address 221-B, Baker's Street.
6. ' Suits Season 1 An English drama based on American firm of advocat >> Read More... '
This series follows a college dropout student Mike Ross who preserves a unique gift of photographic memory. Once upon his way of delivering a marijuana briefcase, the luck played him and he accidently lands on a job with one of the best legal firms and the most successful closure, Harvey Specter.
With Mike's raw talent of a photographic memory, they both just keep going up the stairs of success. This led him to be a star in the firm and people went on into checking his background. This lets him go through various ups and downs and finally landed him in jail.
7. ' Silicon Valley Season 1 Silicon Valley is a comedy series from HBO. It is >> Read More... '
It's an American comedy series which features a startup by a group of 5 struggling software engineers. The story describes their journey from unknowingly making a compression algorithm which when came into play made the other companies go crazy for their algorithm. The algorithm got a huge success and Richard Hendricks gets massive jaw-dropping offers that makes him go naïve and dumb-stuck. This motivates them to build their own company " Pied Piper Click to look into! >> Read More... ".
This company proves to be a game player so the dirty things come into play by the company "Hooli" and other companies who try to steal their algorithm. But the genius minds never stop so they just made their algorithm better and proved to be the best. Its drama sequel seems so realistic that even HBO made a website just for it.
8. ' Arrow Season 1 Arrow is a season being produced by the American a >> Read More... '
This series follows the journey of an irresponsible millionaire Oliver Queen into a vigilante who is determined to avenge his father's death. Oliver and his father were both set on a ship but a mishap occurs & he remains the sole survivor In the middle of the ocean. The will to survive takes him to an uncharted island. He manages to survive there for five long years learning to fight and also learns about his father's corruptions and unsavoury business dealings.
He returns to the civilisation as a changed man, determined to make things right. He starts hunting the men and women who were corrupted, wearing the disguise a green hood same as that of his mentor on the island, and arms himself with a bow and arrow. He lives a dual life of a vigilante and the old Oliver Queen and doesn't even let the walls know his secret identity.
9. 'Agents Of S.H.I.E.L.D. - Season 1'
This series features a fictional organisation SHIELD which is unknown and are assigned to take extremely dangerous cases. It keeps a check on people with extraordinary abilities. The series revolves around the character Phil Coulson and his team who are searching for special people with mystical abilities and to secure, recruit or stop the evil ones. All the while Phill searches the answers for the mysterious resurrection of the avenger after dying.
Here comes the twist in the story where a woman Skye comes into play and gets recruited. SHEILD learns about a terrorist organisation HYDRA and also one of their own members as a traitor. They go as far as it would take to stop them.
10. 'Narcos'
This drama is based on the true story of Colombia's most powerful drug cartel and Narco-terrorist Pablo Escobar. It depicts his life of crime with drugs and how he became extremely rich and powerful. Pablo starts his dealings in Columbia and then expands to America. This leads to the DEA getting involved to stop the drug trafficking. So they form a motion to eliminate the Narcos.
Steve Murphy a DEA agent makes up his mind and devotes himself to track Pablo and end his realm. But Pablo keeps getting stronger and stronger and expanding his empire. Finally, it all comes to an end after repeated efforts and joint operations of DEA and Columbian Army.