Now-a-days, Web series platform is the most celebrated entertainment platform. It gives a new exposure to people. With iconic themes and fine actors, it introduces new phase to Indian cinema. Incredible stories, like Mai Click to look into! >> Read More... , Mithya, Suzhal: The Vortex and so on, keeps suspense on edge. Their epic storylines with lots of twists and turns hook the audience eyes on screen. Plots brings new suspense every minute. It makes audience curious
1. The Great Indian Murder
Tigmanshu Dhulia Tigmanshu Dhulia is a super talented and multi-fac >> Read More... directed "The Great Indian Murder", which was one of the most awaited web series. The series roles through many interwoven incidents related to a high-profile murder case. It talks about the evil side of society. In addition, it shows how ambitious people are taking advantage of other people. This political drama is the drama adaptation of "Six Suspects," a novel by Vikas Swarup. Many acclaimed actors like Richa Chadha as DCP Sudha Bharadwaj; 'Scam 1992' famed Pratik Gandhi Prateek Gandhi is a film and theatre actor who mai >> Read More... as Suraj Yadav, who plays the role of CBI officer; Ashutosh Rana A versatile actor, Ashutosh has worked in Indian f >> Read More... portrays Jagganath Rai and many more.
...
"Grahan," airing in Hotstar Special, connects past events with present scenarios excellently. The exceptional characterization of the protagonists makes the series more binge-worthy. This series plays with intense suspense and lots of dilemmas. At first, SP Amrita Singh ( Zoya Hussain Zoya Hussain is an Indian actress/writer/director >> Read More... ) gets trapped in the whirlwind of concealed truths about her father, Gursevak Singh (Pawan Malhotra), and the 1984 anti-Sikh riots in Bokaro, Jharkhand. Then, the shocking discoveries and similarities between the socio-political arenas of 1984 and 2016 made the whole table turn.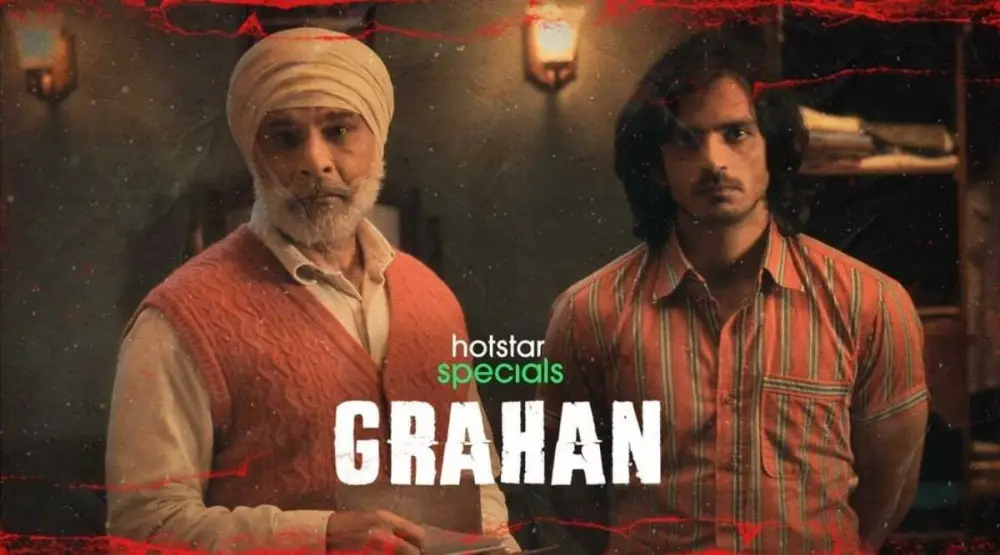 3. Mai
"Mai" is a heart-rending journey of a middle-class mother who goes to any extent to discover her daughter's murderers. The series rolls in the direction of Anshai Lal Anshai lal is an Indian Director who made his debu >> Read More... and Atul Mongia Atul Mongia shot to fame when the movie Love Sex A >> Read More... . This Mystery Thriller runs on the edge of suspense, which turns a simple woman merciless. Excellent actors, including Sakshi Tanwar Sakshi Tanwar is a leading Indian television and f >> Read More... as Sheela Chaudhary, mother of Supriya Chaudhary ( Wamiqa Gabbi Wamiqa Gabbi is an Indian actress and a dancer. Sh >> Read More... ); Raima Sen Raima Sen is a renowned Indian film actress, who m >> Read More... portraying the role of Neelam; Prashant Narayan plays the character of twin brothers, Jawahar and Mohandas Vyas and so on added the charm to the show. Furthermore, the unspoken pain of a mourning mother, burning with the fire of revenge, keeps audiences hooked on the screen.
...
4. Mithya
The psychological Thriller drama "Mithya" has stolen viewers' hearts. The epic dialogues and powerful acting with twists and turns make the series a must-watched dark tale. This six-episode series revolves around numerous unraveled secrets that fully disturb the characters' lives. The story tells how Rhea's (Avantika Dassani) obsession and stubbornness jeopardize the life of her Hindi Literature professor, Juhi Adhikari ( Huma Qureshi Huma Qureshi is a model-turned-actress in Bollywoo >> Read More... ), who accuses her of plagiarism. It is available now on ZEE 5 platform.
...
5. Bestseller
"Bestseller," starring Mithun Chakraborty When we talk about the few legends in the Indian f >> Read More... and Shruti Haasan Shruti Hassan is an Indian film actress born on 28 >> Read More... , adapted from Ravi Subramanian's famous novel of the same name. The eight-episodes Thriller web series revolves around a genius novelist and a budding writer. The tug of war between the novelist to save his career and a film assistant who aims to destroy him takes the story to a new level. Bouncing between truth and lies, past and future, the novelist decides to use the budding writer's story as an escaping tool. Many respected actors, including Mithun Chakraborty, Shruti Haasan as Methu Mathur, Arjun Bajwa plays Tahir Wazir and many more, gave their best in providing life to the character.
...
6. Bloody Brothers
The crime drama "Bloody Brothers" is the Hindi adaptation of 'Guilt,' a British mystery series. It runs for six episodes taking the audience on a ride full of thrill and unforgettable twists. With the completion of each episode, a bunch of new secrets come to the surface. However, the series starts when two brothers, Jaggi ( Jaideep Ahlawat Jaideep Ahlawat is an Indian film actor. He was bo >> Read More... ) and Daljeet (Zeeshan Ayyub), of two different backgrounds, run over an older man while returning home late at night. This accident pushed them into a bloody mess that tests their relationship. Moreover, it also uncovered many lies. Differences in their opinions encourage clashes between brothers that only escalates their problems. Thus, the depiction of the story takes a new route every second.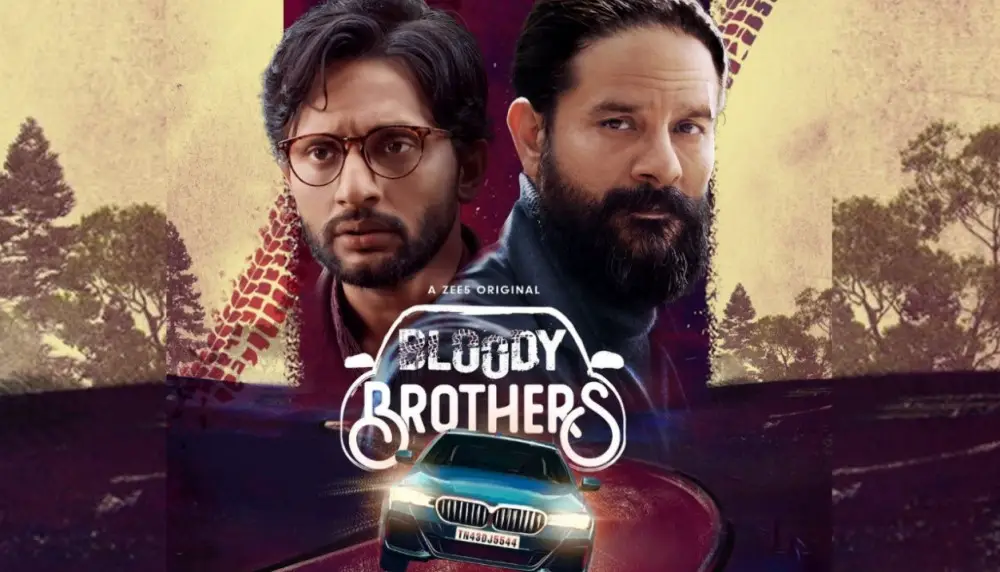 ...
Amazon Prime's legal drama "Guilty Minds" is the fight between ideologies. On the one hand, a young lawyer tries her level best for justice. While on the other hand, the law firm whose main motive is to grab money. This legal clash slowly becomes a clash between two families well-known for practicing law. As the story proceeds, deep-rooted secrets about families will be discovered, giving new angles to the plot. This series of three law friends, Kashaf Quaze, Deepak Rana, and Vandana Kathpalia, shows the Grey side of the law. '13 Mussoorie' credited Shriya Pilgaonkar Shriya Pilgaonkar is the actress, stage level perf >> Read More... , Varun Mitra Varun Mitra is an admired model and Indian actor. >> Read More... of ' Jalebi Click to look into! >> Read More... ', and 'Jaane Tu...Ya Jaane Naa' actress Sugandha Garg Sugandha Garg is famously known as an Actor, Singe >> Read More... leads the storyline of 'Guilty Minds.'
...
8. SHE
Famous Indian film director, producer, actor, and writer and Divya Johry directed "SHE," shows the journey from a timid constable to a powerful undercover officer. She meticulously works toward exposing a paramount drug lord and his underworld gang. The exceptional depiction of women's power will amaze the audience. The protagonist's courage, irrespective of her deteriorating surrounding and personal life, is worth watching. Summing up with two seasons, it is one of the famous Thrilling series on Netflix.
...
9. Suzhal: The Vortex
'Suzhal: The Vortex' is a Tamil crime thriller set in a hypothetical town of Sambaloor set in Nilgiris District, Tamil Nadu. This 8.4-rated series with eight episodes deals with the search for a missing person. In between this investigation, many deep-rooted darkest secrets are behind the famous 'Looting the Grave' festival myth. The series well-crafted the combination of mythical elements with modern-day problems. ' World Famous Lover Click to look into! >> Read More... ' credited actor Aishwarya Rajesh Aishwarya Rajesh, commonly known as Iyshwarya, is >> Read More... and Kathir's acting took it to the next level.
10. Yeh Kaali Kaali Ankhein
"Yeh Kaali Kaali Ankhein" serves the best combination of suspense, thriller, and comedy. The story revolves around three characters: Vikrant Singh Chauhan ( Tahir Raj Bhasin Tahir Raj Bhasin Is an Indian actor. He is a good >> Read More... ), Shikha (Sweta Tripathi), and Purva Awasthi ( Anchal Singh Anchal Singh the young Bollywood actress is relati >> Read More... ). Vikrant is the son of one of the loyal employees of Akhiraj Awasthi, the father of Purva. Since childhood, Purva has been madly in love with Vikrant. Her obsession with getting him made her do many evil deeds. With time, she gets successful in marrying him. However, Vikrant loves Shikha, so he opts for a dark and risky to free from Purva's trap and marry his ladylove.