It's a weekend, and you decide to watch a horror movie with your friends. Your room is all set up, switched off lights, pulled blankets as it gets cold, fetched cushions to cover your eyes during a scary scene, complete silence, brought popcorns and coke to make it less scary. Wait! Did you decide what to watch? If you didn't, we have a list of some terrifying Bollywood movies to watch with your friends.
1. Bhoot 
Starring Vicky Kaushal in the lead role, Bhoot revolves around a deserted haunted ship that lays still on the shore of Juhu Beach. Vicky has played the role of an officer who has to move the abandoned ship.The film is based on an actual event that took place in Mumbai. Directed by Bhanu Pratap Singh Bhanu Pratap Singh is an actor, writer & director, >> Read More... , this film has elements of horror and suspense with scenes that will frighten you.
...
2. 13B: Fear Has A New Address
A little warning for what if your house is also haunted just like apartment 13 in this movie. The spirit in the apartment makes things difficult for Manohar, a role played by R.Madhavan, and his family. It communicates with them through television. This thriller starring other casts like Neetu Chandra Neetu Chandra is a famous actress in South India. >> Read More... , Sachin Khedekar Actor Sachin Khedekar is very much known to Indian >> Read More... , Deepak Dobriyal Deepak Dobriyal is a talented theater and film act >> Read More... , Ravi Babu Ravi Babu (Allari Ravi Babu), is a smart, talented >> Read More... , Murali Sharma, is all set to scare you. The film was made under the direction of Vikram Kumar and is available on Hotstar.
3. Bulbbul
Directed by Anvita Dutt Guptan Anvita Dutt was born on 20th February 1972. She is >> Read More... , Bulbbul is another horror movie on Netflix. It is a story of a child bride married to a much older man and mysterious deaths that occurred in the village. The cast includes Tripti Dimri She is a beautiful actor born on 23 February 1994. >> Read More... , Avinash Tiwary Avinash Tiwary is an Indian actor who was born on >> Read More... , Paoli Dam The Bengali film actress was born on 4th October 1 >> Read More... , Rahul Bose Rahul Bose, who is an actor, director, writer and >> Read More... , and Parambrata Chatterjee Parambrata Chatterjee, born on 27th June 1980, is >> Read More... . The movie keeps you tucked in your couches.
...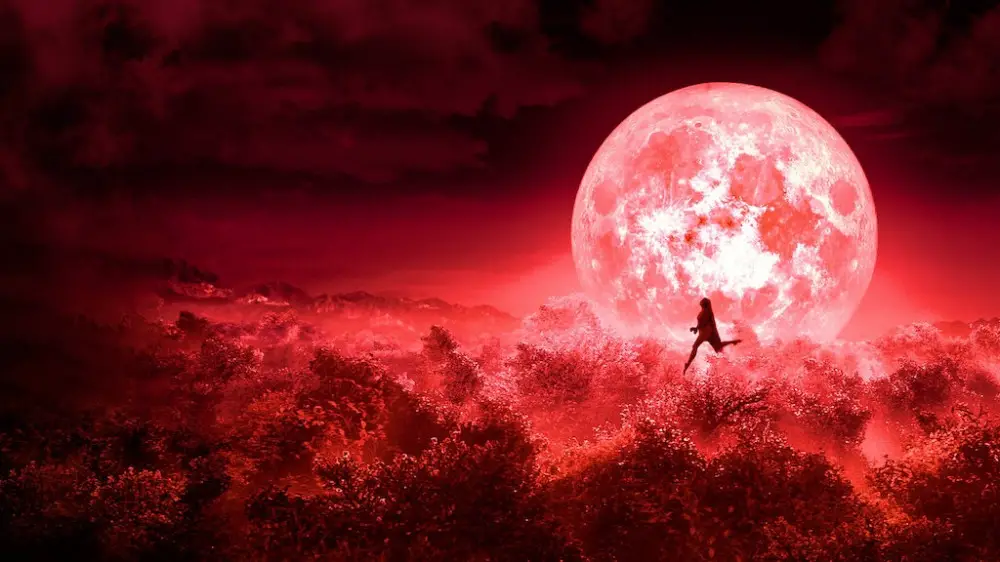 4. Stree
With Rajkummar Rao and Shraddha Kapoor Shraddha Kapoor, born on March 3rd, 1989, is a you >> Read More... in the lead roles, Stree is about a woman's spirit in a small town of Chanderi, who takes men away at night. Also starring Pankaj Tripathi Pankaj Tripathi is an acclaimed Indian film actor >> Read More... , Aparshakti Khurana Aparshakti Khurana was born in Chandigarh to a ver >> Read More... , and Abhishek Banerjee Abhishek Banerjee is a writer and actor in Indian >> Read More... the movie is a must-watch.
...
5. Pizza
Do you believe in supernatural powers? If not, give it a second thought. In the series, a pizza delivery boy who doesn't believe in such existences was forced to face his convictions.Starring Akshay Oberoi, , and Arunoday Singh Arunoday Singh is an Indian film actor. He was bor >> Read More... is another story to binge on Netflix
6. Phoonk
Phoonk is a revenge-based story, directed by Ram Gopal Varma Ram Gopal Varma is a famed Indian film director an >> Read More... . The story starts with Rajiv, an engineer, who was insulted in public and fired from his job, followed by his wife deciding to take revenge. Starring Sudeep, Amruta Khanvilkar Amruta was born on November 23, 1984 in Pune, Maha >> Read More... , Ahsaas Channa Ahsaas Channa is an Indian Actress, Model, Anchor >> Read More... , Kenny Desai Kenny Desai is a character actor in Bollywood, who >> Read More... , Ashwini Kalsekar Ashwini Kalsekar is an Indian actress who is very >> Read More... , and Zakir Hussain Zakir Hussain is a veteran and prominent film and >> Read More... , the film has two sequels.
...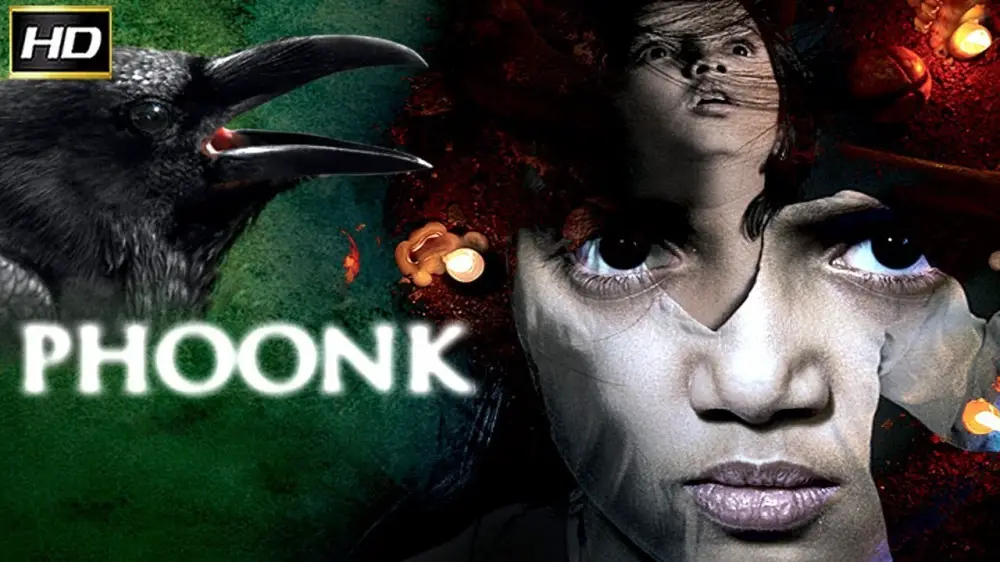 7. Pari
Starring Anushka Sharma as Rukhsana, a woman who is chained up, this horror movie has a deep-rooted mystery. Also starring Parambrata Chatterjee, , Ritabhari Chakraborty Ritabhari Chakraborty Is An Indian Actress Working >> Read More... , Mansi Multani Mansi Multani is one of the big names in the indus >> Read More... this is one of the best movies on the list.
...
8. 1920
1920, directed by Vikram Bhatt Vikram Bhatt (Born 1969) is a prominent film direc >> Read More... is yet another horror film with a perfect blend of scary scenes and background music. The movie shows a love story between Arjun and Lisa. Arjun leaves behind his family and faith for his love. Lisa was possessed by an evil spirit after shifting to a mansion in Palampur. Will Arjun be able to save her? To find this, give it a shot. The film starring Rajneesh Duggal Rajneesh Duggal is a former model and Bollywood ac >> Read More... , Adah Sharma Adah Sharma is an Indian actress and a model. She >> Read More... , , Anjori Alagh Anjori Alagh is a beautiful model, Bollywood actre >> Read More... , is a must-add to your binge list!
...
9. Lupt
Imagine a road trip turning into an eerie nightmare. In this movie, a family experiences bizarre occurrences on their journey. A psychiatrist advises his patient to go on a vacation when he starts seeing things due to insomnia. Starring Javed Jaffrey, Niki Aneja Walia Intro: The veteran actress is popularly known as M >> Read More... , and Vijay Raaz Vijay Raaz (Born: 5th June 1963) is an Indian film >> Read More... , it is a must-watch.
...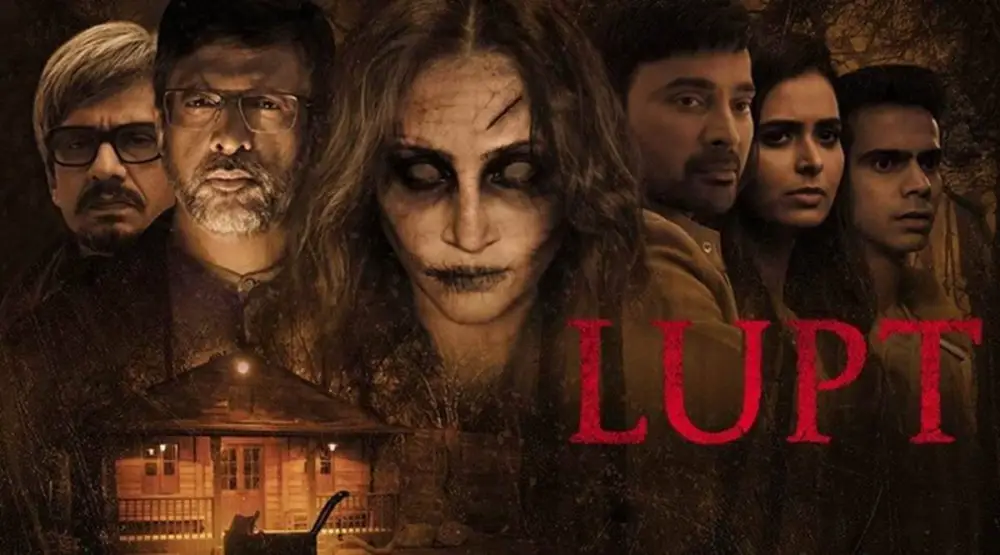 This movie is about seven friends, stuck at a place as their car breaks down in the middle of the night. Starring Saif Ali Khan, Vivek Oberoi Vivek Anand Oberoi's birth was on 3rd Septembe >> Read More... , Nana Patekar Nana Patekar is a popular Indian actor who was bor >> Read More... , Boman Irani Boman Irani is a well known name today in the Bol >> Read More... , Sanjay Kapoor Sanjay Kapoor is a Bollywood actor. He had acted a >> Read More... , Shilpa Shetty A model turned actress, producer, entrepreneur and >> Read More... , Sohail Khan Sohail Khan is an Indian Film Actor. He is also a >> Read More... the movie is a must-watch.