Some stories take you by surprise, for they are like the tip of an iceberg holding much more than you can think. We have listed some of the jaw-dropping series on Hotstar.Sit back if you can for the series given below will make you shift to the edge.
An edgy story of a man charged with a gruesome murder of a girl after one night's stand. Is he the real culprit, or someone has made it looked like that? He wakes up to find a knife in his hand, and the girl is stabbed in the back. Staring, Pankaj Tripathi Pankaj Tripathi is an acclaimed Indian film actor >> Read More... , Vikrant Massey Vikrant Massey, who is a TV actor, was born in Nag >> Read More... , Jackie Shroff Intro: Jackie Shroff is a well known Bollywood act >> Read More... , Anupriya Goenka Anupriya Goenka is an Indian film and television a >> Read More... , Mita Vashisht Mita Vashisht is an Indian television, theatre and >> Read More... , Pankaj Saraswat Pankaj Saraswat is a Mumbai-based film enthusiast >> Read More... , Rucha Inamdar Rucha Inamdar is a young talent in the film indust >> Read More... , Madhurima Roy Madhurima Roy was born and brought up in Kolkata, >> Read More... , the story will raise questions in your mind throughout. Directed by Tigmanshu Dhulia Tigmanshu Dhulia is a super talented and multi-fac >> Read More... and Vishal Furia Bio coming soon... >> Read More... , the series is a must-watch.
...
2. Hostages
A thriller series consisting of two seasons is about the choice a doctor has to make. She has to choose between her family members' safety and assassinating a crucial political person. What will she choose? To find about it, watch Hostages, starring Ronit Roy Ronit Roy (Ronit Bose Roy) was born on 11th Octobe >> Read More... , Tisca Chopra Tisca Zareen Chopra (Nee Arora) is a talented and >> Read More... , Parvin Dabas Parvin Dabas is an Indian actor. He is also named >> Read More... , Aashim Gulati Aashim Gulati is an Indian TV on-screen actor. He >> Read More... , Mohan Kapoor Mohan Kapoor is a famous Indian Bollywood actor wh >> Read More... , and Dalip.
3.
The series directed by Nagesh Kukunoor Nagesh Kukunoor was born in Hyderabad to Kusuma Su >> Read More... is all about the world of politics. The story revolves around the Gaikwad family, where the desire for power wipes off the line between right and wrong. The series starring Atul Kulkarni Atul Kulkarni was born in the year 1965 in Karnata >> Read More... , Priya Bapat Priya Bapat born on 18 September 1986 is an Indian >> Read More... , Sachin Pilgaonkar This Actor received National Award for his perform >> Read More... , Eijaz Khan Eijaz Khan, who is an Indian film cum television a >> Read More... , Siddharth Chandekar Siddharth Chandekar is an Indian movie artist. He >> Read More... , Geethika Tyagi, Rakesh Dubey Bio coming soon... >> Read More... dive into the world of politics by watching City of Dreams.
...
4. Grahan
The series is based on the book Chaurasi, written by Satya Vyas. Grahan splits into eight episodes, full of action, drama, thrill, and love. The story keeps skipping from the past to the present. It portrays two stories- a love story of Manu and Rishi that perishes to anti-Sikh riots, and the second has Amrita Singh Amrita Singh is an Indian film and TV actress. She >> Read More... , an IPS officer, who has to make difficult choices. Directed by Ranjan Chandel The director and the writer who has created a mast >> Read More... , it stars Pavan Malhotra Pavan Malhotra is a famous actor and is seen on te >> Read More... , Zoya Hussain Zoya Hussain is an Indian actress/writer/director >> Read More... , Anshuman Pushkar Bio coming soon... >> Read More... , Wamiqa Gabbi Wamiqa Gabbi is an Indian actress and a dancer. Sh >> Read More... , Teekam Joshi Teekam Joshi is a famous Actor and Director. He wa >> Read More... , and Sahidur Rahman.
...
5. Special Ops
The series is based on the incidents of terrorist attacks that occurred in India. It also portrays the role and work of Indian Intelligence Agencies. Kay Kay Menon Kay Kay Menon or K.K. Menon or Krishan Kumar Menon >> Read More... has played the role of Himmat Singh, who leads the force for the mission in tracking down the mastermind behind the attacks that were displayed in the series. The other casts include Divya Dutta Divya Dutta was born in Mumbai, Maharashtra, India >> Read More... , , Karan Tacker Karan Tacker is an Indian Television actor born on >> Read More... , Vinay Pathak Vinay Pathak is a well known face in the field of >> Read More... , Muzammil Ibrahim Muzamil Ibrahim was born on 25th August 1986 in Ja >> Read More... , and many others.
...
6. Aarya
With elements of drama and crime, Aarya consisting of nine episodes is all set to win your hearts. has played the lead role of Aarya Sareen commendably. She has a happy family, but their happiness was shattered after her husband's mysterious death. She then takes responsibility for her family's pharma company. The other casts of the series are Chandrachur Singh Chandrachur Singh had a very promising start to hi >> Read More... , Sikander Kher, Vikas Kumar Vikas Kumar is an Indian dialogue coach and film a >> Read More... , Manish Chaudhari, Alexx O'Nell, Ankur Bhatia Ankur Bhatia is an actuary-turned-model-turned-act >> Read More... , Panwar, and Joy Sengupta Joy Sengupta is a well-known Indian stage and tele >> Read More... . The series was based on a Spanish series named Penoza by Pieter Bart Korthuis.
...
7. November Story
Starring Tamannaah, G. M. Kumar, Pasupathy M. Namita Krishnamurthy Bio coming soon... >> Read More... , November Story is another crime-based series. The story is about a writer who finds himself at a crime scene. The twist here is that the man had Alzheimer's as a result of which he doesn't remember anything. His daughter has to prove his innocence. Will she be able to? To find more, watch the series directed by Indhra Subramanian.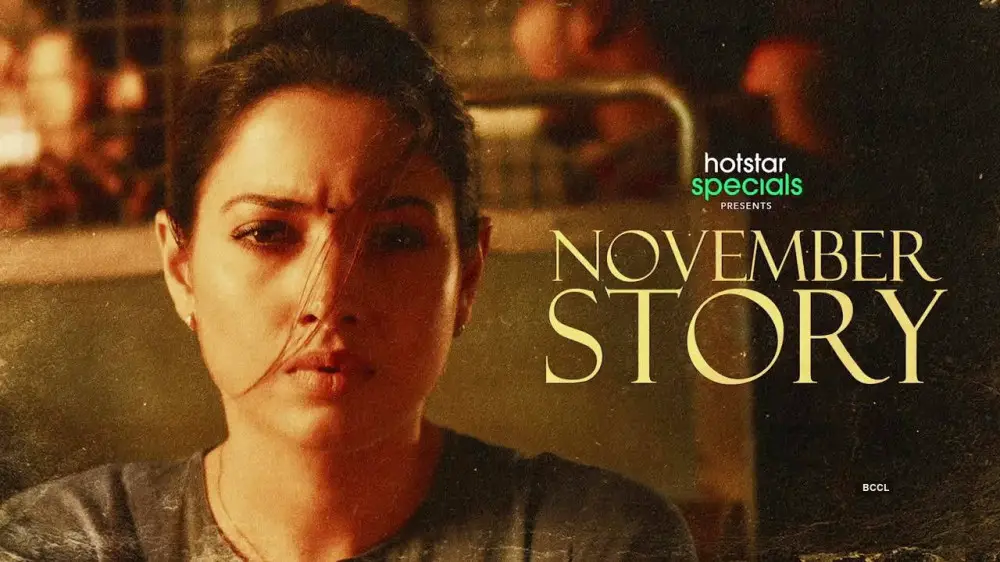 ...
8. The Tattoo Murders
The series holds crime and mysteries within itself. Aditi, a police officer, must arrest a serial killer who leaves a scorpion tattoo on his victims, which is the only clue. Will she be able to catch him? To know more, you must watch the series, with Meera Chopra Meera Chopra is a well-known actress in the South >> Read More... and Tanuj Virwani Think of young and talented Indian actors and the >> Read More... in the lead roles.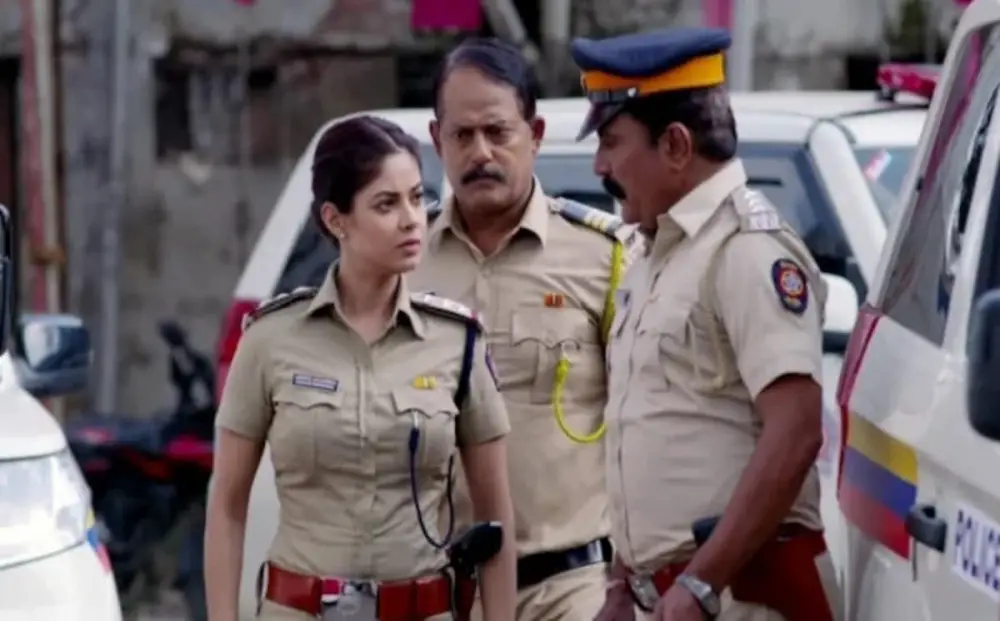 ...
9. 1962: The War In The Hills
The series was inspired by 1962 Sino-Indian. Starring Abhay Deol, Sumeet Vyas Sumeet Vyas is an upcoming actor currently living >> Read More... , Rohan Gandotra Rohan, is like the guy next door, right from the t >> Read More... , Mahie Gill, and Akash Thosar Akash Thosar is an Indian actor working in the Hin >> Read More... in lead roles, the story unfolds the lives of 126 brave Indian soldiers.
10. Ankahi Ansuni
Unraveling horror and mystery, the series is about a young inspector of UP. He is posted to a fictitious and mysterious town, Jhaagi known for crimes that are left unsolved. The series created by Saad Khan Saad Khan is a film director, screenwriter, and an >> Read More... is a must-watch.