The awards considered of utmost importance in the domain of the film industry are called National film awards, which the President of India gives. This award signifies that the movie, artist in a film, or anything related to the entertainment industry has something impressive concerning awareness and appreciation of the various regional cultures across the nation.
1. Best Hindi Film: Chhichhore
Chhichhore has received the award for best Hindi film in the national cinema as it portrays the mindset and problem an individual in his teenage years has to go through due to low academic performance and peer pressure. It teaches how to deal with this mental pressure and move ahead. The director of this movie is Nitesh Tiwari Nitesh Tiwari is an Indian writer and director; he >> Read More... .
...
2. Best Feature Film: Marakkar: Lion Of The Arabian Sea (Malayalam)
The 2021 Indian dramatic historical battle film from 16th-century Marakkar: Lion of the Arabian Sea, titled Marakkar: Arabikadalinte Simham, is directed by Priyadarshan. The movie is based on Kunjali Marakkar, named . This movie's lead role was Mohanlal as Kunjali Marakkar IV, Suniel Shetty Suniel Shetty, a renowned Bollywood actor, was bo >> Read More... as Chandroth Panicker, Siddique as Pattu Marakkar, Mukesh as Dharmoth Panicker, Pranav Mohanlal Naturally, veteran actor Mohanlal, who is the fath >> Read More... as Mammali.
3. Best Actress:
Indian actress and director Kangna Amardeep Ranaut specializes in Hindi-language movies. She is well-known for her work in female-led films. Her performances as the independence fighter Rani of Jhansi in that movie and a kabaddi player in the sports drama film Panga earned her another National Film Award for Best Actress for both her films.
...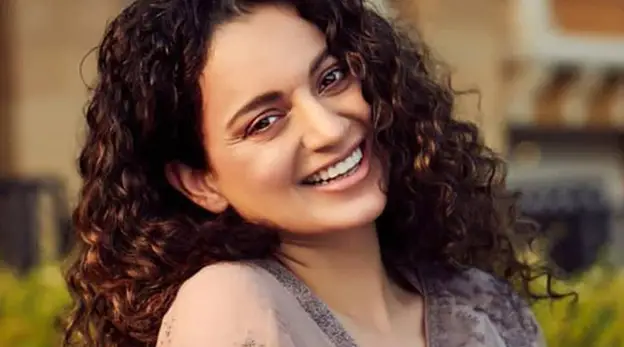 Indian actor Manoj Bajpayee mainly performs in Hindi films, though he has also appeared in Telugu and Tamil films. He has received the honor for the film Bhonsle and Dhanush Asuran as the best male actor, as this film demonstrates cultural peculiarity.
...
5. Best Child Artist: Naga Vishal
Naga Vishal has won the best child artist award in the National film awards for the movie KD. He played the role of Kutty in this movie and showed the character of intelligence, spirit, and spontaneity. He is a 9th-grade student and has made his debut in the film industry through this movie.
...
6. Best Editing: Jersey (Telugu)
Jersey is a movie made in two languages: Telugu and Hindi; where The award for best editing goes to the Telugu version for its excellent typical scene editing and adding a few priceless plots directing scenes which created an effect of amazement and excitement in the mind of viewers.
...
7. Best Choreography: Maharishi (Telugu)
Due to the constant efforts by the choreographer Raju Sundaram Raju Sundaram is an Indian choreographer, actor, a >> Read More... in the movie Maharishi. Among all the songs are Paala Pitta, Idhe Kadha Nee Katha, Phir Shuru, Nuvve Samastham, Padara Padara, Everest Anchuna, Nuvvani Idhi Needani. The movie has won an award for its dance performance in the song Paala Pitta.
...
8. Best Children's Film: Kastoori  
Kastoori is a child-centric movie about a little boy who cleans bathrooms and conducts post-mortems to pay his school fees. He is poor and socially backward, and the film shows his struggle to fulfill his dreams. Teh lead role is doen by Anil Kamble Bio coming soon... >> Read More... , Kunal Pawar, Samarth Sonawane Bio coming soon... >> Read More... , Shravan Upalakar and Vaishali Kendale Bio coming soon... >> Read More... .
...
9. Best Film On Social Issues: Anandi Gopal
The movie Anandi Gopal is based biography of the first Indian woman to receive a medical degree in western medicine, Dr. Anandibai Gopalrao Joshi, in the mid-1850s. The movie shows women's struggle and how Anandibai overcomes it to be educated and help people.
10. Best Direction: Sanjay Puran Singh Chauhan
Sanjay Puran Singh Chauhan has won the award for best director for the film Bahattar Hoorain. He is a director as well as a screenwriter. Apart from the movie Bahattar Hoorain is also recognized for the movie Lahore. And he has also won award Indira Gandhi Award for Best Debut Film of a Director.