This year, 2016, is said to bring exciting movies from Deadpool to Batman V Superman: Dawn of Justice to Kung Fu Panda 3 and so on. Movies release every day, but do they become popular by the end of it? Let's see who hit the top for the most popular feature films in 2016, so far.
The ranking of the films is purely based on ratings.
1. 'Batman V Superman: Dawn of Justice'
Batman fears that the actions of Superman are not checked, he takes on Man of Steel, while the world debates as to what kind of hero they need. Batman V Superman is filmed after the DC Comics and is an action, adventurous, science fiction & fantasy film. It is directed by Zack Snyder. Ben Affleck plays Batman, and Henry Cavill plays Superman.
2. ' Midnight Special'
The film revolves around the father and son who run away from the pursuing government after finding that the child posses special powers. It is an adventurous, drama filled, science fiction & thriller film. It is directed by Jeff Nichols and produced by Sarah Green and Brian Kavanaugh Jones.
3. 'Kung Fu Panda 3'
Po continues his journey of adventures while being awesome. Through his journey, he must face two epically different threats: one is a supernatural threat, and the other is a little close to home. It is an animated movie which is filled with adventure, action, and comedy. This film also shows us the quality of family. It is directed by Alessandro Carloni.
4. ' Eddie The Eagle'
This film is a biography of Eddie Edwards, who is the famous British underdog ski jumper who had won the world at the Winter Olympics (1988). This film involves sports, and it is realistic filled with drama and comedy. It is directed by Dexter Fletcher.
5. ' 10 Cloverfield Lane'
A young woman, meets with an accident is given shelter by two men. She claims that the outside world is affected by a widespread chemical attack. The film is presented in the third person narrative. It is a science fiction and psychological thriller also filled with drama, horror, and mystery. It is directed by Dan Trachtenberg.
6. ' Sausage Party'
This is an animated movie where a sausage is on an adventure, trying to discover and find out the truth about his existence. It is drama filled comedy, film and it is an adult animated film making it 'R' rated. It is directed by Greg Tiernan.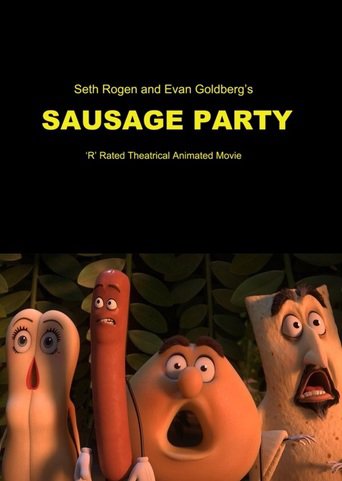 7. ' Everybody Wants Some'
This story is based on period of 1980. The film follows the lives of a group of college baseball players who travel their way through all the responsibilities and freedoms of an unsupervised adulthood. It is a comedy fun-filled film and is directed by Richard Linklater.
8. ' The Jungle Book'
This film revolves around a pack of Wolves, a Bear and a Black Panther, who help raise an orphan boy in the jungle and how this orphan boy helps the jungle from being ruled by the Lion. It is a Disney film which takes us back to our childhood and it teaches us a lesson about family. It a fantasy film filled with adventure and drama and is directed by Jon Favreau.
9. 'Deadpool'
In this film Deadpool (Wade Wilson) is subjected to an unusual experiment that leaves him with accelerated healing and a scarred face. Deadpool then tries to take revenge for what has happened to him. It is a scientific and adventure-filled film along with action and comedy. This film is directed by Tim Miller and the actor behind the superhero Deadpool is Ryan Reynolds.
10. ' Zootopia'
In a city filled with many animals, a small bunny cop, and a red fox con artist is unlikely paired together to uncover a plot which includes the disappearance of civilians in mammalian utopia. It is an animated film that involves crime, comedy and adventure. Just like the other films, it teaches about family and is directed by Byron Howard and Rich Moore.