This crazy artist was born on 26th December 1939 in The Bronx,
New York
. This American record producer, musician, and composer invented 'The Wall of Sound'. He was a guitarist as well as used to play the keys. This man was insane. Gunplay was an evident theme all over his life. His girlfriends declared that when they wanted to leave him, He used to gunpoint at them, and they used to change their minds.
2.
Michael Jackson was also known as 'The King Of Pop' (29th August 1958 – 25th June 2009). He was an American singer, dancer, music composer, actor , as well as a record producer. Jackson named his sons Prince and Blanket. He used to sway his son over the edge of the balcony. That nose, that voice, Permanent makeup were the reasons people used to drool over him.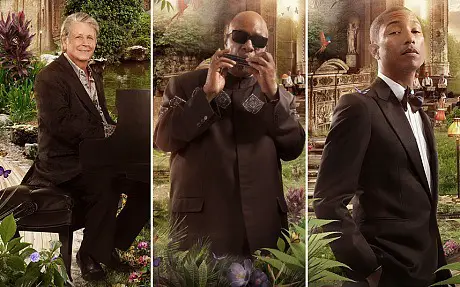 Brian Wilson, an American Musician, was born on June 20th, 1942. He is known for multi-tasking. His father had died by 1973 which got him gloomy, and he spent his time eating and taking cocaine, this shit got serious. Later he was diagnosed with schizoaffective disorder. Because of his strong will power, He recovered and arrived back to his love 'MUSIC'.
4.
Whitney Houston was an American singer, and model. She was a singer with an estimate of 200 million records sold all over the world. There were rumors of her relationship with Bobby Brown and averred drug consumption.She then admitted that she used to consume drugs in an interview with Diane Sawyer. Sadly she couldn't cleanse her addictions, and she died.
Britney Spears, an American vocalist and actress born on 2nds December , 1981. Most of her tracks broke global records. 'Baby one more time' was one of it. Her hard-work has attained many awards like a Grammy Award, Nine Billboard Music Awards, and Lifetime Achievement Award. Billboard also rated Spears as 8the global artist of the decade.
Carey is an American singer, songwriter, and record producer. She has also done a little strip-tease before revealing it. She also confessed to not getting enough slumber and not taking care of her health. Later she was hospitalized for prostration.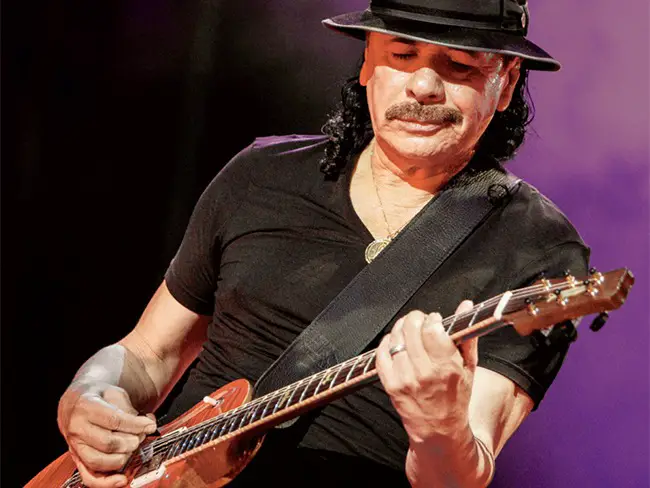 Carlos is a Mexican and American musician who became prominent with his band, Santana. It originated Fusion of Rock and Latin American music. He has also won 3 Latin Grammy Awards. Rolling Stone listed him as the greatest guitarist in the magazine.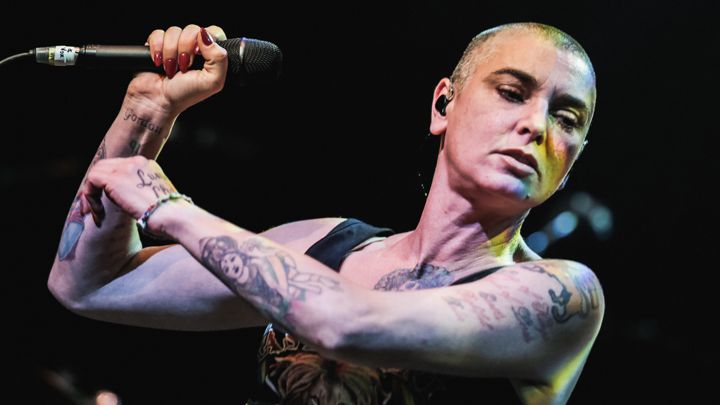 This Irish singer-songwriter shot to fame with her debut album. She also achieved worldwide success in 1990 with her cover 'Nothing Compares 2 U'. 
But…Is Sinead crazy? Or just insurgent with a controversial cause? MAYBE BOTH.She was diagnosed with bipolar disorder. She had attempted suicide on her 33rd birthday. 
W. Axl Rose is an American singer, songwriter, and musician; Lead vocalist of rock band Guns N' Roses. Their first album Appetite for Destruction was a huge hit.The craziest thing about him: After marrying Erin Everly in 1990, He purchased a villa in the Hollywood Hills.
Sylvester Stewart, an American musician, songwriter, and record producer practically invented funk. This insane artist once flew to London from Rotterdam just 10 minutes before to a concert and didn't perform.