Hollywood is filled with plenty of celebrities; we can separate these celebrities into two groups. One is the group that actually worked and got famous while the other group consists of celebrities who became famous without any reason. So here are 10 celebrities you don't have a clue why they are famous.
She was first heard about when she appeared on the controversial MTV show, 16 and Pregnant, and later she was seen in a show called Teen Moms. She has an album of her own called 'My Teenage Dreams Ended.' She has a sex tape made and has a TV special show called 'Being Farrah'. 
Snooki was first known because of a popular reality TV show called 'Jersey Show' and just because she is a party animal she is well-known for partying hard. She later had her own TV reality show along with her co-star in Jersey Show, the reality show was called 'Snooki & Jwoww. Now, she is taking care of her kids but she will always be called as the one who became famous only because she knew how to party.
Only because her family is super rich she became famous. The founder of Hilton Hotels is Paris's great-grand dad. Not only money got Paris famous but also her sex-tape. This tape was leaked in 2003 with Rick Salomon, who was her boyfriend at that time.
She is one of the people who's always surrounded by the media but we are not sure why, maybe it was because she was
Kanye West
's ex-girlfriend. After the break up with Kanye West she began dating Wiz Khalifa and got married to him. Now they have a son but the couple has separated.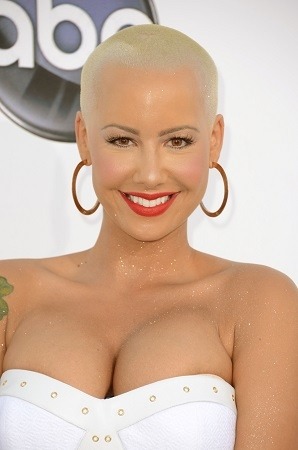 She came on Bravo's reality show called 'The Real Housewives of New Jersey'. Before the breaking news headline of her having legal troubles, she was already very popular within her cast in the reality show.
Tila is a television personality, singer, and model but she is mostly known for the way she parties hard and for posing naked in magazines. When she was 19-years-old she had posed nude for Playboy and that's when everyone came to know about her.
Her mother Sarah Palin was a candidate for the Republican Party, who was standing for Vice President when Bristol was 18-year-old, Bristol announced that she was pregnant bringing all the media focus on her. Her mother lost the elections and she went on to use the fame by participating in Dancing with the Stars. 
Heidi became known because she became friends with Lauren Conrad on a reality show called The Hills. She married her co-star Spencer Pratt. The on-off relationship between the couple brought an end to the friendship of Lauren and Heidi.
The reason he became famous is because he married the pop star
Britney Spears
in 2004. Before marrying Britney he was not known. He was just a dreamer who was a back dancer. He came in a reality show with Britney. After some time she filled a divorce and now they are living separately.
She was first known because of being best friends with the rich Paris Hilton. She also had a sex-tape which was accidently released with Ray J. After this she has become so popular along with her family and is appearing on shows, headlines, and so on. She is now the wife of Kanye West.