Books are known to do wonders in the lives of those who read them. They do not just give the author the power to create, they also give him/her the power to open up new horizons for the readers. So many books written by Indian have such fantastic narrative style and substantial stories that are much better than stories like Twilight, that have been made into films, that it makes one wonder why the Indian directors are not taking up more of Indian novels and making films out of them. It will definitely add depth to their films as the script will be unique and unmatched, and with suitable casting, they can blow the box office with their success. Here are 20 such novels that when converted to films can do wonders.
1. 'Not Only The Things That Have Happened' by Mridula Koshy
...
The novel is a striking piece of art, where a woman who loses her son struggles for her story, while the son struggles for the story of his past. Without her story, the woman, on her deathbed, struggles to die, while the son, without his story, struggles to live. The story occurs in a time period of 36 hours, and shifts between different places, different time periods and characters.
2. 'Cuckold' by Kiran Nagarkar
...
Kiran's third novel is set in Mewar, a Rajput kingdom in the 17th century. Maharaj Kumar is a fictional character who is loosely based on the life of Thakur Bhojraj. It shows the struggle of the king who labours to win his wife's affections. All this while, war tears the world around them.
3. 'A House For Mr. Biswas' by V. S. Naipaul
...
Naipaul had been writing long before this novel, but this brought him worldwide acclaim like never before. A postcolonial outlook to a colonial world that no longer exists and elements drawn from his own father's life lent the book a distinct flavor. The book is so legendary that it has been ranked 72 among 100 best books of the previous century by Modern Library.
4. 'The Shadow Lines' by Amitav Ghosh Born in Kolkata, the capital of West Bengal, in In >> Read More...
...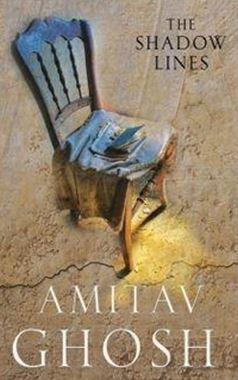 Sahitya Akademi Award is a big deal for any Indian, and this Indian award for his novel in which he explores how events and time unfold, how lines can be used to draw in people and separate them. It is hardly a story, it is a combined narrative of many memories that are webbed together to form a unique tale.
...
5. 'The Chronicles of a Corpse Bearer' by Cyrus Mistry
...
This novel is based on true incidents, and the intensity of it needs to be spread in the world. Mumbai hides an invisible community of Parsi corpse bearers who are a taboo in themselves. However, what happens when a Parsi priest's son falls for a corpse bearer's daughter, a battle they never thought possible must be fought.
6. 'God's Little Soldier' by Kiran Nagarkar
...
Zia happens to believe that he is the chosen one. His belief sustains through all the faiths and garbs he switches to. The man is intelligent academically, being an expert when it came to stock market, mathematics and other similar things. But he is also willing to die for what he believes in, and is ready to kill at the same time.
7. 'Serious Men' by Manu Joseph Bio coming soon... >> Read More...
The novel touches sensitive issues in the country, where the author talks about poverty in the slums of Mumbai, about illicit affairs, about soap opera addictions. Joseph presents his humour mingled in these issues as he talks about men's ambitions and insatiable ego, along with presenting love and its ability to touch hearts.
8. 'The Lost Flamingoes of Bombay' by Siddharth Dhanvant Shanghvi
The story explores the life of Karan Seth, who enters Mumbai and forms allies. But all of their lives are torn to pieces as a tragedy strikes and changes their view of life forever. It meditates on what a betrayal can cause and what powers of redemption true friendship possesses.
9. 'The God of Small Things' by Arundhati Roy Arundhati is a multi-faceted Indian personality. S >> Read More...
The first ever novel by Arundhati Roy, it explores the effects of little things and how it can entirely alter lives. The winner of the 1997 Booker Prize, it is Arundhati Roy's only novel and took a total of four years to come in its present form. Arundhati had received 500,000 pounds for the book in advance and 21 different countries bought the rights of the book.
10. 'A Fine Balance' by
The book is set during emergency, which is counted among the blackest time periods in the history of the country. Ishvar Darji, Dina Dalal, Maneck Kohlah and Omprakash Darji are four characters from different backgrounds who develop an unexpected bond between each other. The book won many awards, like the Giller Prize in 1995 and was shortlisted for many more, like the Booker Prize.
11. 'The Inheritance of Loss' by Kiran Desai Kiran Desai was born in Chandigarh, the capital of >> Read More...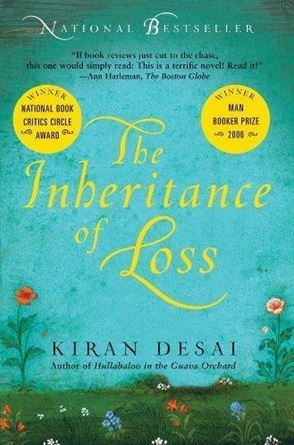 The winner of the Man Booker Prize among many others, Kiran Desai gave this book her seven years. The book explores many themes, like diaspora, migration, life between two different worlds and struggling between present and past. The narration switches between Biju, an illegal immigrant in America and Sai, a girl living with her maternal grandfather.
12. 'Interpreter of Maladies' by Jhumpa Lahiri
Any Indian who shifts to America is bound to be victim of diaspora. The book deals with such people who are confused between their life as Indians and as Indian Americans. The book went on to win many honours, like being included in Oprah Winfrey's top 10 books, Best Debut of the Year by the New Yorker's and many more.
13. 'An Obedient Father' by Akhil Sharma
Winner of the Whiting Writer's and Hemingway Foundation/PEN Award in 2001, the book deals with an extremely controversial subject matter. Rajiv Gandhi, the former Indian Prime Minister was assassinated and the wound never gets old. The story deals with the life of a loathsome and corrupt man, living in a slum in New Delhi during this time.
14. 'The Sleepwalker's Guide to Dancing' by Mira Jacob
Jacob talks about a family that is struggling to keep pace with its past and its future. There is India in it, there is New Mexico and there is Seattle. The book talks about the consequences of what is a harmless decision of cutting short a visit. A few years later he must deal with his dead relatives and it is Amina who can help.
15. 'A Matter of Rats' by Amitava Kumar
Amitava is a professor at Vassar College and teaches English. Originally, he is from Bihar and his book is also set there, and its tagline is 'A short biography of Patna'. In the film we see a lot of things, there is concern and there is despair, because his parents still live there. It is an insider's view of the Bihar that has been scorned by other Western writers.
16. 'The Death of Vishnu' by Manil Suri
Awarded and nominated for many awards, the book deals with a man in Mumbai who is slowly dying in his apartment. It also deals with the lives of the other residents in the building. It was among the best philosophical novel in 2000s and presents a great opportunity to be made into a film.
17. 'Our Moon Has Blood Clots' by Rahul Pandita
The book Our Moon Has Blood Clots is a significant book by Pandita that deals with Kashmiri Pandits and their flight from the valley. It is more of a memoir, as Pandita himself had been exiled from his home town, Kashmir, and deals with refugee camps, the aftermath and it is also portrayed with such sensitivity, that the country needs to see it.
18. 'The Art Of Choosing' by Sheena Iyengar
Sheena Iyengar puts before us some important questions about choice. Why is it that we want to choose? What fuels our choices/ what influences our choices?
19. 'An Area Of Darkness' by V. S. Naipaul
To hope that this novel will ever be made into a film is far-fetched, as the book itself was banned, because the government believed that it portrayed India in a negative light. However, it is a deeply personal and mostly anecdotal account of the author, who travels the country in the sixties and is disillusioned during his travels.
20. ' Jasmine Click to look into! >> Read More... ' by Bharati Mukherjee
The novel is set in America and focuses on a woman who struggles to adjust there and embrace the new lifestyle. In the process of trying to survive and bring some order in her life, the woman goes ahead and modifies her identity many times. Every time she changes her identity, she lives with a new name, and every name has its own significance as it points towards something big in her life.