There's something about music that connects all and music videos are even more involving. Here are a few great videos of very attractive and addictive songs.
Demons (Imagine Dragons)

                           
The song is so meaningful it gives you goose bumps. It is related to the fact that we all have our demons and suffer from our problems on a daily basis and about just how scared we are. The video also features people with different stories and personal issues since the idea behind this song is to promote people to push through their struggles.
...
Fix You (Coldplay)

                              
Although this song was filmed before the London bombings occurred in 2005, this audience-friendly song was mainly made as a tribute to the bombings. During the ending of the video, the lead singer thanks the audience featured for their love and support.
Titanium ( David Guetta Having always dreamt of a world where dance music >> Read More... ft. Sia)
...

                        
This video to this song is a mysterious one and is careful not to answer all your queries. It features a boy having supernatural powers in a suburban setting, where people seem to be afraid of him. The song is an influential one about inner strength and not letting anyone bring you down.
Blame It On Me ( George Ezra Singer and songwriter George Ezra Barnett, famousl >> Read More... )
...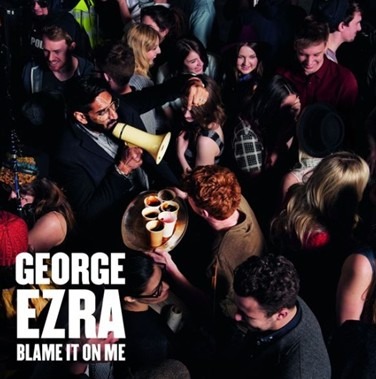 This is the kind of song you had wanted to watch and listen to on a rough day. The music video is also based on the same idea. Ezra is surely not having a great day and  he is even defecated on by a bird. The mishaps of the video are sure to make you feel better about your rough day.
Yellow (Coldplay)

                                
The music video for this song is a rather minimalistic one in which the lead vocalist of the band, Chris Martin Chris Martin is an English singer, songwriter, mus >> Read More... , is just seen walking along the beach with visuals suggesting it has just rained. The inspiration behind this one is an odd one too because it is based upon a ''just amazing'' sight of some lights and clearly visible stars in the night sky.
...
I Bet My Life (Imagine Dragons)

                             
This song, according to lead singer Dan Reynolds Dan Reynolds was born in Las Vega, the United Stat >> Read More... , is a beautiful celebration of the bond he still holds on to with his parents even though it has been strained and difficult. The video to this song is a must watch since it is a mix of various emotions that seep in after watching it.
...
Part Of Me ( Katy Perry Katy Perry was born to pastor parents Maurice Huds >> Read More... )

                             
In this video, Katy is seen acting strong post-breakup and even joins the Marine Corps to redirect her rage and frustration in a positive direction. The song is supposedly aimed at making women feel complete after breakups because they're strong enough to do anything they put their mind into.
...
Talk Me Down ( Troye Sivan Troye Sivan is an actor, a singer, and a songwrite >> Read More... )

                               
Troye Sivan is the new upcoming artist from the Youtuber community in the field of music. The song touches the area which is less talked about: homophobia. The video portrays a boy, who is apparently Sivan's love, who kills himself after his father's funeral because of suffering years from homophobia.
...
High Hopes (Kodaline)

                                    
The song has featured in the trailer of the film Love, Rosie and had reached number 1 on the Irish Singles Chart. The video features a depressed man who is ready to kill himself since he has lost all hopes but through a turn of events, falls in love with a woman who is seen in a white dress since she presumably left some guy at the altar.
Take Me To Church (Hozier)

                                    
This soulful song has such an innocent meaning that it gets you hooked. It was made to promote same-sex relationships as it features two gay men who face a violent backlash when the community they live in get to know about their sexuality.