The reflection of one's ideas on their environment can be filmed. In addition to being able to amuse us, movies may also instruct and change a culture. In reality, it offers a reprieve and a window for a better time. Additionally, it offers us a means of escaping and finding comfort from our suffering.
1. Aamis (Ravening)
Bhaskar Hazarika Bio coming soon... >> Read More... wrote and directed Aamis, a 2019 feature film in Indian Assamese. The movie's principal actors are debutantes Lima Das Bio coming soon... >> Read More... and Arghadeep Baruah Arghadeep Baruah is an actor born on January 1, 19 >> Read More... , with Neetali Das Bio coming soon... >> Read More... , Sagar Saurabh, and Manash K Das assisting. A younger man and a lonely married woman who both enjoy strange meals become friends. Their relationship starts to deteriorate as their outings become riskier.
...
2. Mission China
Mission China a 2017 action drama film in the Assamese language produced by Garima Saikia Garg and Zubeen Garg Zubeen Garg or Zubeen Borthakur aka Goldie was bor >> Read More... under the name "Eye Creation Productions." Directed by Zubeen Garg. In addition to Sattyakee D'com Bhuyan, Siddhartha Goswami, Yankee Parashar, Parthasarathi Mahanta, Pabitra Rabha Pabitra Rabha is an established theatre personalit >> Read More... , Bibhuti Bhushan Hazarika, Tridib Lahon Bio coming soon... >> Read More... , Nabadweep Borgohain, Ragini Parashar, and Bhashwati Bharati playing supporting roles, the movie also stars Zubeen Garg and Deeplina Deka DeeplinaDeka is an Indian actress who has predomin >> Read More... as the lead actors. The movie's storyline and screenplay were both written by Zubeen.
3. Guwahati Diaries
"Guwahati Diaries" is a collection of short stories about people in Guwahati looking for love and happiness. The fundamental premise of the movie is trying to make it big in a busy city. This movie primarily examines the dark side of lust, ambition, and power.
...
4. Fisaa
It shows the odd human mind and its games of love, deceit, and inhumanity. Fisaa is a complex murder that leads to complicated occurrences involving a police officer, a crime journalist, and some stories which have some connection to the fish or fishing industry.
...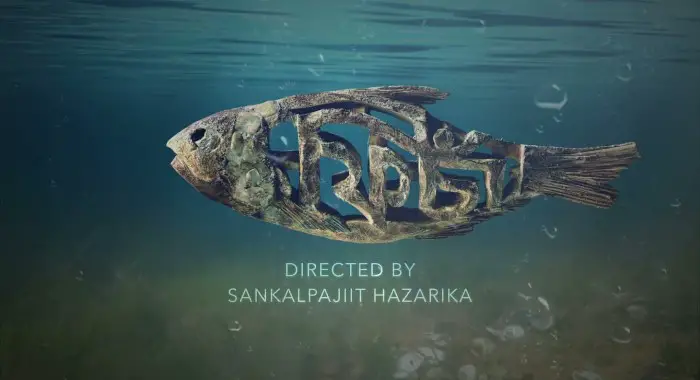 5. Kanchanjangha
Anirban is a young, ambitious rebel who battles against the establishment and society. Additionally, it brings up the APSC fraud, which has allegedly been going on for years in Assam and for which severe measures were taken against the perpetrators in 2017.
...
6. Suspended Inspector Boro
Inspector Boro is a dependable, no-nonsense police officer with a strong background in martial arts who is suspended after beating up a powerful gang of smugglers. He is asked by the Superintendent of Police to covertly find Sabrina Rai, who has been missing for four days. He discovers throughout his investigation that she had been transferred from her hamlet to Guwahati city under the pretense of receiving hospitality training. Inspector Boro discovers that she is absent from her hostel and that her phone is off while trying to find her. Then he travels to Guwahati where he kicks and punches his way to the unsettling truth: Sabrina might have been involved in a trafficking ring headed by a dishonest police officer.
...
7. Shinyor
Journalist Priya resides in Guwahati with her family. She is lured into a sinister world while covering crime tales involving women for her first assignment, and now she must flee.
...
8. The Underworld
In the 2018 Indian action thriller The Underworld, Parineeta Borthakur Parineeta Borthakur is an Assamese actress, who ha >> Read More... and Zubeen Garg play the main characters. In addition to Rajesh Jashpal, the movie also stars Biju Phukan Biju was born on 18th February 1947 is an Assamese >> Read More... , Nipon Goswami Nipon Goswami is an Indian actor and also a theatr >> Read More... , Pabitra Rabha, Diganta Hazarika Diganta Hazarika is an Assamese handsome actor cum >> Read More... , Utpal Das Bio coming soon... >> Read More... , and Baharul Islam Bio coming soon... >> Read More... . It was directed by S J Studio & Entertainment Pvt. Ltd. and Raga Films.
...
9. Dr. Bezbarua
The first thriller in the Assamese language, Dr. Bezbarua was released in 1969 and was directed by Brajen Barua and made by Rangghar Cine Productions. The movie came out on November 7th, 1969. It signaled the start of the Assamese film industry's so-called commercial movies' success. Additionally, it was the first time that shooting was conducted in both indoor and outdoor settings simultaneously in Assam.
For eight people, a peaceful vacation turns into a horrifying turning point when they become stranded in the woods and are pursued by bizarre, terrible, and unheard-of forces. It centers on their fight to survive in every way they can.