These directors have made essential contributions to the growth and success of the Assamese film industry. Assam, located in northeastern India, has a vibrant film industry with a rich cultural heritage. Over the years, many talented directors have emerged from this region and have significantly contributed to Indian cinema. These directors, among many others, have played a crucial role in putting Assam cinema on the map and showcasing the region's rich cultural diversity to the world. A new generation of directors has emerged in Assam in the past few years. These directors are helping Assamese cinema grow and bring new ideas and stories to the screen.
1. Jyoti Prasad Agarwal
Assamese playwright, composer, poet, writer, and director was considered an Assamese playwright, composer, poet, writer, and director. He was lovingly called the Assamese Rupkonwar for his creative vision and production. He began Assamese filmmaking with the 1935 movie Joymoti. Silpi Divas (Artists' Day) honors his death on January 17. Jyoti Prasad Agarwala started writing at 14 years of age. He authored "Sonit-Konwari" then. He wrote short stories in college. Jyoti Prasad mastered child psychology. He authored several children's stories. He wrote plays such as Lobhita, Karengar Ligiri, and Rupalim. Even now, Assamese theater productions of his plays continue. 
...
Famous Assamese filmmaker Jahnu Barua is born in Sibsagar, Assam. He directed Baibhab and Halodhia Choraye Baodhan Khai. On October 17, 1952, his parents, Gunabati and Debeswar Barua, raised him and his seven brothers and three sisters. Barua graduated from B. Barooah College in Guwahati after studying film direction at FTII, Pune. Then he married director Gayatri Barua. He has judged many national and international film festivals. The President of India gave Jahnu Barua the PADMA SHRI in 2003, the Kamal Kumari National Award for Culture in 2004, the National Film Awards The National Film Awards gets presented every year >> Read More... in 2003, and the Bhupen Hazarika National Award in 2012. He got the Getz Global Peace Prize, Kodak Vision Award, and International Fipresci Award.
Munin Barua is a veteran filmmaker who has directed over 50 films. Barua was born in 1946 in Golaghat, Assam, near Khumtai. His late father, Hemendra Nath Barua, was Khumtai Mouzadar, and his mother, Latika Barua, was a member of that administrative body. Among his siblings, he was the youngest. Munin Barua is a veteran filmmaker who has directed over 50 films. Pita-Putro, Prabhati Pokhir Gaan, Hiya Diya Niya, Daag, Nayak, and Bidhata are some of his most well-known films. Barua pioneered Assamese film outside the state and India, especially in areas where other industries had previously ruled. His 2000 Assamese "blockbuster smash" Hiya Diya Niya revitalized the industry. Another of his works, Dinabandhu, won the Best Feature Film in the Assamese category at the 2005 National Film Awards. On April 7, 2018, he died away in Guwahati.
...
An Assamese filmmaker who studied philosophy at Guwahati University, expanding her cultural linkages beyond her rural library and festivals. She writes short stories about ethnic groups, indigenous communities, and women's issues but believes films must be profitable. Borah judged the Indian Panorama, IFFI 2007, the 10th MAMI International Film Festival 2008, the 3rd Eye 7th Asian Film Festival Mumbai 2008, and the 55th National Film Awards for 2007 (Feature Films) in Delhi in 2009. She received the Gollapudi Srinivas Prize, Best Film in Asia at the 6th Dhaka International Film Festival, the Assam State Cinema Award, and the Audience Award at the Dhaka International Film Festival.
...
5. Santwana Bordoloi
Santwana Bordoloi is an Assamese director, actor, radio personality, and pediatrician. Both of her directorial efforts, Adajya (1996) and Maj Rati Keteki (2017) were nominated for a National Award for Best Assamese Feature Film. Santwana Bordoloi began her career as an actress. Tejaal Ghora, a popular TV series, starred her. is a popular director. The latest movies that Santwana Bardoloi has directed are Adajya and Maj Rati Keteki. Her reviewers were able to label her a "one-film wonder" due to the two-decade gap between her pictures. But, in 2017, she released Maj Rati Keteki, which won Best Assamese Feature Film at the 2017 National Awards. Adil Hussain Adil Hussain is a prominent Indian television, fi >> Read More... earned the Nargis Dutta Award - Special Mention (feature film) at the 64th National Film Awards for his performance in this film.
...
Assamese filmmaker Rima Das directs, produces, and writes. She was born on December 1, 1982, in Chhaygaon, Assam, India. Before filmmaking, she attended Cotton College and Guwahati University. Das directed "Man with the Binoculars" in 2016. Her movie "Village Rockstars" (2017), which premiered at the Toronto International Film Festival, earned the National Film Award for Best Feature Film in 2018. "Bulbul Can Sing" (2018) won Best Indian Feature at the 2018 Mumbai Film Festival. Das is also a trained classical singer and has composed music for her films. Das' films highlight Assam's culture and distinct storytelling. She also speaks up against women's issues in the film industry.
...
Bidyut Kotoky is a filmmaker known for his films like "As the River Flows" and "Xhoixobote Dhemalite." Bidyut Kotoky is known for Rainbow Fields (2018), Ekhon Nedekha Nodir Xhipare (2012) and Guns and Guitars: A Musical Travelogue (2016). Bidyut Kotoky is an Assamese and Hindi film director, producer, and screenwriter. He studied film direction at the Film and Television Institute of India (FTII) in Pune after being born in Jorhat, Assam. In 2012, Kotoky directed "As the River Flows," an Assamese film that received multiple accolades. "Xhoixobote Dhemalite" (Rainbow fields) (2018), about the Assam Movement, earned the Best Film Award at the 2018 International Film Festival in Los Angeles. Kotoky's films generally address social and political themes, and he has supported Northeast Indians' challenges and goals.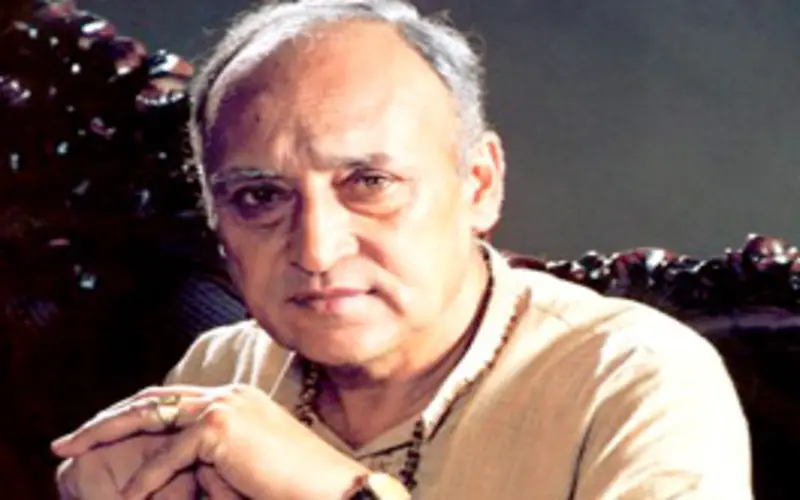 ...
Bhaskar Hazarika is an Assamese filmmaker, screenwriter, and producer. His birthplace is Jorhat, Assam, India. "Kothanodi" (2015), "Aamis" (2019), and "Emuthi Puthi." After graduating in computer science from the Indian Institute of Technology, Guwahati, Hazarika became a filmmaker. He directed "Kothanodi" after working as an assistant director on several films and TV shows. Assamese folklore film "Kothanodi" won various honors in Indian and international film festivals. "Aamis," Hazarika is also a writer who has written about film criticism and sociopolitical issues for many magazines. His distinctive storytelling and visual approach make him one of India's most promising new directors.
...
1989 marked the beginning of Bora's career as an actor. Jatin Bora is a well-known name in the Assamese cinema industry, where he works as an actor and director of films. On April 25, 1970, he was born in Nagaon, Assam, India. As an actor, he has appeared in more than one hundred films and directed numerous films. This has made him one of the most well-known and successful performers in the Assamese film industry. His movies include "Adhinayak" (2017), "Ratnakar" (2019), Brood (2004) and Hiya Diya Hiya (2000). In 2002, he tied the knot with Navanita Sharma Bora and is currently carrying on with his career as an actor and director.
Biswajeet was born to Purna Chandra Bora and Monju Bora in No. 1 Senchowa, Golaghat, Assam, India. He began acting in amateur plays at 16—martial arts black belt in 1999. At the renowned 13th Bengaluru International Film Festival 2022, God on the Balcony won First Best Film in the Asian Cinema Category. His awards include "Best Director" in the "26th Kolkata International Film Festival 2021" National Competition Section: Competition on Indian Languages, "Best Director" in the "26th Kolkata International Film Festival 2021" National Competition Section: Competition on Indian Languages, " Aisa Yeh Jahaan Click to look into! >> Read More... " won "Best Feature Film 2017" at the 4th Arunachal Film Festival. At the prestigious "INTERNATIONAL FILM AWARDS FOR ENVIRONMENT, HEALTH & CULTURE 2015" Indonesia, "Aisa Yah Jahaan" won the "International Award of Excellence 2015."