Lok Sabha elections are being held in Tamilnadu and it is the second phase out of seven phases. The celebs cast their vote in their respective booths amidst the public. Here are some celebs who cast their vote and posed for the lens.
Regina Cassandra poses after voting.
" A R Murugadoss," the " Darbar" director cast his vote
" Sathyaraj" cast his vote along with his wife Maheshwari.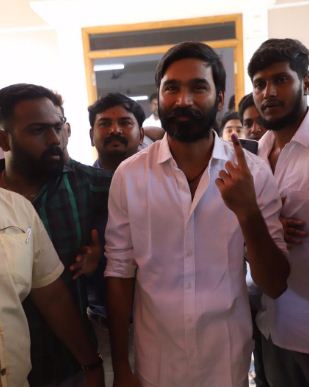 " Dhanush," the actor cum director cast his vote.
Chinmayi Sripaada cast her vote.
" Prem" and his family...
" Devayani" and " Rajakumaran" cast their vote today.
Nadigar Sangam President " Nassar" cast his vote.