One always finds mystery amusing in life, the thrill of a search and an adventure are what peaks a person's interests. Be it a psycho thriller or ghost story, everyone is sure drawn to such movies for entertainment. Tollywood had its fair share of such fascinating films. Here is a list of ten such intriguing movies.
1. 'Anasuya':
...
Anasuya is a 2007 Telugu Thriller which set pretty good standards for a thriller movie, in fact, it was successful enough to get a remake in Kannada with the name Anu. The film got a lot of recognition for the creepy villain and the quirky plot.
2. "A Film By Aravind":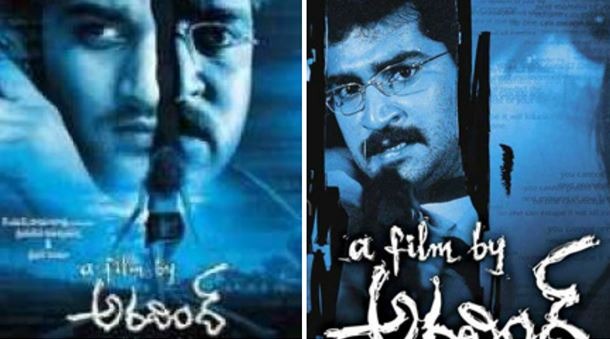 ...
The 2005 mystery thriller got everyone at the edge of their seats, the story revolves around two friends Rishi and Aravind as they struggle for fame in the film industry. On route to a vacation, Aravind realises that the script he read was turning into reality and now needs to stop the chain of events to save his friend.
3. 'Amaravati':
...
Amaravati added to one of " Ravi Babu Ravi Babu (Allari Ravi Babu), is a smart, talented >> Read More... "s Thriller success collection. The movie keeps its enigma preserved, and the twist is well placed in the movie with a good and solid back story which is also a bit psychotic.
4. ' Mayuri Click to look into! >> Read More... ':
...
Originally Mayuri is a Tamil movie named ' Maya Click to look into! >> Read More... ' and was dubbed to Telugu by the title Mayuri and was one of the best horror movies of the recent times to excite the audience. The plot twist and the cinematography are much appreciated.
...
5. ' Pizza Click to look into! >> Read More... ':
...
The 2012 supernatural horror movie is a dubbed version of the Tamil movie with the same name. It was a huge success for the director debutant Karthik Subbaraj Karthik Subbaraj is a Tamil director. He lives in >> Read More... ; the script play is both humorous and eerie.
6. ' Arundhati Arundhati is a supernatural show which gets aired >> Read More... ':
...
Arundhati is one of those movies which have been embedded into our minds, with those ethnic locations and clothing, visuals and dialogue delivery were splendid. The movie has elements of horror as well as empowering women.
7. ' Chandramukhi Chandramukhi was a super hit serial which was tele >> Read More... ':
Chandramukhi is a remake of 'Manichitrathazhu', a Malayalam movie. It went on to inspire the story to be remade in many other languages. The movie revolves around the protagonist who is a psychologist; he goes on to help his friend's wife who has been effected by myths.
8. Marri Chettu:
Marri Chettu is a 2004 Horror film by Ram Gopal Varma Ram Gopal Varma is a famed Indian film director an >> Read More... , the movie stars , a troubled mother who has suspicions on an old tree near their house and finds it to be haunted later on.
9. One – Nenokadine:
This ' Mahesh Babu Born on 9 August 1975 in Chennai, Mahesh Ghattaman >> Read More... ' starrer did not earn well at the box office but definitely broke the stereotype in movies with a thriller with no bloopers and a story line that swiftly changes the mood of the cinema. The hero finds himself fighting to know the difference between reality and hallucinations.
10. Prema Katha Chitram: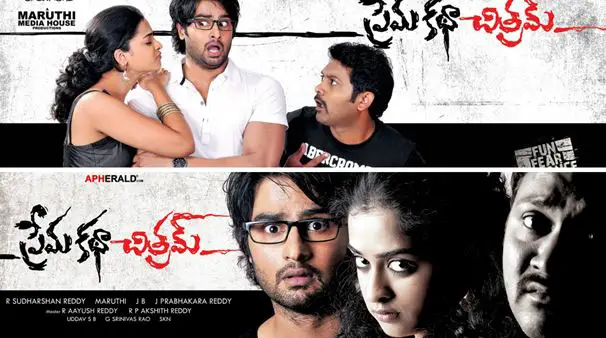 Prema Katha Chitram is a horror comedy movie which brought a new genre of movies to Tollywood and got good reviews at the box office. The cast is new and refreshing with a good story line and humour that tickles our bone.