Without the fundamental players, a film can be shallow and boring. Supporting actors play these roles. They are not, however, accorded the same reverence or praise as the lead actors. Here is the list of Top 10 Supporting artists in Tollywood.
1. Brahmaji
Indian actor Brahmaji is well known for his roles in Telugu movies. He frequently appears in the movies made by filmmaker Krishna Vamsi Krishna Vamsi or also known as Vamshiramya, is an >> Read More... . In Gulabi, Krishna Vamsi's first film as a filmmaker, Brahmaji played a crucial part. He was in Ninne Pelladata, the second movie directed by Krishna Vamsi. He became a hero because of Krishna Vamsi and the film Sindhooram. Brahmaji afterwards worked as a character illustrator.
...
2. Murali Sharma
Indian actor Murali Sharma primarily appears in Hindi and Telugu movies. Over 130 feature films with Sharma as the lead have been produced, including ones in Telugu, Hindi, Tamil, Marathi, and Malayalam.
Pudipeddi Sai Kumar is an Indian actor, dubbing artist, and television host who primarily appears in Kannada and Telugu films with a small amount of Tamil. He has been known for his efforts in Kannada and Telugu movies with two state Nandi Awards and three Filmfare South Awards.
...
4. Naresh
An Indian actor, politician, and social activist, Naresh is best known for his roles in Telugu films and television. In 1970, he made his acting debut as a young boy. He appeared in almost 200 movies, playing lead and supporting parts in a range of roles.
...
5. Rajeev Kanakala
Rajeev Kanakala, an Indian actor who performs in Telugu cinema and television, was born on November 13, 1969. He began his acting career in television series and short films, where he also produced and directed in addition to acting.
...
6. Subbaraju
Indian actor Penmetsa Subbaraju performs in Telugu films. Subbaraju has taken on several personalities, both good and bad. Arya, Pokiri, Leader, Businessman, Majili, Temper, Duvvada Jagannadham Click to look into! >> Read More... , Geetha Govindam Click to look into! >> Read More... , and Baahubali 2 The Conclusion is among his most known works.
...
Easwari Rao is an Indian actress who has appeared in Telugu, Tamil, Malayalam, and Kannada films. From 1990 to 1999, she portrayed the leading ladies. Beginning in 2000, she began to perform supporting and starring parts.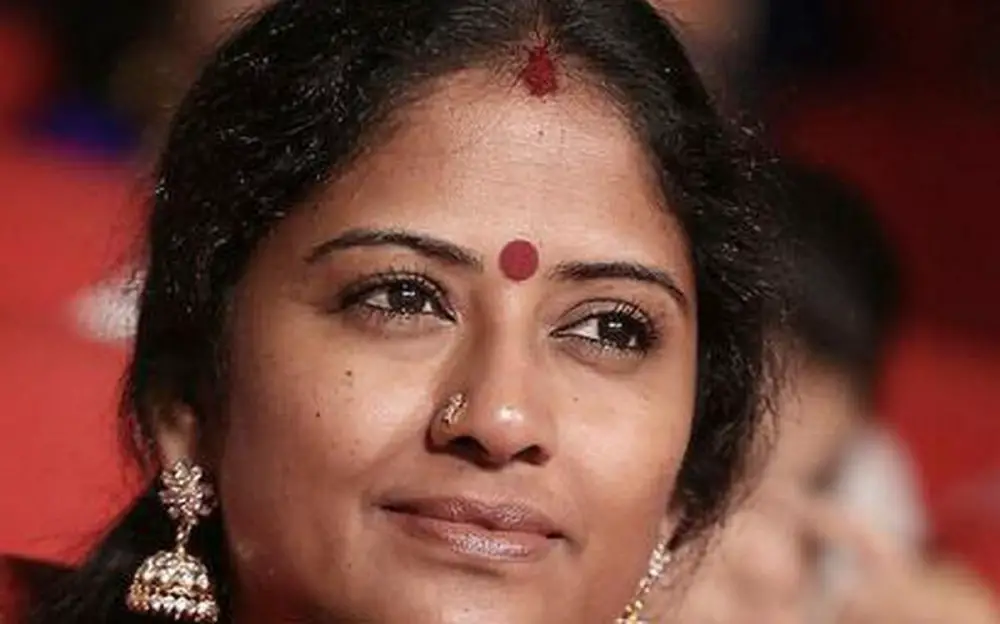 ...
Indian actress Pavitra Lokesh works in both cinema and television. She mainly makes appearances in Telugu and Kannada supporting parts. She made her film debut at the age of 16 and has since acted in more than 150 Kannada films. She is the daughter of stage and cinema actor Mysore Lokesh Mysore Lokesh is an Indian Film Actor. He worked i >> Read More... .
...
Actor Chandra Sekhar, also known as Chatrapathi Sekhar, is most frequently seen in Telugu-language movies and TV shows. He is renowned for working with S. S. Rajamouli frequently.
Indian actor Ravi Prakash usually performs in Telugu and Tamil movies. His movies include Vedam, Simha, Dookudu, and Maharshi.