In recent years, the majority of Telugu actors have stated a desire to get into politics. Andhra and Telangana are home to this never-ending game of politics and Telugu movie stars. Here is the list of Top 10 actors as a politician in Tollywood.
1. Chiranjeevi
He is a well-known voice actor, dancer, producer, and many more professions. In Andhra Pradesh, Chiranjeevi founded the political party "Praja Rajyam" in 2008. He ran for MLA in the 2009 general elections from the Tirupati and Palakollu Constituencies. He won in the first constituency but lost in the second. After two weeks of discussions with Sonia Gandhi Sonia Gandhi is an Indian politician and former pr >> Read More... , the actor-turned-politician united the 30-month-old Praja Rajyam Party with the Indian National Congress on February 6, 2011.
...
He has a sizable fan base in the state and throughout the nation. On March 14, 2014, he started a political organisation named "Jana Sena." He will now run in the next local body elections in the states of Andhra Pradesh and Telangana.
3. Vijayashanthi
As the actress who could pull off any character, Vijayashanthi, famed for her fearless action films, defied convention. In January 2009, she founded "Talli Telangana," a political party that eventually joined with Telangana Rashtra Samithi (TRS) owing to weakness and lack of support. She presented her resignation as a member of parliament in 2011. After parting ways with TRS leader KCR, she joined the Indian National Congress party in February 2014 and ran for Lok Sabha in the same year on the congress ticket.
...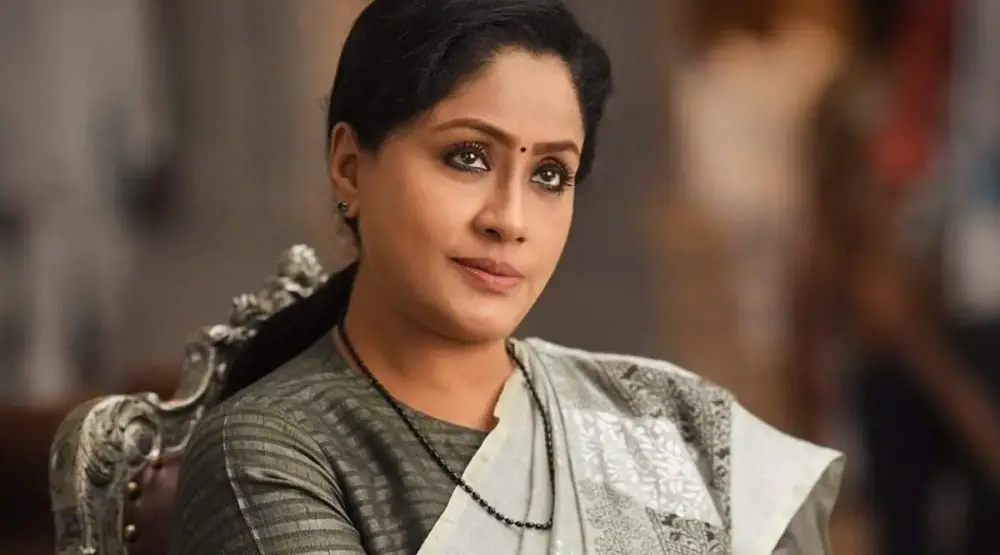 He joined the TDP because he was a staunch and enthusiastic supporter of NTR Senior. He was appointed Social Welfare Minister in the TDP administration after becoming an MLA from the Medak district Andole Constituency. He switched to the TRS after suffering two defeats, and in the general elections of 2014, he prevailed.
...
5. Balakrishna
He has advocated for the TDP in various regions ever since its founding. He ran for the TDP in the 2014 Andhra Pradesh Legislative Assembly elections and won with a big margin in the Hindupur Assembly Constituency. After NTR and Harikrishna, Balakrishna is the third member of their family to serve in the State Assembly.
...
He is a versatile actor who can play negative, humorous, supporting parts. He began his career in politics in the 1990s. He served as an ex-legislative assembly member for Andhra Pradesh's Vijayawada East assembly seat from 1999 to 2004. He is a Bharatiya Janata Party supporter.
...
7. Jayasudha
Indian politician and actress Jayasudha. Along with Tamil and Telugu movies, she occasionally makes cameos in Malayalam, Hindi, and Kannada movies. In Secunderabad, Jayasudha served as a former MLA for Congress.
...
8. Jayaprada
Actress and politician Jaya Prada Jaya Prada is a renowned Indian actress and politi >> Read More... hails from India. At the height of her popularity, she quit the movie business to pursue politics in 1994 by joining the Telugu Desam Party (TDP). From 2004 until 2014, she served as a Member of Parliament (MP) for Rampur.
...
9. Roja
R.K. Roja is a politician and former actress from India. Since 2022, she has been Andhra Pradesh's 19th deputy chief minister. She is now Andhra Pradesh's Minister for Tourism, Culture, and Youth Advancement.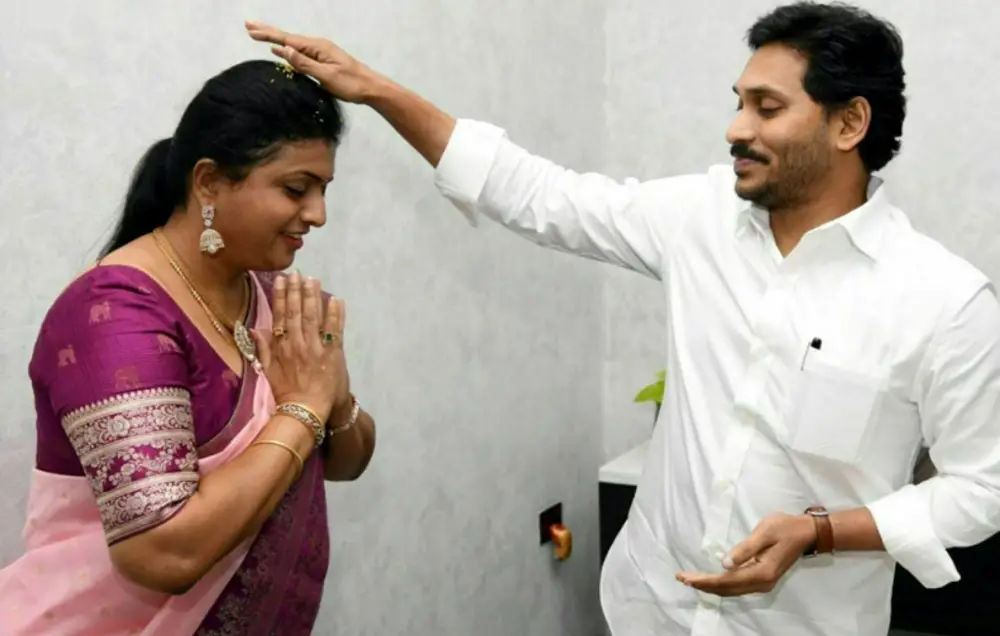 10. Naresh
An Indian actor, politician, and social activist, Naresh is best known for his roles in Telugu films and television. Naresh is a state leader for the Bharatiya Janata Party and an active politician.