1. ' S P Balasubrahmanyam S P Balasubrahmanyam is still considered to be one >> Read More... '
SPB has been in the Tamil film industry for almost four decades. He is a legend in the Tamil film industry. There is no one compared to him in Tamil industry. He has sung more than 20000 songs in all the languages. His main contribution is to the Tamil films. And to talk about his honors and awards, this article is not enough.
...
2. 'T  M Soundararajan'
TMS is the only legend who can stand alongside SPB when we consider the Tamil song industry. He has been in the industry for almost like six decades. He has sung over 20000 songs in over 5000 films, making him one of the special persons linked with Kollywood. And just like SPB, there is no shortage of awards and honors that TMS has achieved in his career.
...
3. ' K J Yesudas Kattassery Joseph Yesudas shortly called as K J Ye >> Read More... '
...
Everybody knows that Yesudas is a legend in South India; he is the "Gana Gandharavan" among fans. He has sung in more than 50000 songs over his career and won a record breaking seven National Awards. He got five Tamil Nadu State Awards for Best Playback Singer. There is nothing much to say about the legend.
4. ' Hariharan Hariharan is a renowned Indian singer, who sings m >> Read More... '
...
Another living legend. A two-time National Award Winner, Hariharan is still in the Tamil industry with his wonderful voice. Honored with a Padma Shri, Hariharan also won the Tamil Nadu State Awards as well. Though he has sung in many other Indian languages, Hariharan has had his main focus on Tamil and Hindi over the years.
5. Shankar Mahadevan Shankar Mahadevan, a well-renowned, talented and f >> Read More...
...
He is famous among the Hindi film fans as a wonderful Hindi singer. But he is also a great playback singer in Tamil industry. He had proved it with his first National Award for Best Male Playback Singer in the film " Kandukondain Kandukondain Click to look into! >> Read More... ", a Tamil film. He has won three more during his career. His contribution to the Tamil film industry as a playback singer is precious.
...
6. ''
...
Unnikrishnan is a well-known playback singer in Tamil Nadu with his two State Awards and a single song named "Chinna Chinna." Although born in Kerala, Unnikrishnan have more number of songs in Tamil than in Malayalam.
7. ' Unni Menon Unni Menon is a veteran playback singer who had en >> Read More... '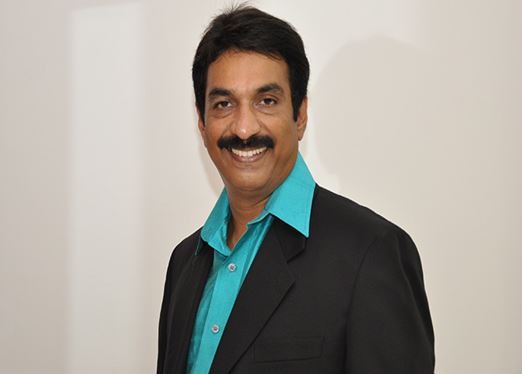 Another Kerala born singer. Unni Menon is a constant factor in any South Indian language. He has two Tamil Nadu State Awards to his name, making him a popular figure in the Tamil film industry.
8. 'Karthik'
Winning five Filmfare awards within six years is not a simple thing to do, but Karthik had done it during the 2005 – 2010 time period. He is a prodigy, who has sung in more than 1000 songs in Tamil alone. He is primarily focused on Tamil, Telugu and Kannada film songs and also had a career start in Hindi film songs as well.
9. ' Anirudh Ravichander The name Anirudh does not need any introduction do >> Read More... '
Tamil film industry is seeing many new singers over the years, and Anirudh is one of them. He got some of the hit songs to his name and won many Filmfare awards in his budding career already. His international song "Why this Kolaveri Di" was a network sensation.
10. ' Harish Raghavendra Born on 7 January 1976, Harish Raghavendra is a pl >> Read More... '
Harish is famous for his many hits rather than awards or honors. He is famous among fans as a successful playback singer. Songs such as "Devathaye Kanden", "Anbe en Anbe" are sung by him.