1. Neelakasham Pachakkadal Chuvanna Bhoomi (2013)
This is easily the best travel movie in Malayalam and one of the best in India in terms of locations and cinematography. This Dulquer Salmaan-Sunny Wayne starrer acquired a cult status among the Malayali youth. Though heavily inspired by 'Motorcycle Diaries,' and lacking a solid script, the film generated fans purely because of the stunning visuals, picturesque locations, and the uber-cool characters.
2. Veetilekkulla Vazhi (2011)
Directed by award-winning filmmaker Dr.Biju, this movie had Prithviraj in the lead and dealt with the topic of terrorism in India. Prithviraj played a doctor who, in order to keep his promise to a dying mother, takes her young boy back to his terrorist father. The film takes us through the picturesque locations of Jammu & Kashmir, but provides a different viewing experience.
...
3. Traffic Click to look into! >> Read More... (2011)
...
'Traffic' is more about the journey than it is about travelling. This ' Rajesh Pillai Rajesh Pillai is a Mollywood filmmaker who made hi >> Read More... ' thriller follows the transportation of a heart from Kochi to Palakkad by road. The tight screenplay, thrilling scenes, and the detailing involved in capturing the road scenes made it an altogether new experience for the viewers.
4. No.20 Madras Mail (1990)
...
This crime thriller-travel movie, starring Mohanlal in the lead, also had Mammootty in an extended cameo. The plot of the story involves the journey of three carefree friends on their way to Chennai, and how they get caught up in the murder of one of their fellow passengers. Directed by Joshy, the movie remains one of the most loved Mohanlal movies.
5. Rani Padmini Rani Padmini was born at Anna Nagar in Chennai to >> Read More... (2015)
...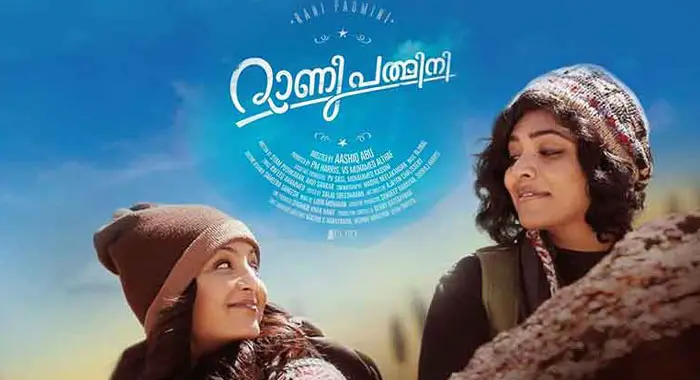 This Rima Kallingal-Manju Warrier starrer, was a travel movie, that celebrated feminism. It narrated the tale of two women, who in order to escape the society they are in, travel across North-India. Made by Ashiq Abu, this movie is one of the few in Malayalam, that explored the beauty of the Himalayas.
...
6. North 24 Kaatham (2013)
...
Anil Radhakrishnan Menon's debut told the story of four strangers who happen to get stranded on a hartal day and decide to travel together. The film journeys across Kerala, and had Fahadh Faasil Born in 1983, Fahadh Faasil is known for his works >> Read More... , Swathi Reddy, Nedumudi Venu Nedumudi Venu was born on 22nd May 1948. He is com >> Read More... , and Chemban Vinod, playing major characters. It was said to be the best Malayalam movie of the year by the National Award committee.
7. Bhramaram(2009)
A full-fledged road movie, 'Bhramaram' discussed various issues from love to family to fate to revenge. Director Blessy cleverly juxtaposes the rugged terrains the hero traverses with his grief-laden and revenge-seeking mind. Mohanlal's portrayal of a guilty jeep driver who comes back to haunt his schoolmates, won him accolades as an actor.
8. Passenger (2009)
The movie begins on a passenger train, and ends in another. This Dileep-Mamta-Sreenivasan starrer dealt with a political conspiracy, a missing advocate, his wife-a journalist- on the run, a murder, and a common man caught in between.
9. Anarkali Click to look into! >> Read More... (2015)
'Anarkali', as the title reads, was a story of love. Prithviraj played an ex-naval officer in search of his girlfriend ( Priyal Gor Priyal Gor is a gorgeous young Indian model and ac >> Read More... ), whom he had promised to reunite with. Directed by Sachi, the movie was shot in the island territory of Lakshadweep, and had stunning underwater scenes among the coral reefs.
10. Charlie (2015)
This Martin Prakkat directorial had Parvathy playing Tessa, a young woman who goes in search of the mysterious and enigmatic Charlie, a man she has never met, but about whom she knows a lot. Her pursuing of Charlie takes her from the rusty Fort Kochi, to the misty mountains of Vattavada. Parvathy won a state award for her portrayal of the peppy, yet deep Tessa.