1. Alappuzha 
With such greenery and water all around you, there is no place like Alappuzha to shoot a film in Kerala. Many films in Malayalam are shot fully or partially in this beautiful place. Films which are closely related to normal life are mostly shot from here. Such films are "Bhaghyadevatha", "Amen" to name a few.
...
2. Bakel Fort
Not only a tourist location that is situated in Kasargod, this place is home to many film backgrounds. And not just  Malayalam, most of the South Indian films depend on this place to get a nice background for their numerous songs.
...
3. Hill Palace
...
Okay, you may not know this place as Hill Palace. But you may know this place as "Madamballi" from the film "Manichithrathazhu." This is a front row location for any director to shoot his film. It is a museum and is located in Ernakulam.
4. Bolgatty
...
Another favourable and lovely place in Kerala to shoot a film. Bolgatty can be seen in many films such as "Vellinakshathram," " Yes Boss Click to look into! >> Read More... " etc. It is close to a watershed and you got a nice bit of greenery and a good house. Enough to create a scenic beauty in the mind of the viewers.
...
5. Thalassery
Thalassery is in Kannur and it is not a location to shoot a film. But everything in Thalassery is so great that many films in the recent times are being made in Thalassery. " Thattathin Marayathu Click to look into! >> Read More... ," a hit movie in Malayalam is made completely with Thalassery essence.
...
6. Vaikkassery Mana
...
Situated in Palakkad, this great old house is the main location for many legendary films in Malayalam cinema history. "Devasuram," "Amritham," "Rappakal" etc. are some of the films that used this place's beauty. It is many film's hot spot.
7. Fernhills Palace
Fernhills Palace is seen in many 80's and 90's Malayalam cinemas. It is surrounded by the beautiful scenery of Nilgiri hills, making this the hotspot for many filmmakers. "Minnaram", "Thalavattom" are some of the great films that are shot in this beautiful place.
8. Athirappally
Athirappally is very famous for its waterfalls and many films use its beauty to make good films. Naming a few is difficult since the list is a long one. It is one of the main tourist locations in Kerala and is situated in Thrissur.
9. Mercara
Many South Indian movies are shot in this beautiful place which is also known as Madikeri. It is famous since the last scene in " Kerala Varma Pazhassi Raja Click to look into! >> Read More... " was shot here. Also, many Telugu films use this place as a scenery for their songs.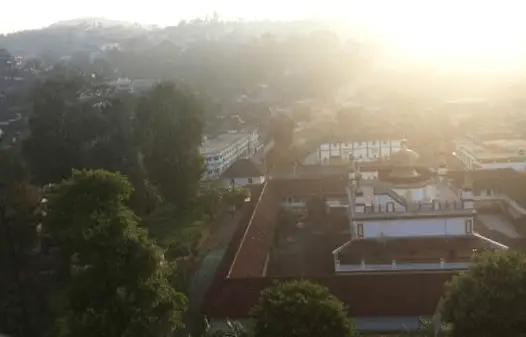 10. Pollachi
Everyone knows Pollachi as one of the main tourist attractions in the region. And it is no wonder that Pollachi is home for many filmmakers. The scenic view gives it a unique beauty. Even though it is not located in Kerala, many Malayalam movies are shot here.