Romance is a natural essence and a very important part of our lives. Movies as such have a particular element of it no matter which genre they belong to. Malayalam movies have a particular spicy yet sweet flavour to add to our taste buds regarding romance, especially with the recent wave of movies that have been launched. Here is a list of movies to watch and giggle over.
1. ' Bangalore Days Click to look into! >> Read More... ':
...
Bangalore Days is about three cousins who venture out to Bangalore for various reasons while unconsciously finding themselves in a quest for love. Each of them has their own story to tell and own problems to face despite which they support each other and set up an exemplary family.
2. ' Ustad Hotel Click to look into! >> Read More... ':
...
Ustad Hotel is about a young man who is to be the heir of a huge fortune yet he chooses passion over money and sets out on a fun journey to find all kinds of flavours in life and falls in love with a girl who had initially rejected his marriage proposal.
3. 'Salt N' Pepper':
...
Salt N' Pepper is a romantic comedy about the protagonist who is a foodie and on a fortunate day receives a phone call from a girl who he is destined to spend his life with. Fortunately, the two share the same love for food and instantly connect.
4. 'Chaappa Kurishu':
...
Chaappa Kurishu is a triangle love story in which the protagonist despite being engaged forms affection for another woman who he records intimate sessions with on his phone. Tension strikes him when he loses that phone.
...
5. ' O Kadhal Kanmani Click to look into! >> Read More... ':
...
O Kadhal Kanmani is about the modern day youth who seem to believe in more of physical relations and diminish their hopes in finding love. In such a world two youngsters who share common interests and lack of interest in marriage start a life together and eventually fall in love.
6. ' Premam Click to look into! >> Read More... ':
...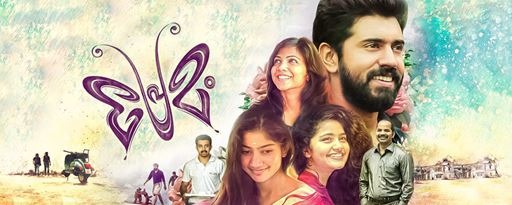 Premam is the most successful and almost a viral romance movie which has got the attention of the audience despite the different ethnicities we belong to. The movie has the best acting of each and every person on set and is the most natural movie of our generation.
7. ' Thattathin Marayathu Click to look into! >> Read More... ':
Vinod, the protagonist, falls madly in love with a Muslim beauty Aisha who slowly responds to his feelings but finds it difficult as the religion stands up as a barrier to their marriage.
8. ' Ohm Shanthi Oshaana Click to look into! >> Read More... ':
Love is blind they say, and hence has no age restrictions. Watch how an unrequited love of a young teenage girl turns into the love of her life as she selflessly hangs on to the guy she believes shall keep her happy for the rest of her life.
9. 'Ennu Ninte Moideen':
Moideen is a Muslim boy in love with a wealthy Hindu man's daughter, and now has to face a whole lot of enemies and religion backlash from society but is determined to spend his life with his better half.
10. ' 1983 Click to look into! >> Read More... ':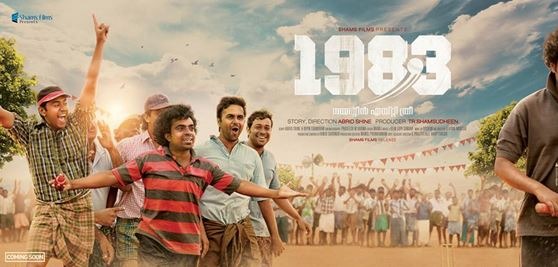 The movie is relatable to mediocre middle-class life as the protagonist is passionate about cricket, but the parents are adamant to make him an engineer. Amidst all the fighting he finds himself true love and support.