1. Udhayananu Tharam
The legendary duo of ' Mohanlal Mohan Lal is the Super Star of the Malayalam film >> Read More... ' and ' Sreenivasan Actor Sreenivasan is a Malayalam actor who had rul >> Read More... ' was the central characters in this film. Directed by Rosshan Andrrews Rosshan Andrrews is an Indian film director of Mal >> Read More... , this film was released back in 2005. It was a story about a scriptwriter and his life problems. The movie was completely related to Malayalam movie industry, and the film was a hit among people.
...
2. Kattappanayile Rithwik Roshan
This film, directed by ' NadirShah Nadir Shah is an Indian artist. He is famous for M >> Read More... ' is a relatively new one in this list. Released in 2016, it talks about a person who is trying to get into the big screen as a major actor. Actor ' Vishnu Bio coming soon... >> Read More... ' played the title character.
...
3. ' Celluloid Celluloid is a movie based program telecasted by S >> Read More... '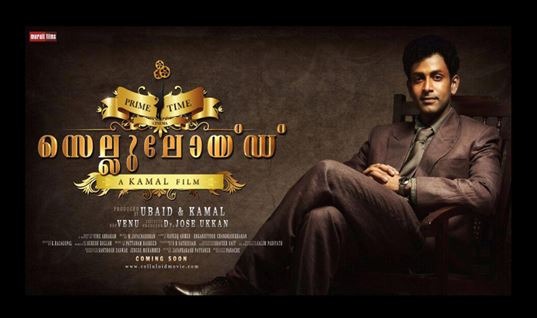 ...
Based on the life story of the very first person in Malayalam filmmaking, J C Daniel, this film showed us all the difficulties faced by a man who wants to see his dream come alive. Prithviraj Sukumaran Prithviraj Sukumaran is one among the bubbly actor >> Read More... played the role of J C Daniel, and it was turning point in his career as an actor.
4. Thirakkatha
...
Director Ranjith, in his film 'Thirakkatha', talks about old actresses, who were filled on the big screen during their olden times, and how they are out of the industry during their old age, completely forgotten by the masses.
5. Best Actor
...
Another story about a person who wants to be a film star. Superstar ' Mammootty Muhammed Kutty Ismail Paniparambil is the original >> Read More... ' played the central role in this 2010 hit. He is a determined fellow, and through his hard times finds a way to reach his dreams. Martin Prakkat Martin Prakkat is a movie director who works in th >> Read More... directed this wonderful family film based on the movie industry.
...
6. Makeup Man Click to look into! >> Read More...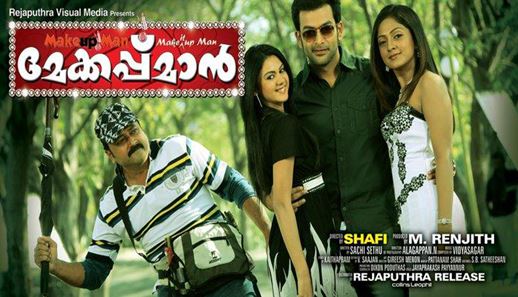 ...
This film showcases the problem of a newly married couple rather than a film based on the movie industry. But it is the movie industry that changes their life at the end of the film. '' and Sheela Kaur Sheela is an Indian actress who has acted in vario >> Read More... played the title characters in this movie. It was released back in 2011.
7. Ringmaster
' Dileep Dileep was born in Kerala as Gopalakrishnan Padman >> Read More... ' played the lead role in this 2014 release. Even though the film was not a big hit, director ' Raffi Bio coming soon... >> Read More... ' managed to make a fun entertainer for the viewers. It talks about the story of a dog trainer and his dog in the film industry.
8. 'Matinee'
A film which talks about two friends and their passion for becoming film stars. Actress Mythili turned her film career through her performance in this film. Maqbool Salman played another important character in this 2012 release.
9. Chathikatha Chandhu
A fun packed movie with a lot of laughs describes this movie completely. ' Jayasurya Jayasurya is a versatile actor who hailed from Ker >> Read More... ' played the title character along with Navya Nair Navya Nair is a familiar face on Mollywood. Navya >> Read More... and Bhavana Menon Bhavana, a Malayalam Actress, was born in Thrissur >> Read More... . The film was not a hit among the audiences due to its lack of strong storyline. It talks about the problems faced by a film crew who are making a supernatural movie.
10. Lekhayude Maranam Oru Flashback
It is a 1983 hit film, which talks about an actress's suicide and the recurring events. Lekha, played by ' Nalini Nalini or Rani in real life is a South Indian actr >> Read More... ', climbed the ladder of success through hard work, one day commits suicide. Bharath Gopi Bharath Gopi was the evergreen pride of Malayalam >> Read More... , Mammootty are some of the other actors in this movie, directed by ' K G George K G George is a renowned movie director in Malayal >> Read More... '.