Guinness World Record holder for acting as a hero for more films than anybody, Prem Nazir is the first superstar Malayalam has ever seen. Appeared in more than 600 films as the main character, Prem Nazir is the evergreen superstar in Malayalam film industry.
' Mohanlal'
Ranked number seven in world's top actors by one survey, Kerala's "Lalettan" is the complete actor with many awards to his name. There is nothing much to say about this superstar who plays magic with his legendary acting.
' Mammootty'
The most glamorous actor, Mammootty, is one of the greatest in the Indian film industry. Just like Mohanlal, there is humongous award collection for Mammooty as well.
' Thilakan'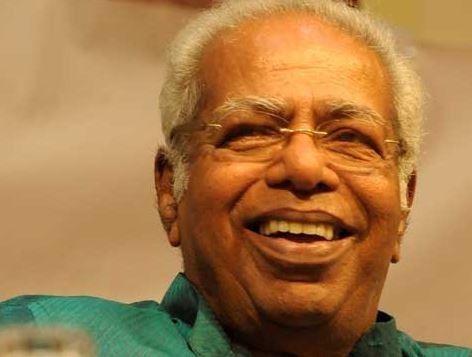 The "Perumthachan of Malayalam cinema", Thilakan is one of the classic actors ever born in the Malayalam film industry. Started as a theater artist, Thilakan bought this pure quality into the films he acted making the characters he played as a memorial for the viewers.
Popularly known as the "comedy king" of the Malayalam film industry, Jagathy was a part in more than thousand films. Mainly focused in Malayalam films, Jagathy is a two-time Kerala State Award winner even though he is focused on comedy roles.
' Madhu'
Madhu is from the old golden age of Malayalam cinema. He became so famous for his role in 'Chemmeen' as "Pareekutty". He is a five-time Kerala State Award winner, with a Padma Shri to his name. He had his hands as a director even.
A National Award winner, Murali is an unavoidable actor for in-depth character roles. Four-time best actor of Kerala, he started in villain roles at first but soon turned into character roles which he then mastered so easily.
' Jayan'
The very first action hero of Malayalam film industry. In addition to his stunting talents he was a top class actor as well. He is a legend in Malayalam film industry. He died during a stunting performance making him the tragic hero as well in Malayalam cinema.
' Jayaram'
Acting in simple roles and making those characters evergreen is not a difficult task but for four-time Filmfare Award winner Jayaram, but it's a simple task. He marked an impression of his own among the common people through his simple meaningful character roles.
Now, upfront political man, Suresh Gopi is a new age Malayalam action hero. With his stubborn and strong character roles, Suresh Gopi created his throne over the years. He is also the winner of a National Award in the year 1998.