Malayalam cinema industry, also known as Mollywood, is the Indian film industry based in Kerala, dedicated to producing motion pictures in Malayalam. Malayalam movie industry is the fourth biggest film industry in India. The films & TV series produced in Malayalam cinema are known for their cinematography and story driven realistic plots. 
Although many TV serials are made in the Malayalam Industry, some of the longest and most loved ones are mentioned below. 
Munshi is a satirical television program on the news channel Asianet News. The sharp rooster calls and theme that plays at the beginning of Munshi have become one of the most iconic tracks on Malayalam television today. This show presents a witty, engaging, everyday conversation between different characters on the day's most important social or political events. Currently running at more than episode number 7,100, Munshi is the longest-running series.
...
Parasparam Malayalam television serial on Asianet channel. It is currently the top-rated television serial on Malayalam television channels. Parasparam tells us the story of Deepthi and Suraj. She marries Sooraj, a self-made man, and owns a famous sweet shop near his house, whereas she is preparing for IAS. His mother, Padmavathi, is a strong, confident woman and does not want Deepthi to become an IAS officer. Deepthi is thus not able to finish her graduation. This TV serial has kept the viewers interested with over 1,500 episodes with a heartwarming storyline.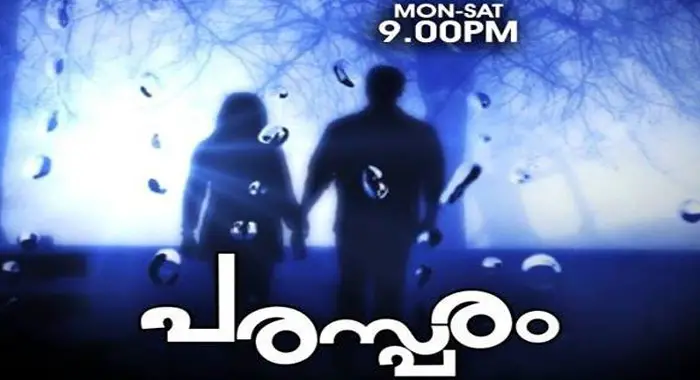 ...
Karuthamuthu is the story of an innocent heart longing for love and respect in a world of cruel people. Karthika's father, the only one who had loved her and made efforts to better her future bright, had died at an early age leaving only his skin color as a heritage to her. As dark clouds cover the clear blue sky, her truthful and sincere inner self is covered by her dark complexion. She is looked down on by people and even her step-father as they do not have the same blood. Many of her marriage alliances are also turned down, leaving her heartbroken and lonely. We travel in her world to find what fate awaits her. It has a total of 1,450 episodes.
...
Kathayallithu Jeevitham means, "It's not a story, it's life." Aptly named and solved the core underlying problems between individuals, families, or neighbors. Popular veteran Malayalam actress-Psychologist Vidhubala hosted the show. Vidhubala invited troubled families to put forth their disputes and concerns and helped settle the matters to the satisfaction of both parties. It has more than 2000 episodes produced and has aired about 1400 episodes.
5. ""
Minnukettu is a television soap opera directed by Jnanasheelan and aired from 16th August 2004 to 2nd January 2009. It was the first Malayalam tv serial to cross the 1000 episodes mark. The serial and its title song both were super hit in Kerala. It finally ended with 1345 episodes.
...
6. ""
Chandanamazha is based on a Mother-in-law, and Daughter-in-law relationship dynamics told through the eyes of a young and naive girl Amrita. Although she is illiterate, she is kind and sincere towards her family and strives for her husband's success and happiness. It has over 1300 episodes that explore this complex society's family dynamics.
...
Uppum Mulakum means "Salt and pepper," was a Malayalam sitcom that aired on Flowers TV from 14th December 2015 to 15th January 2021, consisting of 1206 episodes. Each episode leaves viewers thinking. Whatever is happening in the various episodes reflects the realities - one can witness all these happenings in one's family circle. The dialogues are written so that we often use them while communicating with each other. All the actors who are participants of UM have performed wonderfully well to make indelible impressions in viewers' minds. "Uppum Mulakum" not only brings taste to your food but also accompanies wherever one goes, giving more spice to their lives.
...
It is a Malayalam TV soap opera that premiered on Asianet from 2nd July 2012 to 14th May 2016 and streamed on Hotstar. It has an array of about 1150 episodes. Sthreedhanam translates to Dowry, which is the crux of this serial. The main plot is Prasanthanan is forcefully married to Divya by his mother for Divya's wealth. But, his cousin wants to ruin their marriage as she wants to become Prasanthanan's wife.
...
The show is about Mohanakrishnan and his wife, Sathyabhama. Mohanakrishnan is an honest and disciplined Village officer, and Sathyabhama is a fresh, smart, bold, and independent Lawyer by profession. In a very humorous tone, the series takes up socially relevant issues and presents two extreme viewpoints. The husband believes the Gandhian values, and the wife is a very modern practical woman; their opinions are never the same. The serial demonstrates how a difference of view need not be a negative element in marriage and how one can find humor and common ground in all these situations. A new age look on morality and practicality is very relevant in today's world. This comedy-drama serial written and directed by Unni Cherian Unni Cherian is a talented and hardworking directo >> Read More... started airing on Kairali TV from 1st October 2012 and concluded with a total of about 1100 episodes.
The story revolves around a girl who has devoted her life to music. Nandini wants her daughter Anugraha to pursue her passion, but Anugraha finds herself haunted by nightmares of a turbulent relationship with a popular musician. A grinding storyline with impressive acting has enabled this serial to capture viewers' attention and empathy. It has been aired for 1019 episodes.