1. 'Manichitrathazhu'
No doubt that "Manichitrathazhu" made it to this list. Its popularity remains unchanged from its release to this date. Everything was done perfectly, and it is considered to be one of the best Indian movies also. Many remakes in many other languages have been tried, but nothing matches the original work.
...
2. ' Godfather Click to look into! >> Read More... '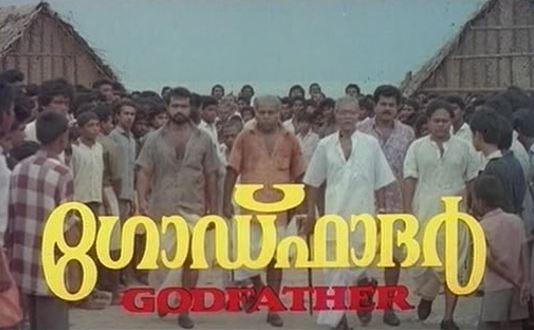 The only film in Malayalam history that saw the 400-day mark. It is impossible to believe that this well-furnished family drama can reach 400 days in a theater. Its popularity is just the same as the olden days.
...
3. ' Drishyam Click to look into! >> Read More... '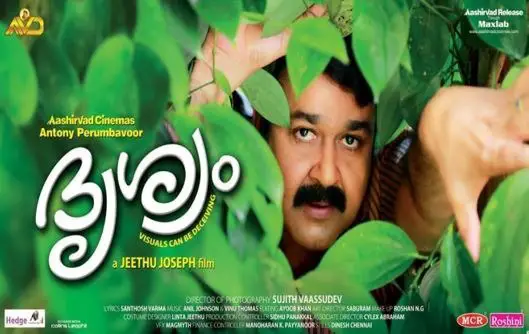 ...
It is one of the newest Malayalam movies to make a mark in the history of Malayalam movies. The complete actor ' Mohanlal Mohan Lal is the Super Star of the Malayalam film >> Read More... ' starred in this film, and the movie was an unexpected hit. It is the highest grossing Malayalam movie ever made.
4. 'Oru Vadakkan Veeragatha'
...
A legendary movie made by some legendary crew in Malayalam movie history. This movie created a buzz when it was released back in 1989. And the buzz is still alive and it is considered to be one of the best Malayalam movies that you should watch at any cost.
5. 'Harikrishnans'
...
"Harikrishnans" is not a movie that collected big amounts of cash or anything. It is the movie which was looked by its two different climax scenes. Two of the giant actors in Malayalam acted in this film; ' Mammootty Muhammed Kutty Ismail Paniparambil is the original >> Read More... ' and Mohanlal. Both were the main actors in this movie and fans loved this film so much, and you can watch this film more than once without any irritation.
...
6. ' Narasimham Click to look into! >> Read More... '
...
A big Mohanlal hit and a big cameo role from Mammootty too. Two of the best, combined in one film and you get yourself one of the best must-see Malayalam movie of all time. The movie created a buzz among the fans, and the film kept its promise.
7. ' Premam Click to look into! >> Read More... '
One of the newest movie and a big hit in Malayalam film industry. It was going to break all the records, but it was later found out that there was a leak from censor board, and the film was freely flowing through the internet. The following incidents were so new to the film industry but didn't help "Premam" in any positive manner.
8. 'Chemmeen'
Every Malayalam movie fan should watch this classic Malayalam film. You will never come face to face with another one of the biggest tragic Malayalam movie with so many inner meanings and soul. Taken from one of the famous novels by the same name, it contains all the soulful content from the novel itself.
9. 'Nadodikkattu'
For a comedy film to make its way into this list is not easy. But "Nadodikkattu" is more of a satirical movie. The movie took care of every loophole and was well furnished with a strong content and story.
10. 'Punjabi House'
You can see the best of Malayalam comedy in this comedy movie. Not a full-length comedy movie, but you will laugh to your full extent on watching this movie for sure.