1. ' Shamili Widely known as Baby Shamili, Shamili is an actre >> Read More... '
There was a time in the Malayalam film industry that when you said child artist, it simply meant Baby Shamili. The cute little Shamili conquered many hearts around the state with her stunning performances.

2. Shalini Ajith Kumar Shalini is a versatile actress, who is very popula >> Read More...
...
Just like her sister, Shalini also had a wonderful career as a child artist. She bagged many critical acclaims for her performance in many films. She starred with many of the legends in the Malayalam film industry.

3. ''
...
Son of '', Kalidasan doesn't follow his father's shadow. He created his own throne as a male child artist in Malayalam film industry. He has many awards to his name as a child artist proving his acting talent.

4. ''
...
Now a major actress, Sanusha does have many films to her name which lightens up with her stunning acting performances as a child artist. Her role in the film "Kazhcha", won her the Kerala State Best Child Artist Award.

5. ' Baby Nivedhitha '
Baby Nivedhitha is critically acclaimed for her stunning performance in the films "Kanakanmani" and "Bhramaram". For both the films, she won the Kerala State Awards. Her stunning performance as a child artist is still resonating in many Malayalam films.

6. Baby Akshara Baby Akshara also known as Akshara Kishore, is a M >> Read More...
...
Her cuteness is marking the posters of many films nowadays in Malayalam film industry. Her recent role in "Adupuliyattam" won many critics' hearts and fans alike. She acted in many TV shows and serials within a short amount of time.

7. 'Sanoop Santhosh (Master Sanoop)'
...
Just like his sister Sanusha, Sanoop made many fans recently with his stunning performance in the film "Philips and the Monkey Pen". He has worked only in four films so far and has a Kerala State Best Child-Artist Award into his name.

8. Baby ' Anikha Anikha Surendran is a child actor. She was born on >> Read More... '
...
Baby Anikha in her very short time has had her face shown in more than ten films so far. Her acting in " 5 Sundarikal Click to look into! >> Read More... " was great winning her the Best Child Artist Award. She is still acting as a child artist not only in Malayalam but also in Tamil, widening her fame in Southern India as a child artist.

9.
...
Late Taruni Sachdev was a real talent as a child artist in the film industry. She had acted in many films in her small career. She acted in only two Malayalam films, but her acting was so impressive. She acted in Malayalam, Hindi and Tamil languages as well.

10. Esther Anil Baby Esther, is an actress in Indian cinema who ha >> Read More...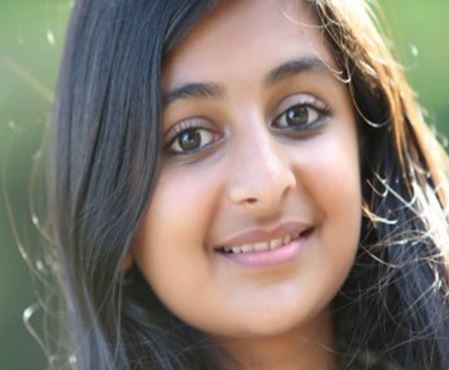 Esther is famous for her acting in the film "Drisyam". Her impressive performance paved the way for her in all main-stream South Indian films. She has her acting in Telugu, Malayalam, and Tamil.