One of the greatest and honored actors in Malayalam, Murali is also an accomplished political leader. He stood as a candidate for the Communist Party in the 1999 Lok Sabha polls. He has also become famous through the many political roles that he played in his films. Murali has won a National Award and six State Awards for his artistic excellence. Neythukaran, Amaram, Aadharam, Veeralipattu, and Champakkulam Thachan are some of his acclaimed movies.
2. 'K. B. Ganesh Kumar'
Son of the veteran party leader Balakrishna Pillai, he is a famous film actor and politician. Ganesh became the Transport Minister of Kerala in 2001 after his victory from Pathamapuram constituency. Now, he serves as an M.L.A representing the same constituency. He has also done many Malayalam movies like Adharvam,
Nair Saab
, Kottayam Kunjachan, Manichthrathazhu, Ammayane Sathyam, and Ivar Vivahitarayal.
3. Innocent Vincent
He is a famous Malayalam actor, comedian, and politician who have won three Kerala State Awards. Earlier in his life, he had served as a secretary of the Revolutionary Marxist Party in Thrissur. Later, in 2014 Lok Sabha elections, he contested from the Chalakkudy constituency and won. Godfather, Mazhavil Kavadi, Vesham, Rasathanthram, Ravanaprabhu, Innathe Chintha Vishayam, and
Ennum Eppozhum
are some of his famous movies.
A famous actor and philanthropist, Suresh Gopi is a current Rajya Sabha MP. In 2016, Prime Minister Narendra Modi invited him to the Rajya Sabha as per the Article 80. As a National Award recipient, he has many Malayalam films to his credit. Oru Vadakkan Veeragadha, Innale, Commissioner, Manichithrathazhu, Guru, Kaliyattam, Thenkashipattanam, and
Christian Brothers
are some of his famous pictures.
5. 'Mukesh'
A well-known and acclaimed Malayalam actor, Mukesh has contested in the recent Lok Sabha elections.From the Kollam constituency, he won as an M.L.A.; he has appeared as a hero and a supporting actor in many films like Godfather, Mannar Mathai Speaking, Hitler,
In Harihar Nagar
,
Amma Ammayiamma
, Chronic Bachelor, Vinodayatra, and
Sound Thoma
.
An acclaimed actor and anchor, Jagadish has also contested the recent Lok Sabha elections from the constituency of Pathanapuram. But he lost to K. B Ganesh Kimar. Jagadish has appeared in many successful films like In Harihar Nagar and its sequels, His Highness Abdullah, Athbhuta Dweepu, Nirnayakam, Injakkadan Mathai and Sons, and 2 Countries.
7. Bheeman Raghu
One of the most famous villains in the Malayalam cinema, he has more than 400 films to his credit. Recently, he participated in the 2016 Lok Sabha elections as a BJP candidate from Pathanapuram but lost to Ganesh Kumar. His famous films are Rajamanikyam, Samrajyam, Inspector Balram, Devasuram, Aaram Thampuran, Naran, and Ee Pattanathil Bhootham.
A veteran director and actor, Rajasenan is also a political figure. He contested in the 2016 Kerala Assembly elections as a BJP candidate from Aruvikkara. He has directed many successful Malayalam movies and appeared in many of them. He appeared as the lead character in the pictures Bhaarya Onu Makkal Moonnu and Oru Small Family.
9.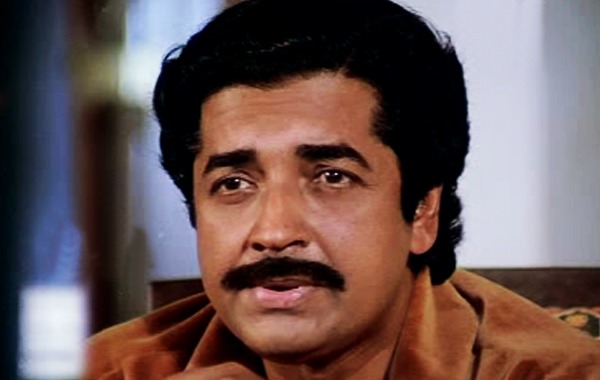 The most acclaimed and talented actor ever in the Malayalam cinema, Prem Nazir has been an active member of the Congress party. He has set two Guinness World records; one for the number of films he has acted in and another for the number of pictures with the same heroine. Iruttinte Athmavu,
Thacholi Ambu
, Aromalunni, Dhwani, Anubhavangal Palichakal, Nadhi, and Karyam Nisaram are some of his acclaimed films.
An accomplished and honoured actress, KPAC Lalitha is one among the respected senior artists in the Malayalam cinema. She got selected as a candidate for the 2016 Assembly elections, but due to some personnel issues, she couldn't contest in it. Amaram, Shantham, Neela Ponman, Aaravam, Onnum Lelle, Godfather Sandhesam, Snehavedu, Manassinakkare, and Chronic Bachelor are her acclaimed pictures.