We like to see our favorite stars dancing,  doing stunts, acting, singing etc. But little do we know the struggles that they had to face before becoming a successful person. Well, here is a list of Kannada actors and actresses who had to struggle or work hard to attain this position.
' Yash'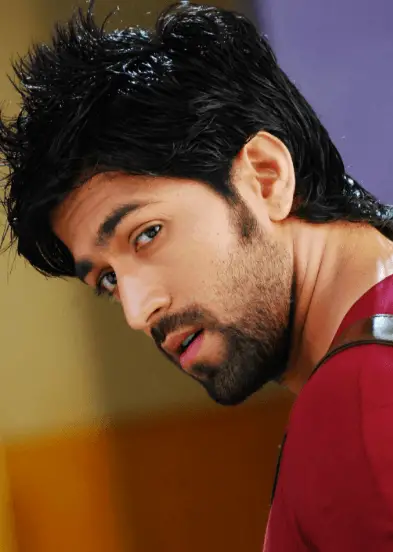 Yash has been in the Kannada industry for a long time. He has a huge fan following in a very short period. But do you know the struggles that he had to undergo before reaching this coveted position? He was a television actor earlier and had acted in a serial named Nanda Gokula. His hardwork and commitment only made him reach the successful position that he is basking in today.
Ajay Rao is also considered to be one of the gifted actors of Sandalwood. Fondly called as Sandalwood Krishna, Ajay too had his share of failures but he is now one of the bankable stars of Sandalwood. Amruvha Vaani, Surya The Great, O Priyathama and Green Signal were some of the movies that didn't do wonders for him. Later it was Krishnan Love Story that lifted his career. And should I say he is an accomplished actor now?
' Ganesh'
Well, the next to adorn this list is none other than Golden Star Ganesh. Well, you will surely remember Comedy Time that was telecast on television. Hosted by Ganesh, it was his first step to success. However, his leap to stardom was quite tough. Since 1995 he had to struggle a lot for eight years. Carrying his portfolio to one production house or the other took away most of his time. Then he got a break in the movie Tapori where he played a role with negative shades. And Chellatta happened in 2006 and he has altogether got a star image.
Duniya Vijay, as he is fondly called, too had his share of struggles. He became hero at the age of 32 after acting in supporting roles. He is indeed a self-made star and now has carved a place for himself. He commenced his profession as a junior artist and played minor roles and it's Duniya that catapulted him to fame.
Upendra also struggled to succeed in Sandalwood. He kickstarted his career as a writer and later started acting and directing. He is currently enjoying the status of one of the highest paid directors and actors of Sandalwood.
Darshan Thoogudeep
Challenging Star Darshan is one of the most loved actors of Sandalwood now. But before becoming a star he had to take up the role of an assistant cameraman and also acted in insignificant roles.
The current heartthrob of Sandalwood Radhika Pandit was a television actress before. And now she is basking in the glory of success with the title of hattrick heroine. They say hard work and dedication pays and it surely did for this talented lady.
Simpallag Innondh Love Story is a film that is atleast special for one person i.e Praveen Raj. He was initially working in the television, and now with Simpallag Innondh Love Story he has attained success. Having said that, he too had his share of disappointments early.
If we have missed any of your favorite star please free to share it.