1. Kal Ho Naa Ho - Aman
This was definitely one of the saddest moments for audiences in 2003 as their beloved hero passed away due to cancer. His death taught us that happiness is best achieved by bringing joy and peace to others and not merely working for oneself.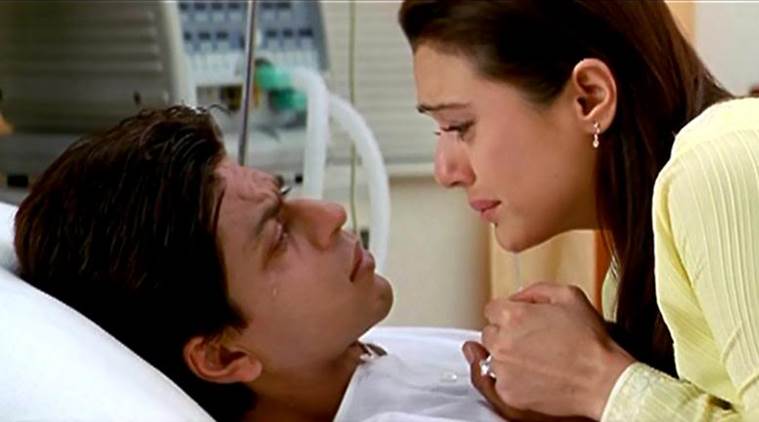 ...
2. Once Upon a Time in Mumbai – Sultan Mirza
Blurring the lines between good and evil, this character was probably the Robin Hood Click to look into! >> Read More... for Indian cinema viewers. Despite the fact that he had his hand in several illegal activities, he always had the best interests at heart, and this made his death more difficult for all those who had grown to love the hero of the common people.
...
3. Haider – Ghazala
The climax of the movie shocked viewers and led us to empathize with the woman who had been misinterpreted and misunderstood by her beloved son from the very beginning of the film. It broke the viewer's heart to see her son been alienated from her despite her innocence and her best efforts. The tearful moments come when she is revealed to be a suicide bomber, and her inevitable death was all for nothing.
...
4. Sholay – Jai
This film is undoubtedly a classic in the annals of Hindi cinema, and it is certainly in no small measure due to the unforgettable friendship between Jai and Veeru. The end of this memorable romance with Jai's death opened the floodgates for many viewers.
...
5. Paa - Auro
...
We knew from the very beginning of the movie that he was going to die. And this made it all the more difficult to watch this big-hearted kid pass away when there was so much he could still achieve and so much he still had left to see in the world. What made the moment of his death so heartbreaking was the fact he didn't stop fighting till his last breath to bring his parents back together as he convinced them that hatred is of no good to anyone in the world.
...
6. Lootera – Varun Shrivastav / Nandu
Is it wrong to perhaps hold just a tiny shred of compassion for even the scum of the earth? Sure we knew he was a fraud, but we just couldn't help getting attached to his likeable personality. Whatever kind of man he was, the viewers felt that he certainly didn't deserve to die.
...
7. Khakee – Shekhar Verma
It certainly drove the audience to tears seeing this devoted cop killed by the very woman he loved and had risked his life to save.
8. Aashiqui 2 – Rahul Jaykar
Seeing him losing all his fame, wealth, and even the woman who truly loved him to his addiction of alcohol was saddening to everyone as he ended his life due to the shame of his failure.
9. Tere Naam – Nirjara
The saddest part was seeing her take her own life as she couldn't imagine it without the presence of her beloved Radhe, only to see him recovering his memory and finding out that she is already dead.