People believe in worst actors as much as they believe in best ones. Some have the best acting skills and others have the worst talent which gives them the worst title. Here comes a list of top 10 worst actors.
1. Kamal R Khan
He began his career in 2008, and as he is first on the worst list, it evidently tells that his career did not get the way. His first movie went super flop, and his hater club is bigger than his fan club. Today he is known as an irritating personality who tweets to waste other's time.
...
2. Harman Baweja Born on 13 November 1980, Harman Baweja is the son >> Read More...
His career has 5 films in his account. He debuted in the industry through a film produced by his father which was a flop. None of his film has ever been a hit or has been appreciated. He once was in a relationship with Bipasha Basu Bipasha Basu, born in January 7,1979 in Delhi, is >> Read More... which was also a flop, and they broke up.
...
3. Adhyayan Suman Adhyayan Suman is a well-known Indian actor, who >> Read More...
...
He also had a real small career. He did 8 films from 2008 to 2015. He is the only son of Shekhar Suman Born on 14th June, 1960, Shekhar Suman is a well k >> Read More... . His first two films were hit but after that, his charm went downhill. He received an award for his debut film, but later he was not able to do so well.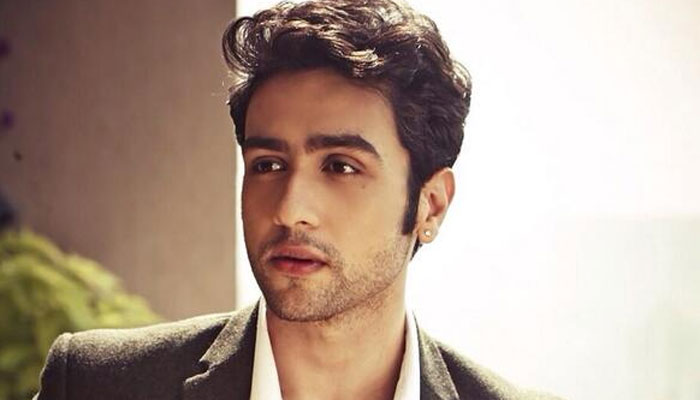 4. Ashmit Patel Ashmit Patel is an Indian film actor and director >> Read More...
...
He started as an assistant director and debuted as an actor in 2003. He did a total of 10 films over 12 years. None of them won an award and neither did he receive one for his acting skills. He also hosted some tv shows and appeared in Bigg Boss Bigg Boss Tamil is the Tamil language version of t >> Read More... Season 4.
...
5. Upen Patel Upen patel is a well known film actor in Indian fi >> Read More...
He debuted as an actor in 2006.. He appeared in 9 films, and one of them was ax Tamil movie. He was good at acting but not as good that he would be a superstar. He also was a contestant on reality show Bigg Boss 8.
...
...
6. Himesh Reshammiya Intro: Himesh Reshammiya got his stardom after win >> Read More...
People are curious to know that why did he join the film business for acting? He is a successful singer but a flop actor. He debuted as an actor in 2007 and did 10 films till 2016. He won awards for his debut film, but then he was not able to pave his way. His films have been a continuous flop.
7. Uday Chopra Born on 5th January, 1973, This actor is the son o >> Read More...
It was easy for him to get launched in the industry as he is the son of , but being the son of a well-known producer is not enough to be a hit. He definitely does not know anything about being a good actor and therefore, ended his career in 2014.
8. Bobby Deol Bobby Deol was a treat to watch when he walks to t >> Read More...
Bobby is one of the sons of Dharmendra but has no acting genes. He has appeared in lots of films but none of them has been a hit, and none of them was able to make him a superstar. He won only 2 awards in his long career and is still in the industry.
9. Tusshar Kapoor Son of a legendary Filmstar Jeetendra Kapoor and b >> Read More...
He began his career in 2001 and is the son of one of the all time actor Jeetendra. Being the son of a famous father did give him a benefit to enter the industry, but he failed to make his own image as an actor and was a flop. He did lots of films but did not receive an award for any of them.
10. Abhishek Bachchan Abhishek Bachchan, or Abhishek Srivastava, is a ve >> Read More...
Being the son of the best family of Bollywood or being the husband of the most beautiful lady does not make him a superstar and unfortunately, what takes to be a star is missing in him. He is awfully bad in acting, and people disagree with the fact that he is a son of Mr. Bachchan.