Filmmakers from across the various states of India have considerably toiled hard to bring up films that were loved by the audience. We will be looking at such directors from diverse industries in this article.
1. Srijit Mukherjee
, a remarkable Bengali filmmaker, marked his grand entrance into the industry back in 2010 with the illustrious Bengali movie Autograph, where he joined forces with the venerable Bengali actor Prosenjit Chatterjee The only son of Biswajit Ranjitkumar Chatterjee wa >> Read More... . Impeccable accolades have since showered upon him for his enormous list of critically acclaimed films, including the masterpieces Ek Je Chhilo Raja, Rajkahini, Vinci Da, Dwitiyo Purush, and a multitude of others.
Rima Das, a talented Assamese filmmaker, takes on the roles of director, producer, and writer. The year 2016 witnessed Das's directorial prowess in action with the creation of "Man with the Binoculars." A crowning achievement came in 2017 with the release of her masterpiece "Village Rockstars," which made its splendid debut at the esteemed Toronto International Film Festival. This gem of a movie managed to capture the prestigious National Film Award for Best Feature Film in 2018. Building upon her success, "Bulbul Can Sing," released in 2018, earned her the distinguished title of Best Indian Feature at the illustrious 2018 Mumbai Film Festival. Adorned with multifaceted talents, Das possesses remarkable skills as a trained classical singer and often lends her musical brilliance to the soundtracks of her films. Through her works, Das brilliantly showcases the rich cultural tapestry and unique storytelling traditions of Assam.
3. S.S. Rajamouli
S.S. Rajamouli is a highly renowned and esteemed filmmaker in the Telugu realm, diligently crafting masterpieces for the past decade. Initially venturing into the domain as a serial maestro, he swiftly ascended to the helm of colossal cinematic triumphs such as Sye, Chatrapathi, Magadheera, Eega, Baahubali, and numerous others. He undeniably carved a niche for himself, attaining immense reverence in an industry where performers eagerly anticipate the opportunity to collaborate with him. Rajamouli exudes an unparalleled directorial flair, adroitly manifesting a distinctive approach in each of his opuses. He unequivocally stands as one of the rare virtuosos who has garnered esteemed accolades for his profound expertise in this vocation.
...
4. S Shankar
S Shankar is an esteemed Tamil cinematic maestro famed for his larger-than-life creations. He has carved a niche for himself by delving into the realms of vigilantism, tackling contemporary societal quandaries, and employing state-of-the-art visual effects. Shankar has ardently assumed the roles of a director, screenwriter, and producer. Among his illustrious filmography, notable works include Gentleman, Indian, Sivaji, Enthiran, I, and 2.0.
...
5. Prasanth Neel
Rashanth Neelakantapuram has gained immense fame for his notable film franchise - KGF Chapter 1 (2018) and KGF Chapter 2 (2022) - with the latter emerging as the top earner in the Kannada film industry. It is rumoured that he has been remunerated a whopping sum of Rs 20 crore for his work on KGF Chapter 2. Owing to his soaring popularity, Neel is presently demanding a staggering Rs 50 crore for his forthcoming project starring Jr NTR.
...
Jeethu Joseph, an acclaimed filmmaker, marked his venture into directing with the captivating film "Detective" in 2007. Since then, he has skillfully helmed a total of fifteen movies, including the immensely popular Drishyam series. Presently, Jeethu Joseph is engrossed in two ongoing projects, namely " Ram His real name is Ramasubramaniam. Born in Tamil Na >> Read More... " and "12th Man." Following the release of his 2013 masterpiece, his reputation soared not only in his native language but also in Tamil and Telugu cinemas. In an endeavour to broaden the reach of his extraordinary storytelling, Jeethu Joseph embarked on creating regional adaptations of his magnum opus, Drishyam. For his exceptional work on Drishyam, Jeethu Joseph garnered numerous prestigious accolades, both at the state and national levels. His directorial finesse captivated audiences and critics alike, solidifying his position as a revered filmmaker within the industry.
...
7. Mahesh Manjhrekar
Mahesh Manjrekar Mahesh Manjrekar is a renowned actor, director and >> Read More... , a celebrated Indian director, has established himself as a prominent figure in the Marathi film industry. Over a period of three decades, he has contributed to a good number of 45 films as a director and participated in an impressive 60 Marathi films as an actor. Among his remarkable achievements, the 2016 sensation " Natsamrat Click to look into! >> Read More... " stands out, captivating audiences worldwide. Additionally, his directorial ventures, including "Vaastav: The Reality," "Pitaah," and "Hathyar", have garnered considerable acclaim.
...
Simerjit Singh, the talented individual, bestowed upon the Punjabi industry a masterpiece known as Angrej, which garnered him the prestigious PTC Punjabi Awards for Best Movie Director in 2016. Angrej remains his magnum opus, boasting an outstanding IMDb rating of 8.6. Moreover, his exceptional contributions to the industry are evident in the high ratings of his other notable works, namely Nikka Zaildar with a rating of 7.5, Baaz with a rating of 7.1, and Subedaar Joginder Singh with a rating of 7.0, according to IMDb. His remarkable average rating currently stands at an impressive 6.6. Simerjit Singh's prowess extends beyond serious cinema, as his comedic gems, such as Nikka Zaildar and Daddy Cool Munde Fool, have garnered immense acclaim and recognition.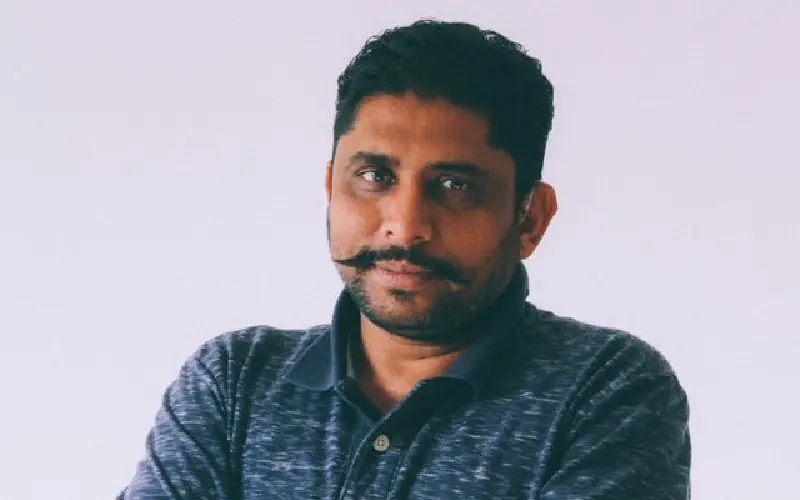 ...
9. 
Imtiaz Ali made his first endeavour into directing with the film Socha Na Tha Click to look into! >> Read More... in 2005. Subsequently, he earned high praise for his work in the films Jab We Met Click to look into! >> Read More... and Love Aaj Kal Click to look into! >> Read More... , released in 2007 and 2009, respectively. Despite facing lacklustre performance at the box office, his recent projects, including Love Aaj Kal 2, Jab Harry Met Sejal and Tamasha, Imtiaz Ali managed to cultivate a distinct fan base due to his unique narrative style and innovative concepts. At present, he is engrossed in the creation of a biographical film centred around the legendary figure Amar Singh Chamkila Bio coming soon... >> Read More... . For his outstanding contributions in Jab We Met, Love Aaj Kal, Rockstar, and Highway, Imtiaz Ali garnered nominations in the coveted 'Best Director' category. A notable accomplishment in his career was winning an award in the category of 'Best Dialogue Writer' for his exceptional work in Jab We Met.
Prakash Jha, an Indian filmmaker, emerged into the world on the 27th day of February in the year 1952. Throughout his prolific career, he has donned various hats, ranging from film production to acting, directing, and screenwriting. His oeuvre predominantly revolves around politically and socio-politically charged narratives, exemplified by landmark works like Damul (1984), Mrityudand (1997), Gangaajal (2003), and Apaharan (2005). Moreover, he boasts an impressive array of ensemble cast movies, including Raajneeti (2010), Aarakshan (2011), Chakravyuh (2012), and Satyagraha (2013). Effortlessly, he has also crafted thought-provoking documentaries such as Faces After The Storm (1984) and Sonal (2002), both of which have been conferred with the esteemed National Film Award.