1. RJ ' Sana Amin Sheikh Sana Amin Sheikh born on August 10, 1989 is an In >> Read More... '-
She is an Indian actress and radio jockey who is known for many serials like ' Kya Mast Hai Life 'Kya Mast Hai Life' received the best tell >> Read More... ' and ' Jeet Jayenge Hum Jeet Jayenge Hum is an Indian television show whic >> Read More... ' to name a few. She randomly auditioned for the radio station as was asked to join immediately. She hosts Television and her skills of connecting with the listeners are extremely popular. Shows- Television Radio Par- 11:00- 13:003:00 – 6:00 PM on Sundays
...
2. RJ Neha-
Sweet yet loud personality having a passion for photography and car racing moved to radio from television due to love for music. Her first show was 'Dr Love' in the night slot; she has come a long way since then. She has always tried to be original and also host a segment about daily lives in the locals of Mumbai. Shows- Meethi Mirchi- 12:00-15:00 PM
...
3. RJ Richard-
...
This RJ defines himself as insanely personified personality having a passion for sports, music and movies. He describes his RJ-ing style as kick-ass and wicked. He sets the dance floor on fire with a non-stop session of dance tracks with Desi and International tracks. Shows- Club Mirchi- 9:00 - 13:00 PM
4. Rj Suren RJ Suren is an Indian Radio Jockey. He works with >> Read More... -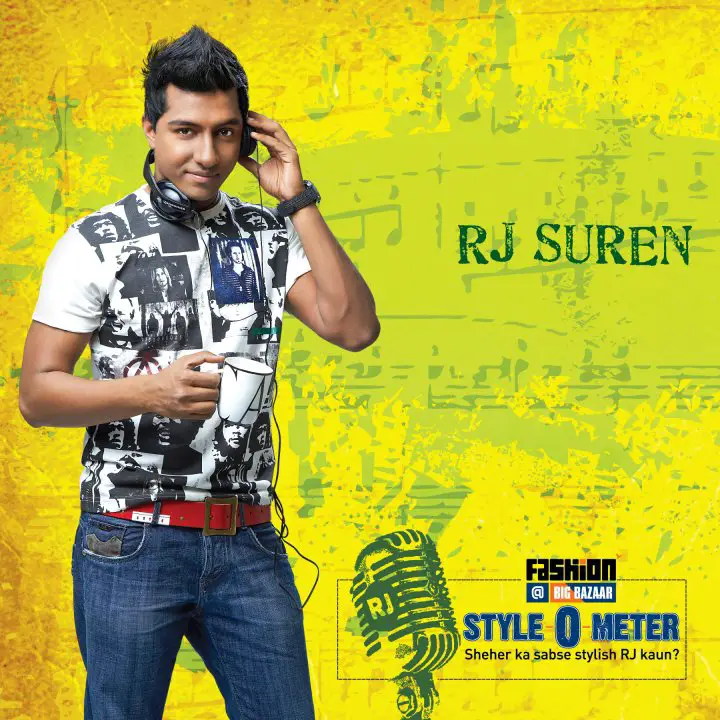 ...
He is a fully bindass, a badass kind of personality on the Radio Mirchi who hosts two shows. One is the ' Mirchi Top 20 Mirchi Top 20 is the best show for the fans of the >> Read More... ', where he gives most authentic music weekly countdown with 20 songs and the other is 'The Breaking Music Show', which lets you unwind yourself to latest music after a troublesome day at work. Shows- Mirchi Top 20 - 7:00 to 9:00 on Saturdays The Breaking Music Show 5:00 to 9:00 on Saturdays
5. RJ Sayeema-
...
She hosts one of the longest-running shows on Radio Mirchi ' Purani Jeans Click to look into! >> Read More... '. The show is a big hit amongst the listeners and from a very long time, takes you to the Golden Era when everything was quiet and easy. The show broadcasts classic songs which gather a large amount of listeners. Shows- Purani Jeans- 9:00 to 12:00 Monday- to Fridays
...
6. RJ Abhay-
...
This handsome RJ with a wanderer type personality holds a passion for books and movies. He belongs to Varanasi and hosts the evening prime time show. He defines himself as a choosy and fun-loving person. He loves reading all kinds of books and movies.
7. RJ Jeeturaaj-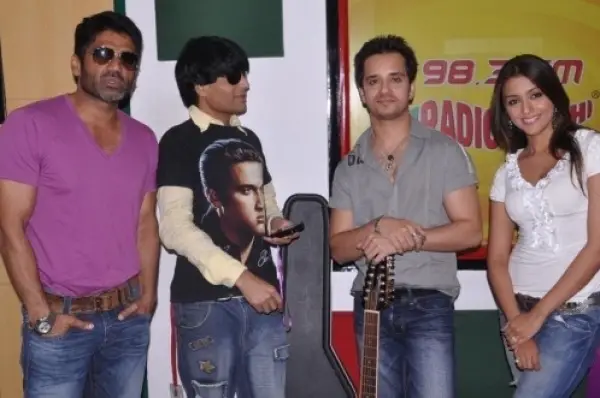 This RJ describes his life like a Bollywood movie filled with dance and drama. He hosts the show "Hi Mumbai" which separates the ordinary mornings from Jeeturaaj's morning. He mesmerises the listeners with his sheer energy and reviews the latest movies for his fan and has an objective view about current topics. Show- Hi Mumbai- 7:00 -12:00 pm PM Monday- to Saturday
8. RJ Arpit Bio coming soon... >> Read More... -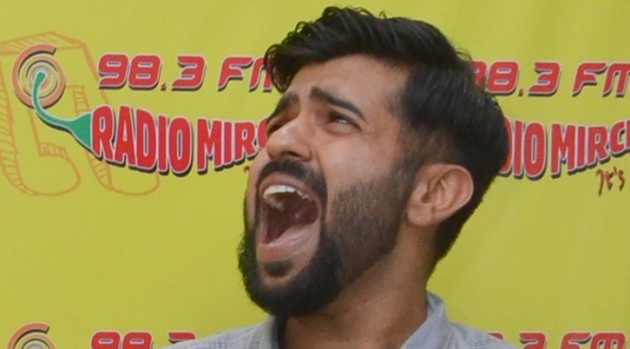 He recently gained a lot of fame on social media when a video of Arjun Kapoor Arjun Kapoor is a Bollywood star. He was born on 2 >> Read More... slapping him became viral. The video depicted that the RJ asked some ridiculous question, which made the actor slap him in return. But later on, it was declared that it was all just a prank on the April fool's day to promote his movie. He is a casual type of a person in daily life also and stays away from the hustle-bustle of life.
9. RJ Prerna Nahata RJ Prerna Nahata is an Indian Radio Jockey at Radi >> Read More... -
The Meethi Mirchi host with an impeccable sense of humour and love for clubbing. She has a very casual style which is loved by all the people. She also likes reading books and listening to songs. Show- 12:00 - 5:00 PM on most days including holidays
10. RJ Naved RJ Naved is a TV and radio show host. His prime mo >> Read More... -
He is most famous for making people Murga on phone hence making the prank calls. His audios are mostly shared as WhatsApp media and are simply hilarious. He belongs to Lucknow, is now amongst one of the successful RJ's. His take on daily social matters leaves an everlasting impact on the listener which is one quality which sets him apart from the others. Show- 5:00 - 9:00 PM