1. ' Nusrat Fateh Ali Khan Nusrat Fateh Ali Khan was a well-known Pakistani s >> Read More... '
He is well known for Qawwali, Ghazal and classical folk songs. Qawwali is an old tradition of our Indian culture, but it's remarkable to note that Khan introduced Qawwali to the international audiences in order to make its presence felt in the whole world. He was mainly addressed by the name "Shahenshan-e-Qawwali" which means king of Qawwali. He sang many Bollywood songs as well. 'Duleh Ka Sehra' is one of his many popular Bollywood songs.
2. Mehdi Hassan Mehdi Hassan Khan is also known as the King of Gha >> Read More...
He was a Pakistani Ghazal singer and everyone address him as "King of Ghazal". He recorded his first song for Bollywood in 1962, 'Jis ne mere dil ko dard diya' from the movie "Sasusral". He influenced many singers. Sonu Nigam Sonu Nigam is a renowned Bollywood singer and comp >> Read More... is one of them. He received many awards and accolades for his remarkable performances. He and his songs will always remain in the hearts of everyone.
...
3. Ghulam Ali Ustad Ghulam Ali was born on December 5, 1940, in >> Read More...
...
He is one of the best ghazal singers not only in Bollywood but overseas as well.Some of his worth remembering ghazals are " Chupke Chupke With serials like Kuldeepak which has been recentl >> Read More... ", "Hangama hai kyon Barpa", "Awargee", etc.
4. ' Rahat Fateh Ali Khan Rahat Fateh Ali Khan is a renowned singer worldwid >> Read More... '
...
He is the nephew of the legendary singer Nusrat Fateh Ali Khan. He has sung many Songs in Bollywood, and he is also famous for his Qawwali which was tutored to him by his uncle. He was also an important part of Nusrat Fateh Ali Khan's well Known Qawwali group. His first song in Bollywood was 'Mann Ki Lagan' from the movie " Paap Story soon >> Read More... " in 2003.
5. Ali Zafar Ali Zafar is a multifaceted personality, though he >> Read More...
...
He is an actor as well singer. He debuted in the year 2003 as a musician and launched his first album 'Huqa Pani' which was a great success. He has also featured in many films of Bollywood like Tere Bin Laden, Mere Brother Ki Dulhan, etc.
...
6. Atif Aslam Named Muhammad Atif Aslam when he was born, he is >> Read More...
...
He recorded many albums and songs in Bollywood and is the youngest recipient of "Tamgha-e-Imtiaz", a Pakistani civilian decoration. "Jalpari" was his first solo album which was released on 17 July 2004 after he left his Pakistan band 'Jal'. His first Bollywood song was "Aadat" from the movie "Kalyug", and he has now established himself as one of the most promising singers in Bollywood.
7. Adnan Sami Adnan was born on august 15,1973. He is keenly int >> Read More...
The Times of India titled him as the "Sultan Of Music." He is no more a Pakistani now as recently he got Indian citizenship by the Government of India. He plays over 35 Musical instruments and has sung in many Bollywood movies. His first album was with Asha Boshle "Kabhi Toh Nazar Milao" in 2001 which was a great success and topped the Indian pop charts of that year.
8. Noor Jehan Noor Jehan is a singer of two countries India and >> Read More...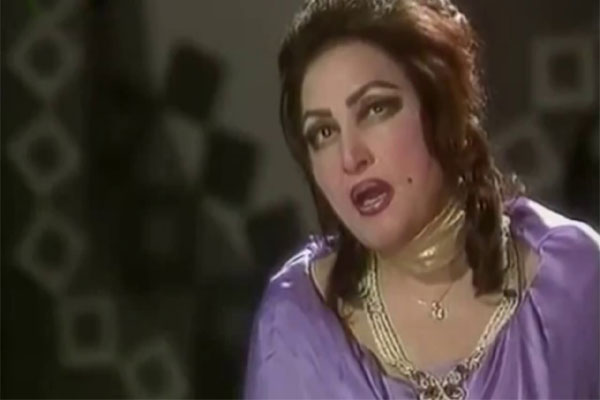 She got the title of "Malika-e-Tarannum" in Pakistan. She has sung over 10,000 songs in various languages of India and Pakistan. She was interested in acting more than singing and debuted with Sunil Dutt Sunil Dutt was a great actor, director, producer, >> Read More... in the movie "Khandan" (1962).
9. Shafqat Amanat Ali Shafquat Amanat Ali Khan was born on February 26, >> Read More...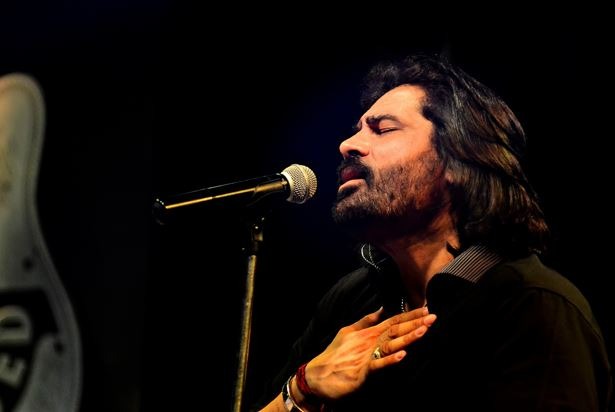 He belongs to the family of musicians and is the youngest son of Salamat Ali Khan Bio coming soon... >> Read More... . He started singing when he was around seven years old. His voice is soulful and melodious and was introduced in Bollywood by Shankar-Ehsaan-Loy. He debuted with the song "Mitwaa" from the movie "Kabhi Alvida Na Kehna".
10. ' Abida Parveen Abida Parveen is a graceful Pakistani Singer born >> Read More... '
She sang mainly Sufi, ghazal, and Qawwali and got titled as the "Queen of Sufi Music". She got tuition by her father Ghulam Haider.In her early days she used to sang in Dargahs and Urs. She then appeared as a professional Singer in 1973. She is recognized in India for her remarkable performance in the songs like 'Yaar Ko Humne' and 'Tere Ishq Nachaya.'