Dance is a feeling which only few can feel it and express it beautifully. India is a hub of great dancers, so here we bring to you some of the best-looking dancers.

1. Prabhu Deva Prabhu Deva is one among the populous cinema perso >> Read More...
Prabhu Deva, also known as the king of dance, is one of the best and respected evergreen dancers of India. There is no one as good as him, and he is known as the guru for many young talents till today. His style is unique, and he has a perfect combination of good looks as he is tall, dark and handsome. And his simplicity is the best part about him.

2. Ganesh Hegde Ganesh Hegde is a popular singer, choreographer an >> Read More...
...
One of the most charming personalities with great talent, he is one of the leading choreographers of Indian cinema. He got noticed in his music video "Hoon Main Deewana", where he showed off his tremendous locking and popping skills and of course his mesmerizing looks won many hearts.

3. Mudassar Khan Mudassar Khan came to the limelight with the Zee-t >> Read More...
...
Another leading dancer turned choreographer is Mudassar Khan. He has his unique way of performing, and with that, he also has his charming smile which adds up to his great performances.

4. Shruti Merchant Born to the dancer whose father infused the style >> Read More...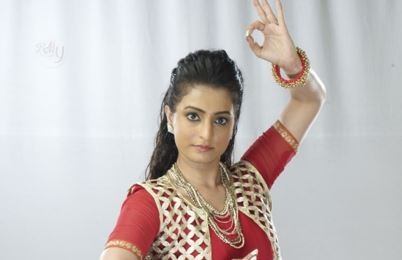 ...
The girl who belonged to the family of the great dancer, and sister of the known choreographer Vaibhavi Merchant Vaibhavi Merchant is one of the best choreographer >> Read More... is, Shruti Merchant. She has come up as one of the most graceful dancers in Indian films where her dance is as lovable as her. She was also the judge of a dance-based reality TV show called, "Dance India Dance".

5. Shantanu Maheshwari Shantanu Maheshwari was born on 7th March 1991 in >> Read More...
Shantanu Maheshwari is the chocolate boy of Indian television serials. A great dancer with high flexibility, he has made a huge fan following for himself since he played the role of Swayam in the show " Dil Dosti Dance Haritha is a TV actress. She started her acting ca >> Read More... " on Channel V.

6. Salman Yusuff Khan Salman Yusuff Khan, the fabled television actor en >> Read More...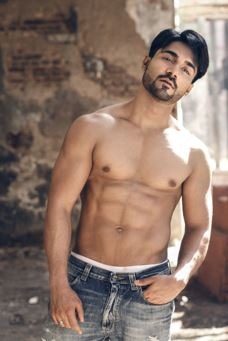 Salman Yusuff Khan is another electrifying dancer in India and he is also the first winner of the dance based reality show, "Dance India Dance". He has his hard hitting dancing skills, his good looks and also his down to earth personality to add to his repertoire.

7.
Kunwar Amar is also known by the Prince. He is another personifying dancer and also an actor. His soulful dance moves, and innocent gestures make him an adorable personality. And now he is one of the most loved actors as well.

8. Shakti Mohan Shakti Mohan is an Indian actress who predominantl >> Read More...
The beautiful and enchanting dancer, Shakti Mohan, was found from the show "Dance India Dance". She has gained much fame since the show, and has starred in many music videos, movies, and song promos as well; her elegant dancing makes her one of a kind for sure.

9. Raghav Juyal Raghav Juyal, a well known name in Indian TV indus >> Read More...
Raghav Juyal calls himself Croackroaz, and is also known as 'The King Of Slow Motion.' He is another famous and charming dancer as well as a choreographer from India. His unique dance style, which is the slow motion dance, is highly admired and copied by all. And he is also known to bring the 'slow motion' dance style in fashion.

10. Faisal Khan Faisal Khan was born in 1999 in Mumbai. His father >> Read More...
The youngest and the most talented dancer, Faisal Khan. He is already a favourite of many viewers and has a huge fan following. His dance moves and the passion in his eyes, make his performances unique.