1. TVF Permanent Roommates (Season 2)
The second season of this hugely popular series starts off with Tanya and Mikesh dealing with an unwanted pregnancy. Mikesh's parents too land up at their house unexpectedly leading to hilarious consequences.The series is an exciting take on the big fat Indian wedding and is instantly relatable with its engaging cast and dialogues.
...
2. TVF Tripling The show is created by Sameer Saxena for TVF. The >> Read More...
Chandan, Chanchal, and Chitvan (played by Sumeet Vyas Sumeet Vyas is an upcoming actor currently living >> Read More... , Maanvi Gagroo Maanvi Gagroo is a Bollywood actress, a Theatre ar >> Read More... , and Amol Parashar Amol Parashar is an Indian actor who was born on O >> Read More... ) are siblings who have never really gelled well. Circumstances force the three to undertake a road trip which allows them to bond and mend their relationships. Written by Sumeet Vyas, this series will keep you enthralled with its realistic plot and larger than life characters.
...
3. A.I.SHA: My Virtual Girlfriend
...
Sam Luthra (Sam) is an underconfident and anti-social coder who is harassed by his boss Sid ( Raghu Ram Raghu Ram is an Indian TV fame who is famous for h >> Read More... ). Meanwhile, Sam develops an A.I. app with supernatural intelligence and names it A.I.SHA. Things take a turn and get ugly when he falls in love with his virtual girlfriend.
4. Shaadi Boys
...
Three happy-go-lucky boys Neil, Nitin, and Mukesh (played by Rishabh Chaddha Rishabh Chaddha is a Bollywood actor, born in Mumb >> Read More... , Abhinav Verma Bio coming soon... >> Read More... and Akash Ahuja Akash Ahuja is an Indian actor. He has appeared in >> Read More... ) get a chance to make big money by organizing a wedding. During the wedding, they find out there is much more on "offer" than just money.
5.
...
The series throws light into the life of four bachelors living in Delhi as they deal with the uncertainties of their daily lives. It is a hilarious take on their views about women, work, money, and life in general.
...
6. Girl In The City
...
Meera ( Mithila Palkar The world of Internet has always been a place of w >> Read More... ) moves to Mumbai from Dehradun to become a fashion designer. The series revolves around her adventures and misadventures and how she adjusts to life in the 'maximum city.'
7. Ladies Room
Dingo and Khanna are traveling from Mumbai to Goa. They decide to light up in the train's bathroom and get caught by a policeman. This event is just the start of a series of hilarious incidents the two find themselves in different washrooms. A real eye opener, the series will surely grab your eyeballs and answer the mysterious question- 'What goes on in a ladies room'?
8. Chinese Bhasad
Raghuram Dikshit, the grandson of a war veteran, falls in love with a Chinese girl in Singapore. Little did he know the furor it would create. Hilarity ensues as his anti-Chinese family refuses to let him marry her.
9. Sex Chat with Pappu and Papa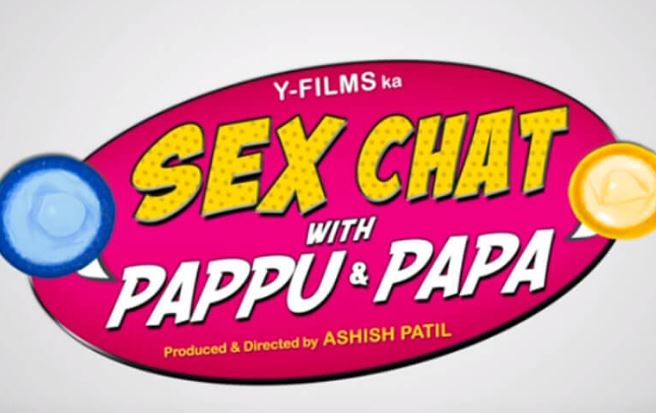 Pappu is a curious seven-year boy who asks the most awkward questions from his dad, Anand. The web series focuses on sex education and tries to explain the subject in a simple yet impressive way.
10. Confessions It's Complicated
Three girls from different parts of the country move to Mumbai. It does not take long to find out that they are self-confessed social media buffs. The series is a take on the life of the three who work for a news organization called Pulse.