1. Aahat –
first aired in 1996, and it has been frightening and scaring the shit out of people since then. The background music of Aahat itself was so spooky that it would get you Goose bumps. But still people enjoyed watching the paranormal stories, and it was quite popular even.
...
2. Ssshhhh Phir Koi Hai–
This tv series was famous for the mystical and spooky stories that made it feel like real. It was aired in two seasons, namely 'Sssshhh… Koi Hai' and 'Sssshh… Fir Koi Hai'. Mamik Singh Mamik Singh is a prominent Indian film and televis >> Read More... , played the role of Vikraal, who was the main combatant of the serial.
...
3. Mano Ya Na Mano –
...
The series got its inspiration from the Hollywood tv sitcom, 'Ripley's Believe it or not'. It was such a superficial series that it created a disaster in your mind and made you doubt your own instincts. Irrfan Khan Irrfan Khan is a noted Bollywood actor who started >> Read More... , the Bollywood star hosted this series.
4. Woh–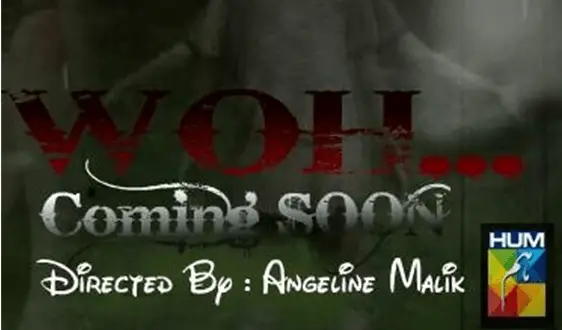 ...
A Joker with an evil laugh can even take your sleep away! This malevolent program was built on the plot life of seven teenagers. The famous bollywood actor, Shreyas Talpade Those who follow Bollywood movies are accustomed t >> Read More... also played a role as a child artist in this show.
5. The Zee Horror Show –
...
Produced and aired by ZeeTV, the show was so horrific that it could make kids pee in their pants. The Tv-series featured artists such as Javed Khan He had all the ammunitions required to rule the Bo >> Read More... , Ajinkya Deo Ajinkya Dev or Ajinkya Deo is a prominent actor in >> Read More... and Archana Puran Singh Archana Puran Singh is an Indian TV artist and pre >> Read More... and they gained their popularity through this series.
...
6. Achanak 37 Saal Baad –
...
The storyline of the series was that,after every 37 years a town experienced killing and inhuman activities associated with a death of a female. After watching this, I bet you would not leave your home alone at night. The series is based on a small town Gahota, where such activities took place. This series had a very novel concept, which wasn't appealed much to the audience but still it managed to gain sustainable popularity.
7. X-Zone –
Directed by Anurag Basu Anurag Basu is a jack of all trade Indian film/tel >> Read More... on ZeeTV, this was the first show which had the most amazing visual effects in those days. Although this show didn't get much popularity compared to The Zee Horror show and Aahat, but still it was worth watching.
8. Raat Hone Ko Hai –
It was damn sure that you could not sleep with lights off after watching this show. The Baadshah of horror serials, Ekktaa B P Singh, produced it, and it aired on Sahara channel. The series finally shut off after producing 78 horror stories.
9. Kya Hadsaa Kya Haqeeqat –
The story is based on a girl who lived in the neighbourhood and faced mystical situations in her mundane life. It was a well balanced show that was neither too spooky and nor too entertaining.
10. Anhoniyon Ka Andhera Anhoniyon Ka Andhera was a horror television seria >> Read More... –
Do you believe the supernatural and metaphysical activities? If not, after watching this series you surely will start believing in all that. Aired on Colors TV and produced by Vikram Bhatt Vikram Bhatt (Born 1969) is a prominent film direc >> Read More... , this series was adored by the people for its innovative direction.