Cozy winter nights, you in a blanket, trying to study. Enjoy it while listening to some beautiful melodies.
We have a playlist for you to listen to while studying. We have some famous songs by Coke Studio (it has fourteen seasons with varieties), some indie artist songs, and some Bollywood songs. We have beautiful melodies in the voice of Anuv Jain Anuv Jain is a well-known musician, singer, songwr >> Read More... , AR Rahman, Arijit Singh Most famous for his songs in Aashiqui 2, Arijit Si >> Read More... , etc.
...
Indie songs are written, composed, and sung by independent bands and individuals and thus will give you a sense of independence and freedom while studying. Bollywood songs are in different genres, from patriotic to romantic to lively, which will give you a sense of variety.
Some motivational Hindi songs are there to remove your procrastination. Stop listening to lo-fi beats when you have Bollywood tunes. Some songs are calming and relaxing that will calm your brain while studying. Relaxing is as important as motivation.
We have some soothing songs for you while you are studying so that you can enjoy the process. 
...
1. Kar Har Maidan Fateh
First song on the list is Kar Har Maidan Fateh. Beat your procrastination, start that project, finish that assignment, or solve that maths problem while listening to Kar Har Maidan Fateh. The empowering voice of Sukhvinder is here to cheer you up. Listen to it before studying to get that energy in your veins. 
...
2. Apna Time Ayega
Another motivating song is Apna Time Ayega. It is a Bollywood rap that says the future is bright for anyone who works hard. So, work hard, complete that chapter, finish your assignment, and learn a new skill while listening to Apna Time Ayega. Motivate yourself. 
...
3. Kuchh Kariye
The song Kuchh Kariye screams do something. If you are procrastinating, the song Kuchh Kariye from the movie Chakde India is perfect for you! Listen to it while you are solving maths problems or coding. It is a perfect motivation while studying.
...
4. Besabriya
Another motivating song for your study time is Besabriya. Besabriya is from the movie MS Dhoni: The Untold Story. It encourages us to have confidence in ourselves thus perfect to boost your confidence during study sessions. Listen to it while doing some difficult subjects. 
...
5. Pahado Mein
Enough of motivational songs, right? Need something soothing to play in the background while you study? The song Pahado Mein is a perfect indie song by Salman Elahi Bio coming soon... >> Read More... , a Mumbai-based indie artist. "Mera Dil Kahi Door, Pahado Mein Kho Gya." It has a peaceful vibe.
...
6. Mishri
Another beautiful indie song to listen to while studying is Mishri by Anuv Jain. Anuv has a charming voice. Mishri is a soothing song that will set your study mood and will uplift your spirit. Listening to such songs is very important while studying. It relaxes your neurons; it is calming.
7. Cold/Mess
Prateek Kuhad Prateek Kuhad is an Indian singer, musician,and so >> Read More... is the artist you should listen to if you are searching for soothing songs. Cold/Mess is one such example. It is a love song but will go with a soothing background. Other songs by him are Kasoor, Saansein, Kadam, Tune Kaha, etc. Try them and add them to your study playlist to relax. 
8. Tu Jhhoom
"Pidha Lu Mein Seene Laga, Te Mein Hasdi Jawaan," "Dukh Bhi apne Sukh Bhi Apne." These lyrics are from the song Tu Jhoom by Naseebo Lal and Abida Parveen Abida Parveen is a graceful Pakistani Singer born >> Read More... from Coke Studio. This is motivational plus relaxing, and soothing. A perfect song to add to your study playlist. It is a strong song.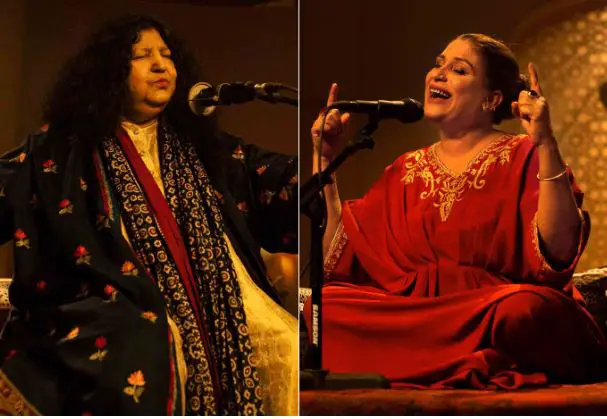 9. Pasoori
Another famous song from Coke Studio is Pasoori by Ali Sethi Born in Indore, Pakistan, Ali Sethi is one of thos >> Read More... and Shae Gill. It has a positive vibe to its music that will make your study sessions energetic. Listen to it while solving maths, coding, drawing, or completing tasks; you will love it. Go ahead, and add it to your Spotify study playlist. 
10. Ae Dil Kisi Ki Yaad Mein
"Ae Dil Kisi Ki Yaad Mein Hota Hai Bekarar Kyun, Jisne Bhula Diya Tujhe Uska Hai Intzaar Kyun?" Ae Dil Kisi Ki Yaad Mein by Sara Haider and Ali Zafar Ali Zafar is a multifaceted personality, though he >> Read More... from Coke Studio is another relaxing and soothing song to add to your Spotify study playlist. Although the lyrics are sad, the music is a total vibe. It calms your brain.